Articles
---
Home renovations take know-how and inspiration. Here you'll find information on the best materials and great advice from the leaders in the field. It's everything you need for a successful remodel.
6 Homes In Sengkang That Are Going To Amaze You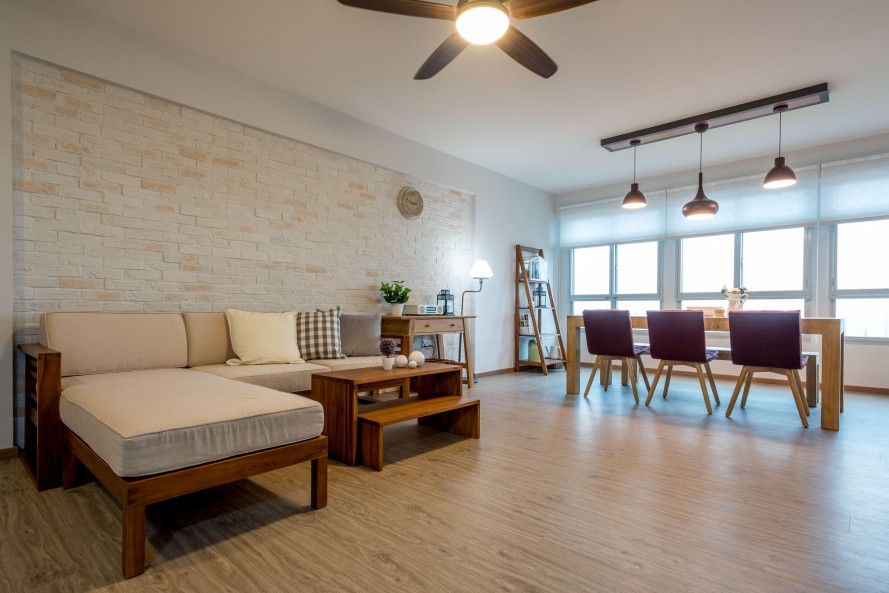 Date Posted: August, 23 2016, Posted By: Guo Hui Qing
Categories:
Ideas & Inspiration
---
Sengkang may be in the furthest corner of North-East Singapore but it has been gaining popularity these past years. Though getting increasingly accessible, it still has many gems that have not been discovered by many. Here are 6 homes that will make you want to move to Sengkang this instant!
1. Simple Spaces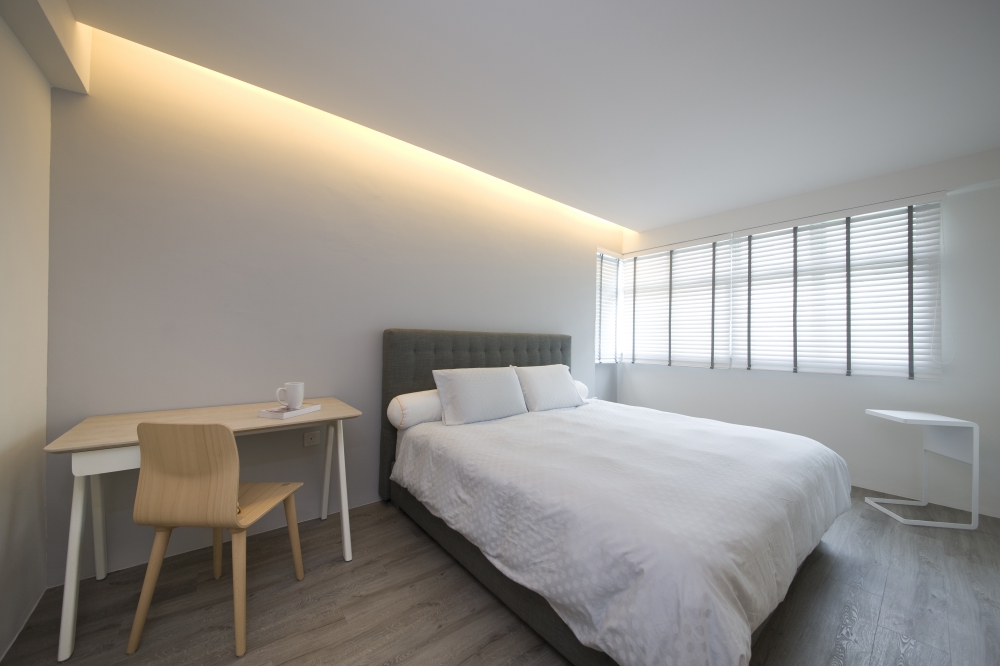 This bedroom is made simple with just a bed and a study table. It looks clean and decluttered as there is not much going on. The light and neutral colours also make the room brighter.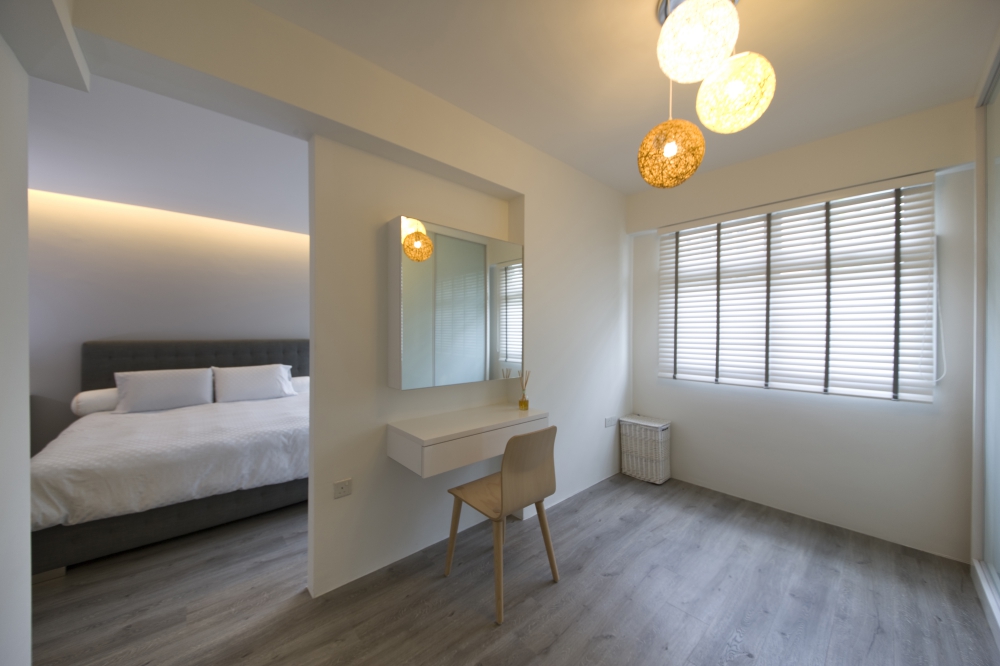 The room leads to a dressing table and walk-in wardrobe, offering more space for your clothes.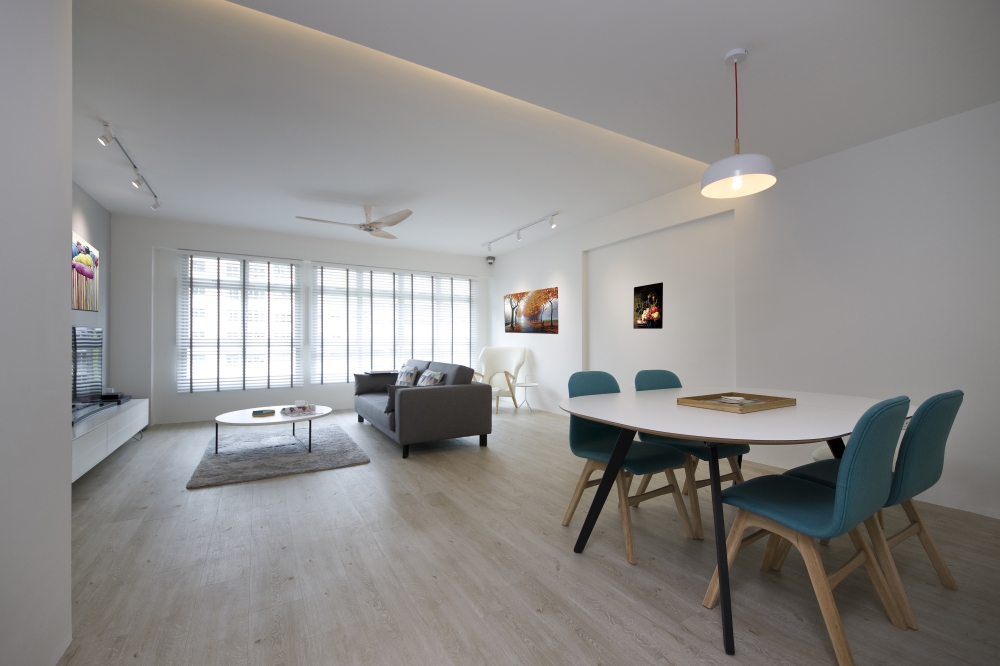 There isn't a lot of furniture that complicates the house. Easy to clean up and also plenty of space. Sometimes, what you need isn't fanciful décor but to find the complexity in simplicity itself.
440 Fernvale Link
Price: $40,000
HDB
2. Cosy And Comfortable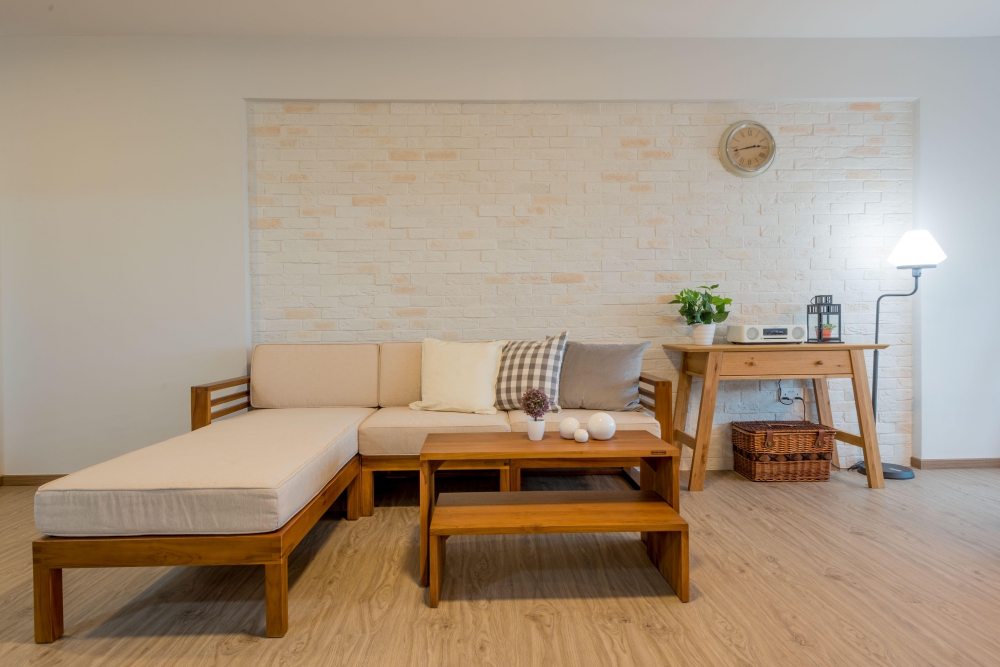 One can never have enough of wooden furniture. Pairing it with checkered cushions offers a country vibe which emphasizes the homeliness of the house.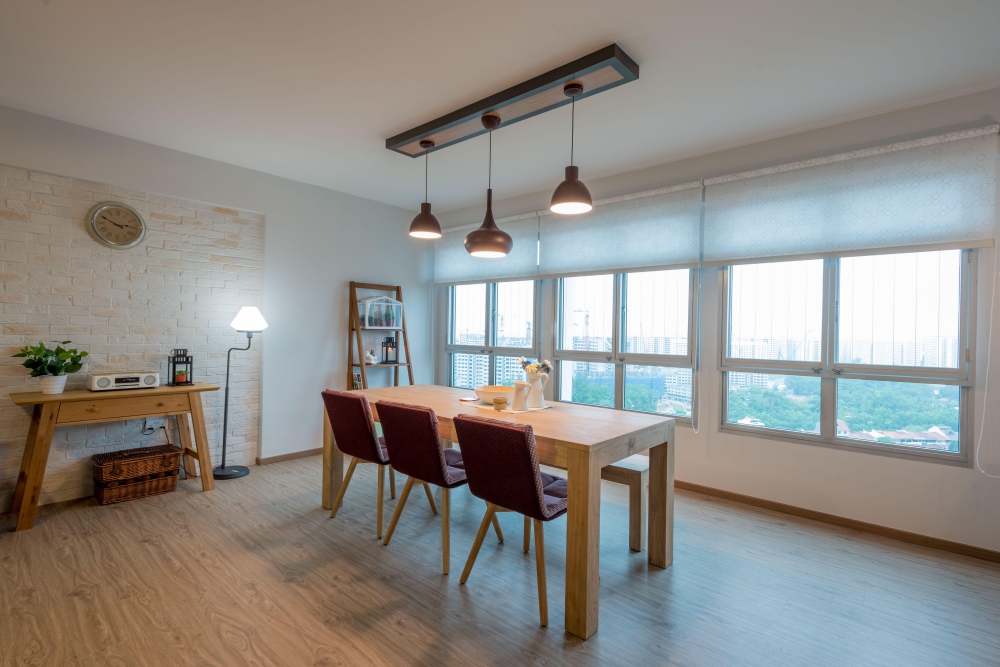 The dining area here faces away from the main living room, offering you more initimacy during meal time. The large windows that make the house seem like it's bigger also provides fresh air and better air circulation.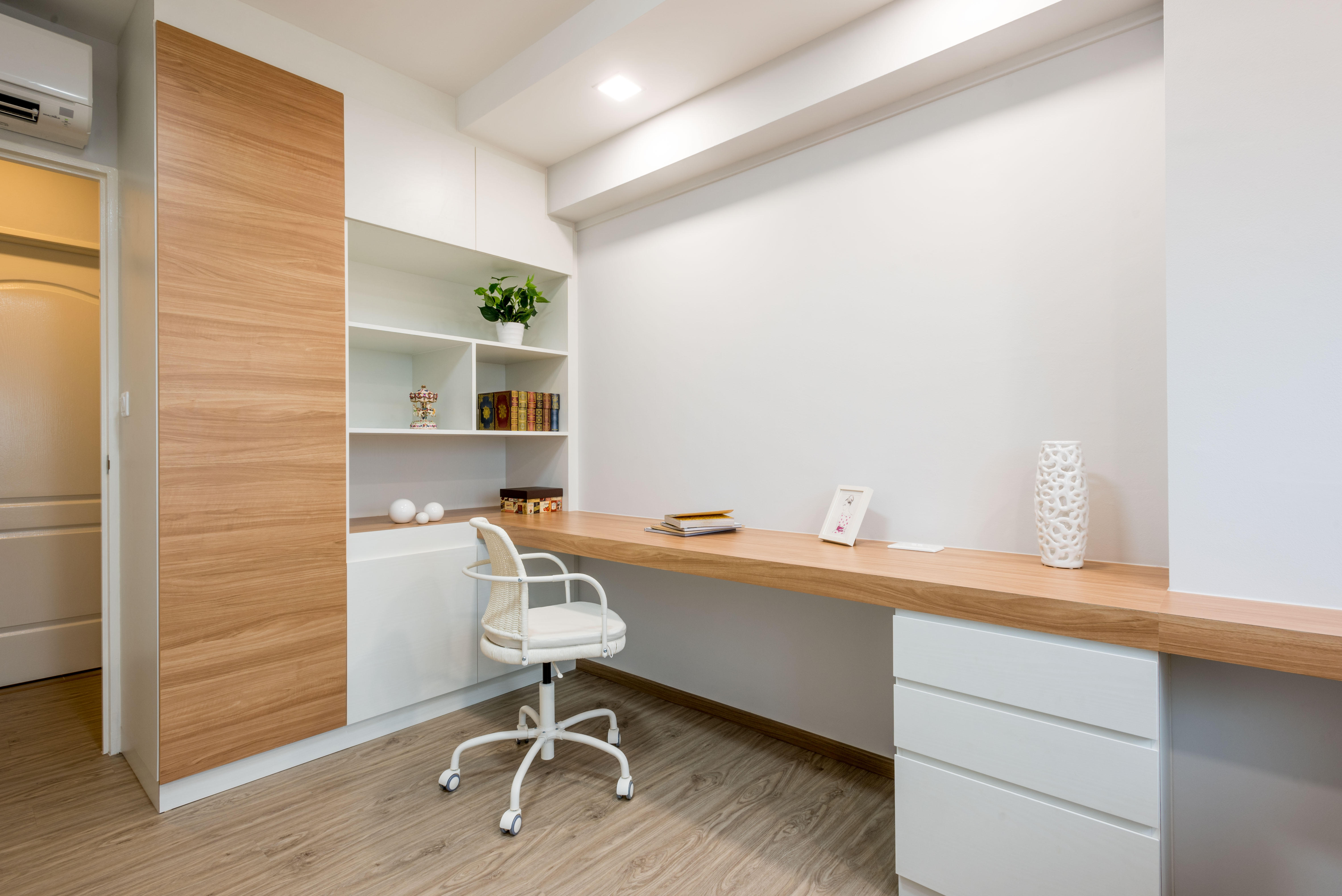 This study room here will definitely make you work harder. With its minimalistic appeal, feelings of relaxation and calmness will take over, destressing your mind and body.
415B Fernvale Link
Price: $40,000
HDB
3. Genius of Modernity

A door that fits right into a corner of the wall, how stylish! An unconventional design that will set your house apart from others.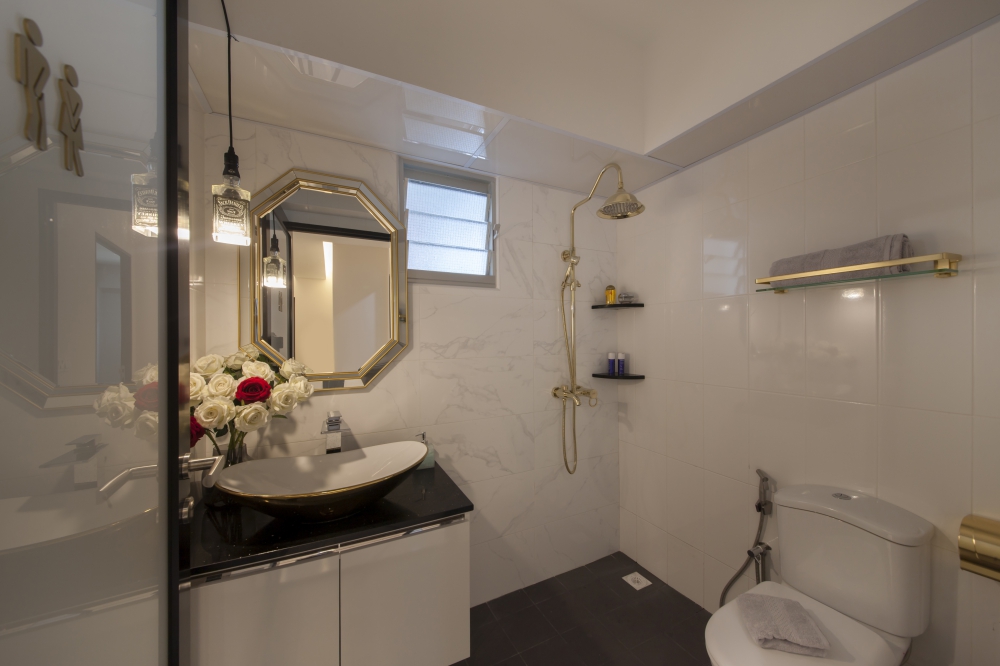 Shiny white and black surfaces could be plain. Just throw in a bunch of flowers like these to spice things up. The gold-framed mirror, shower head and towel bar elevate the bathroom. Now, it looks as grand as a 5-star hotel bathroom.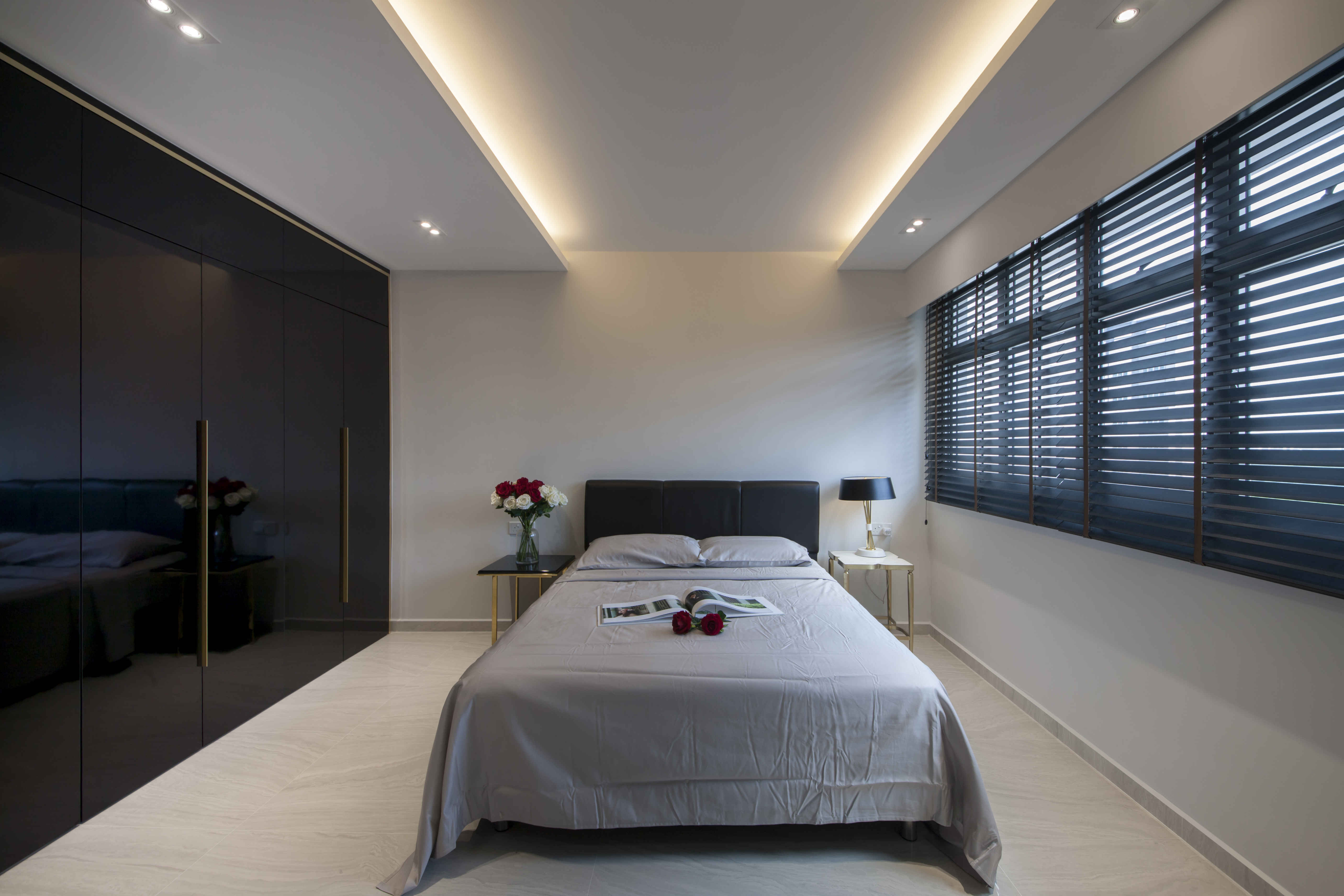 Grey is a timeless colour that is modern and edgy. Match different shades of grey to get a complex, layered effect. Choosing blinds would also give you the privacy that you want without compromising on the natural light that shines in.
Rivervale Drive
Price: $80,000
HDB
4. Wooden Edifices
Wooden furniture is best at providing warm tones. Contrasting shades of wood have a gorgeous natural look.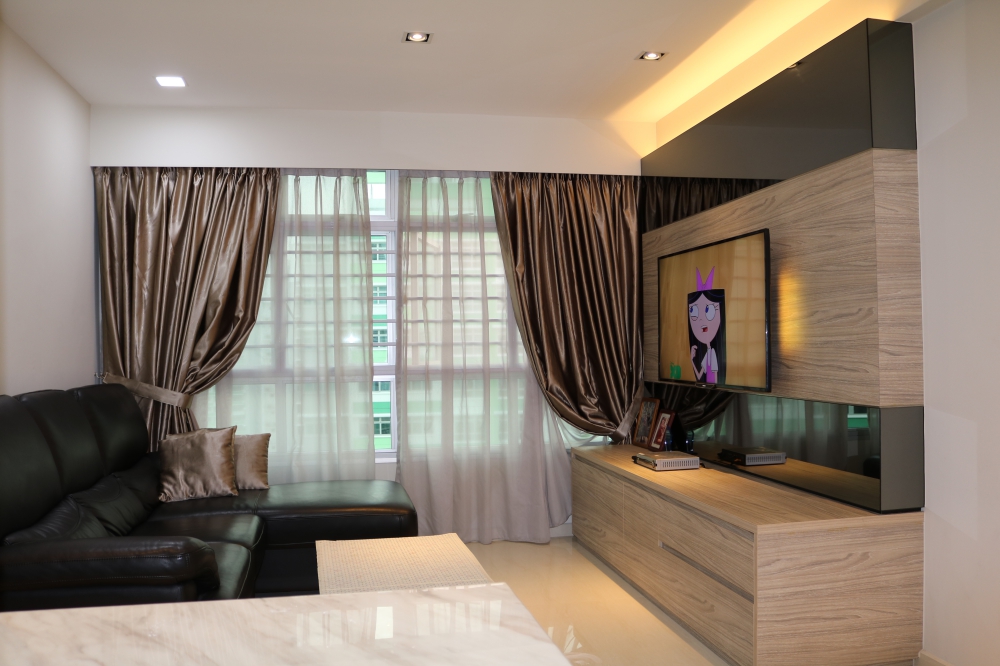 Brown curtains can amplify the earthy natural look that is already incorporated in the home. Black may give the illusion that it is tight but over here, it provides a right amount of cosiness needed.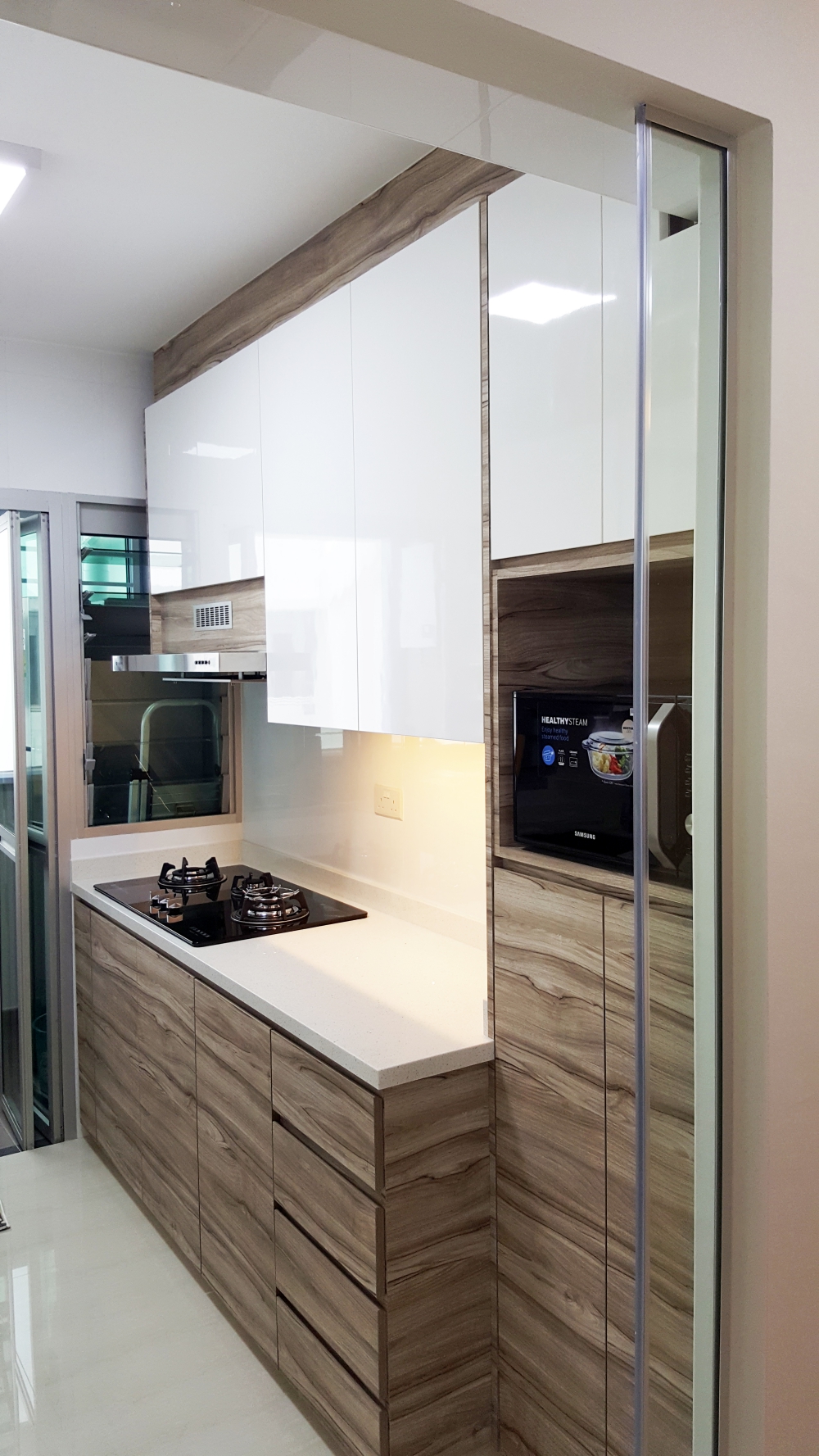 Glass doors leading to a contemporary kitchen add a modern flair to the natural theme here. Not too outdated and not too over the top.
467A Fernvale Link
Price: $32,000
HDB
5. Nature Colours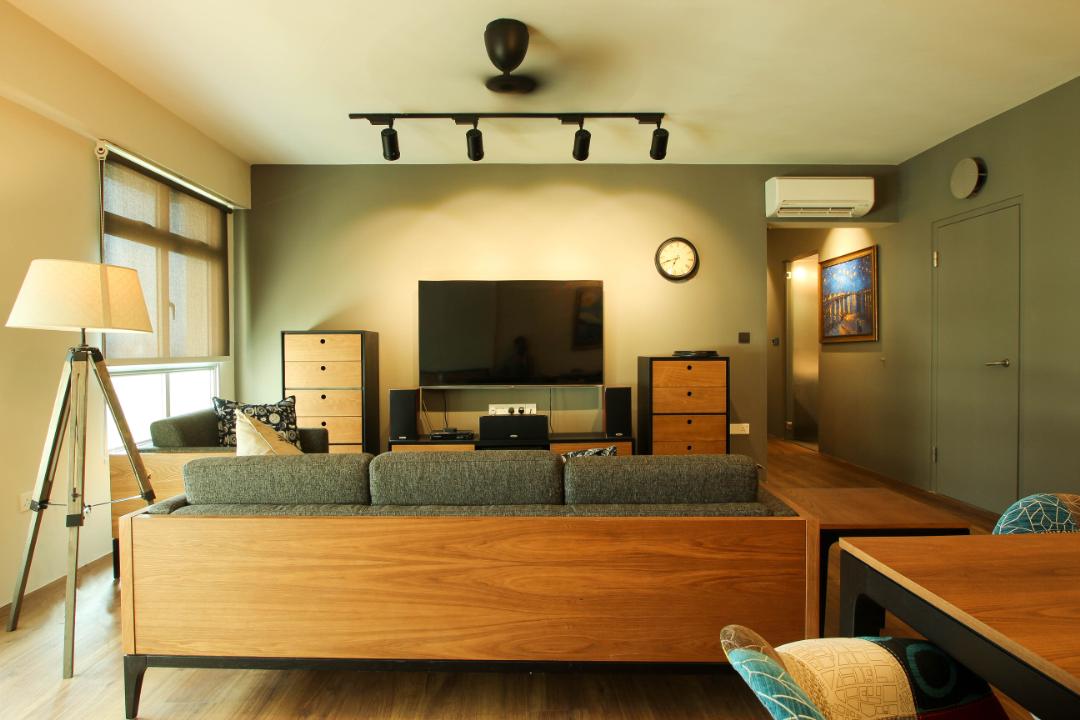 Here's another take on how to incorporate the natural theme into your home. Colours like brown and olive green are essentials to the theme.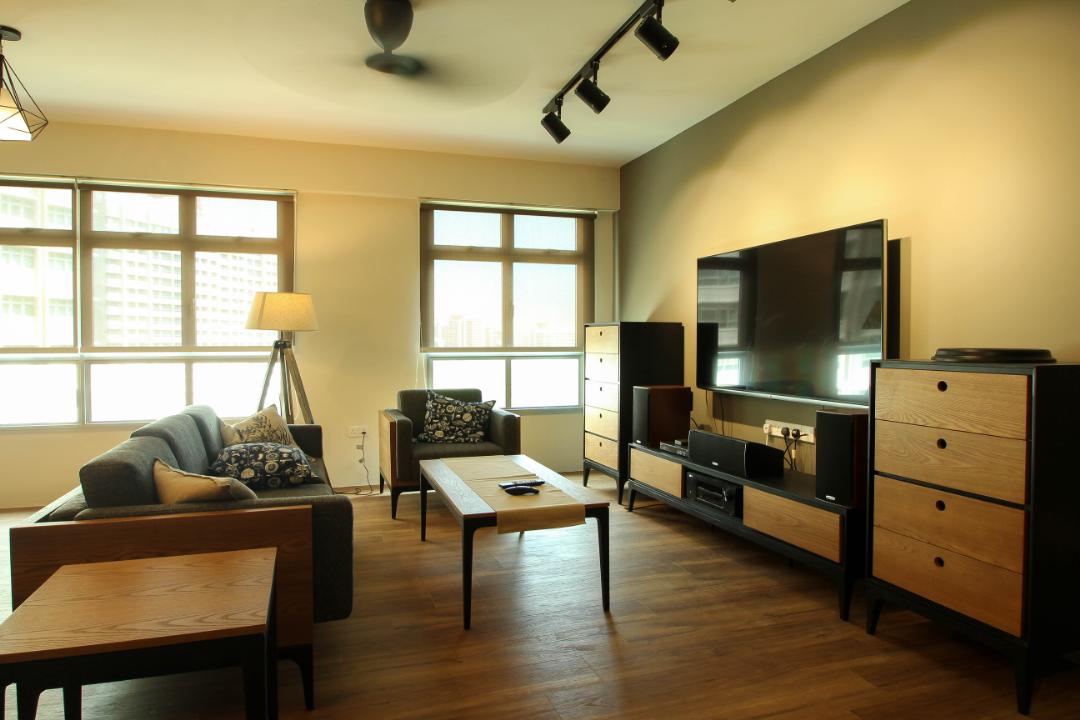 The usage of orange lights does not only complement the natural look but also helps with relaxing your mind due to its dim glow.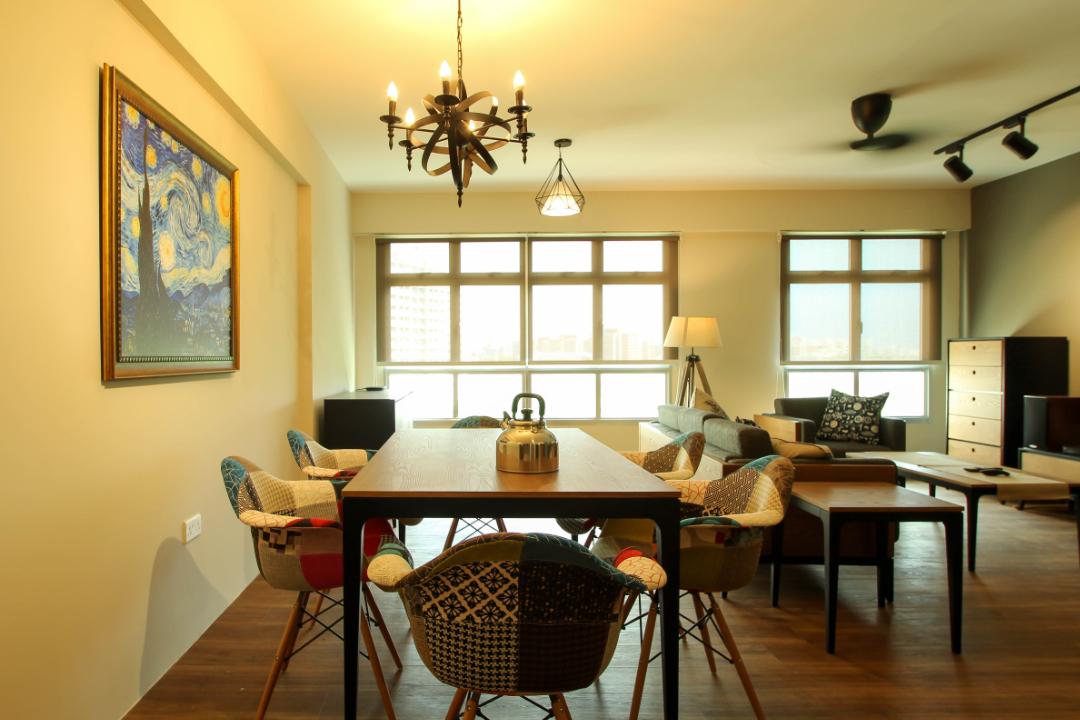 Natural themed homes can be a little ordinary so make it stand out with a piece of furniture that has contrast, like a classic chandelier or even a painting by Van Gogh.
470 Upper Serangoon Cresent
Price: $28,000
Apartment
6. Eclectic Charms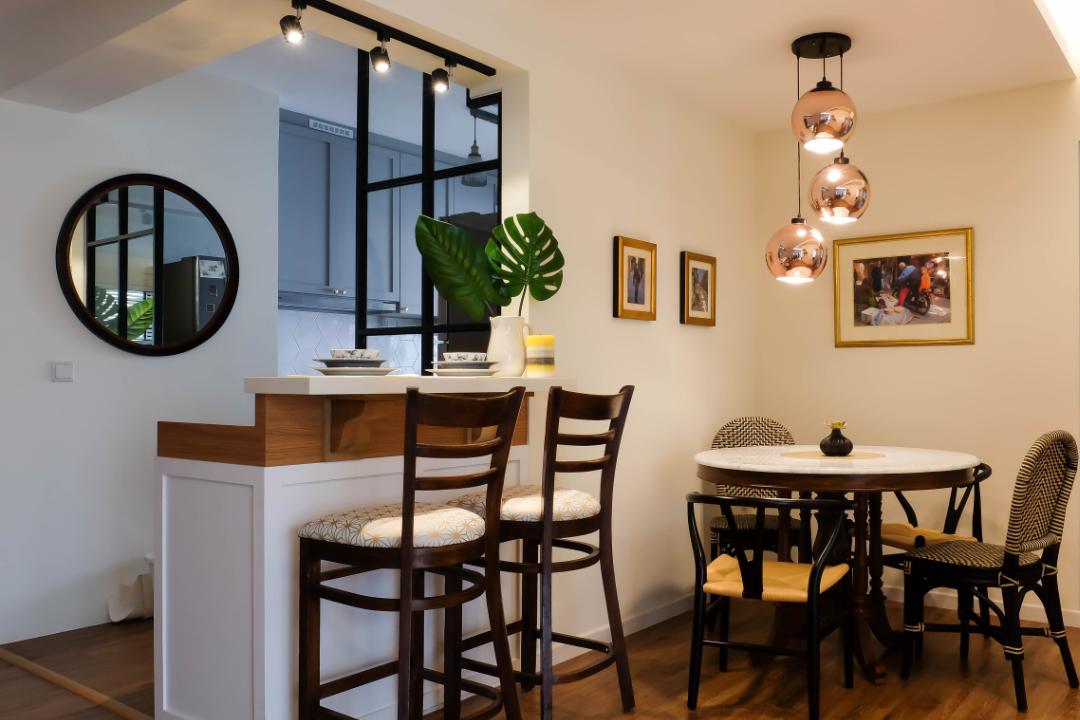 Dining room with a dining area and also with counter tops, high stools and stage lighting. This contemporary setting gives a neat twist to an eclectic home.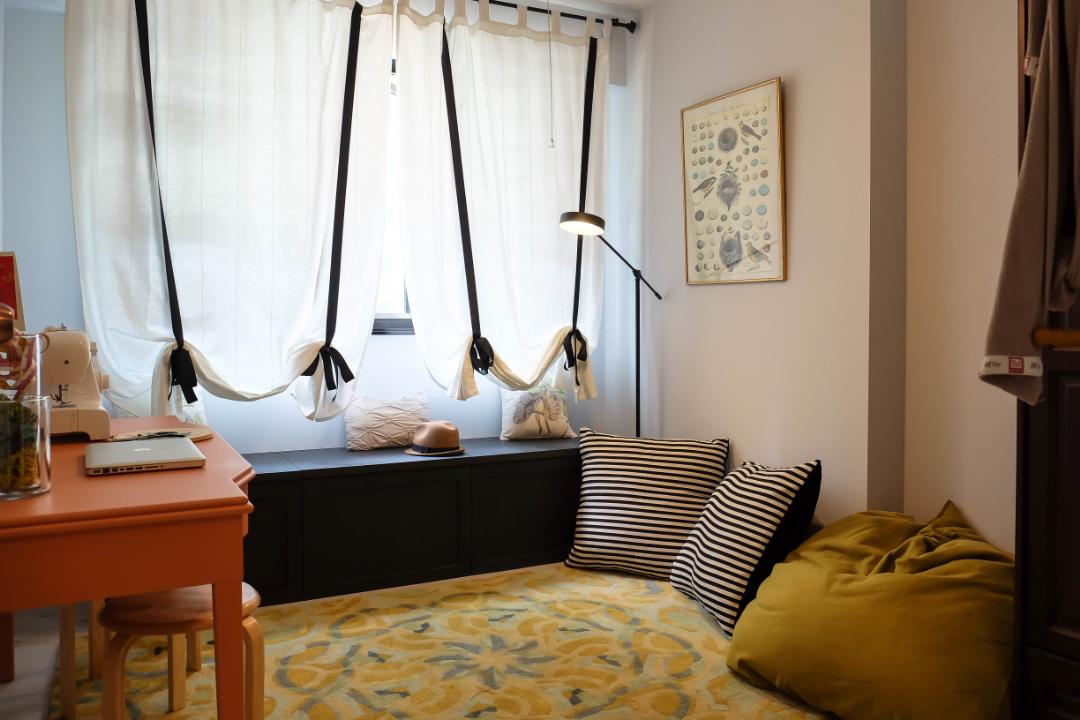 Sofas aren't the only thing that can give us comfort. Throw some cushions and bean bags on the floor. It lightens up the environment and gives a casual, unpretentious flair.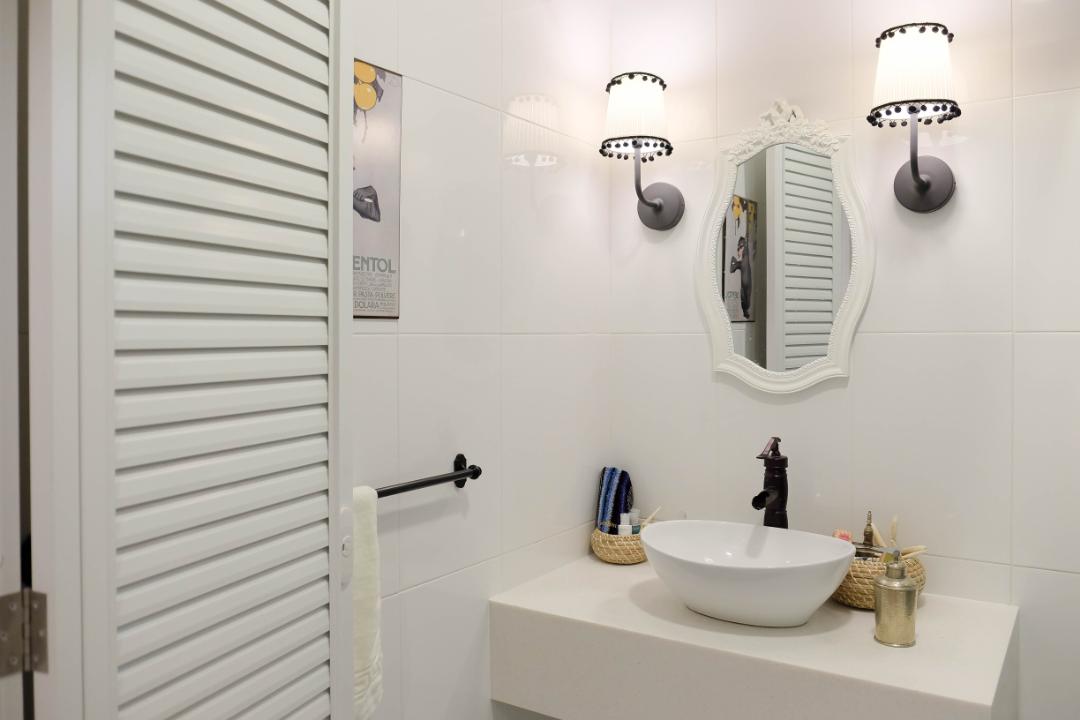 The bathroom seems to bring you to another place within the home, leaning towards a vintage theme that clearly differentiates itself from the modern contemporary setting in other rooms.
293 Compassvale Cresent
Price: $35,000
Apartment
Any impulse to give your room a makeover now? These 6 designs definitely pack a punch, you can even take ideas from one house and incorporate them into another.

Renovating your home is a daunting task at hand and finding the right vendor may be rather challenginig. So let, us help you by telling us your requirements and wait for quotations from up to 4 trustworthy vendors!