Articles
---
Home renovations take know-how and inspiration. Here you'll find information on the best materials and great advice from the leaders in the field. It's everything you need for a successful remodel.
10 Décor Ideas To Quirk Up Your Home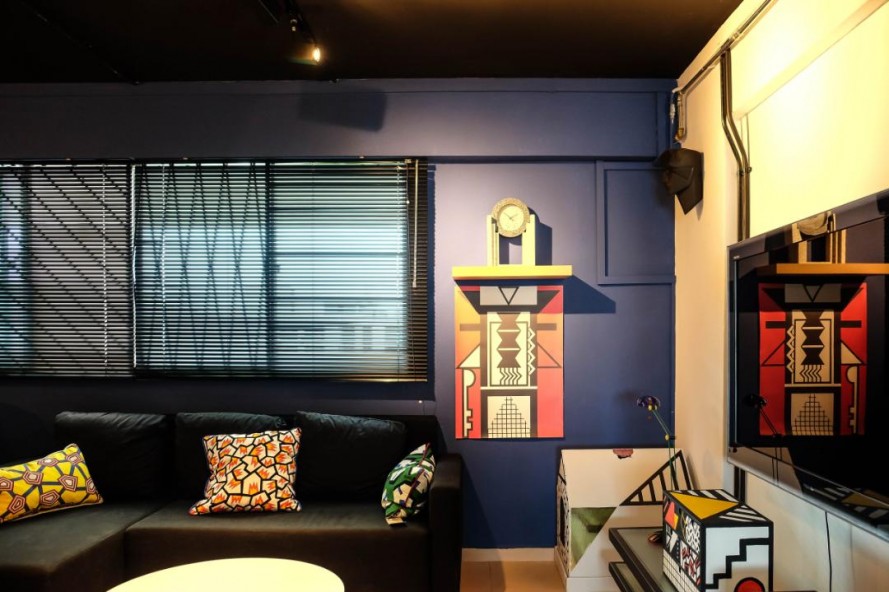 Date Posted: August, 17 2016, Posted By: Deya Banerjee
Categories:
Ideas & Inspiration
---
It can be quite difficult to master the art of quirky décor. Let us help you through that process. Read on to find inspiration for ways you can decorate your house with a quirky twist.
1.
Mirror, Mirror On The Wall

This iPhone inspired bathroom mirror will make getting ready on Monday mornings a little more bearable. This quirky design is bound to get you some compliments from your guests.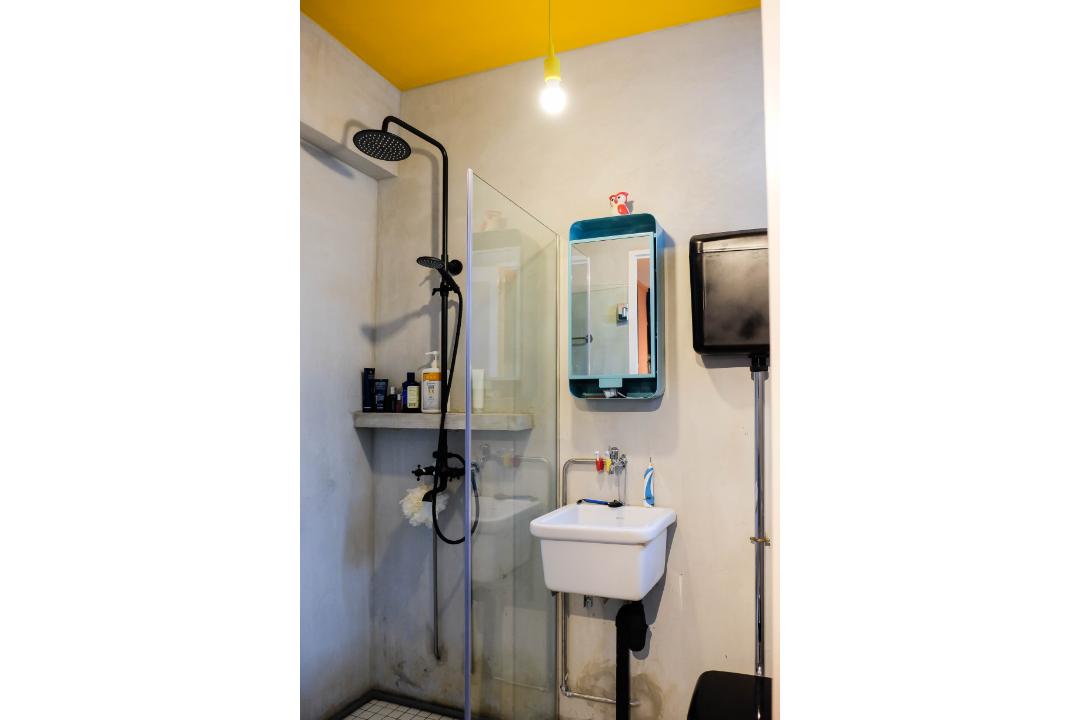 133 Simei Street
S$ 28,000
(Apartment)
2.
Colour Play

Play around with the colours in the room to create this quirky effect. Colours don't necessarily have to be seen on walls. Experiment by combining furniture of various colours.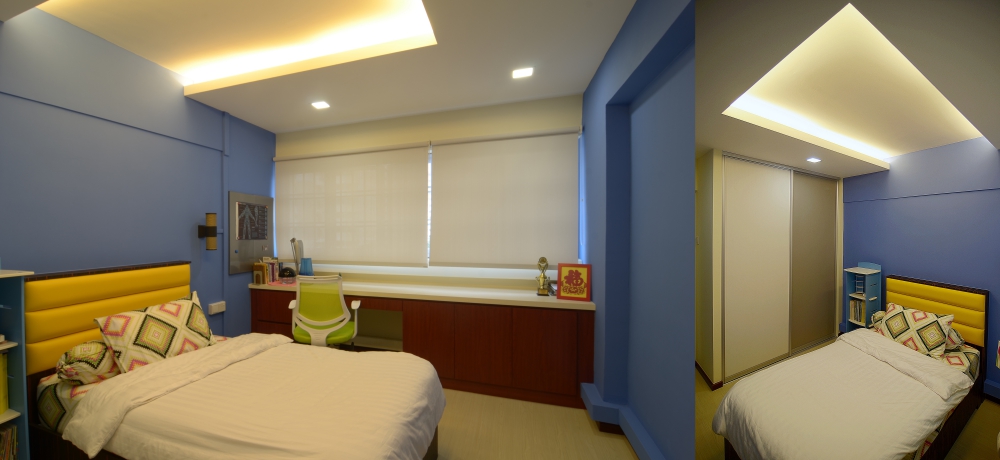 Upper Changi Road
S$ 60,000
(Apartment)
3.
Funky Furniture

Invest in a piece of interesting furniture (like the table in the design below) and you'll never be bored again.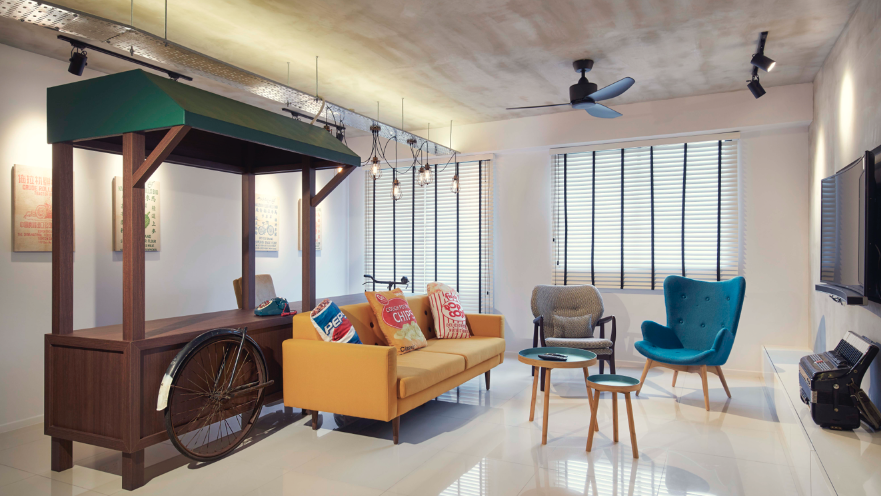 310A Waterway Terrace 2
S$ 35,000
(HDB)
4.
Multi-Functional Quirks

Multi-functional items are all the rage and for good reason! They are extremely useful and don't burn a hole in your pocket. This design here, manages to increase the quirk quota of the room with the addition of a retro quirky clock that tells the day and date as well.
266B Punggol Way
S$ 35,000
(HDB)
5.
Give Your Wall A Break

A normal solid coloured wall is soo yesterday. Set yourself apart with textured walls like in this design here. The polka dots help break the monotony of the room and give your eyes a nice surprise.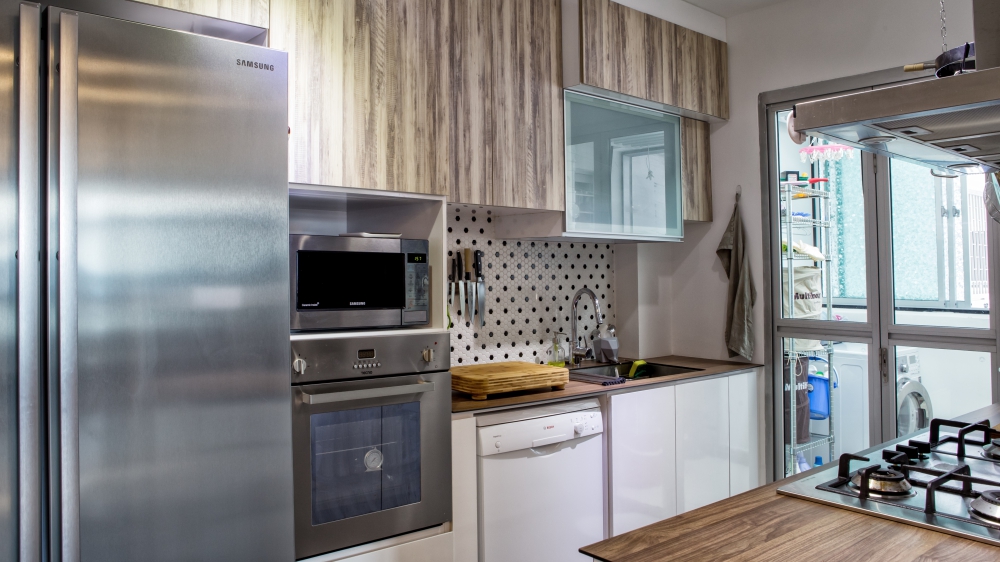 Bukit Panjang
S$ 45,000
(Apartment)
6.
Sneak Peak

This little window here between the kitchen and the bar counter is soo adorable. It gives you a restaurant-like kitchen feel. Although the colours of the window frames match with the rest of the room, the unique feature that it provides makes it quite quirky.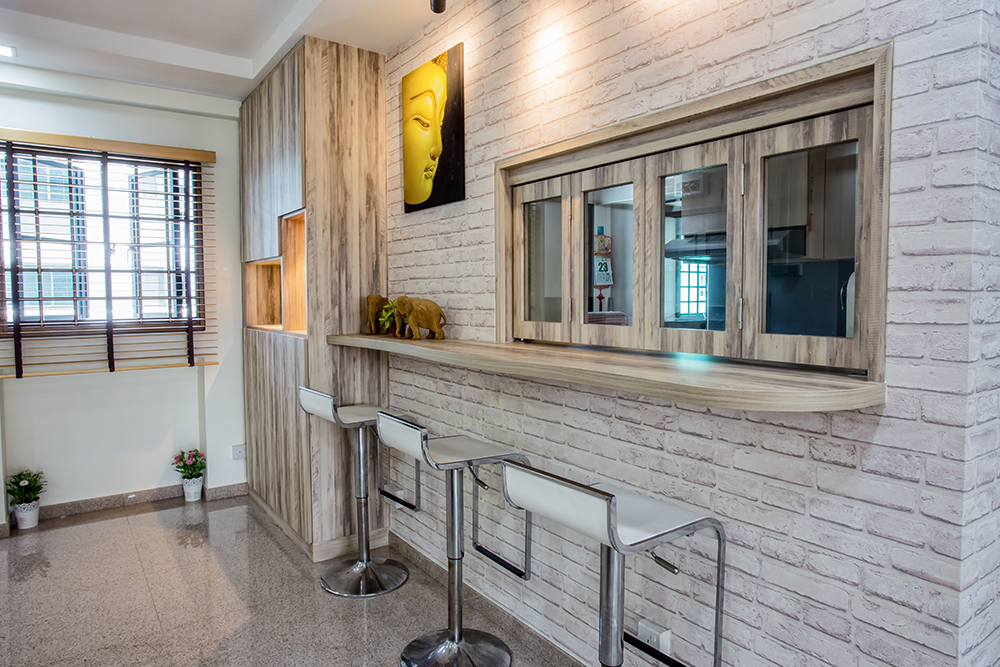 Upper Changi Rd
S$ 60,000
(Apartment)
7.
Mix Up Some Patterns

In this design, the introduction of the patterned dining table chairs and sofa cushions loosens up the rigid neutral tone of the room and adds a funky quality to it.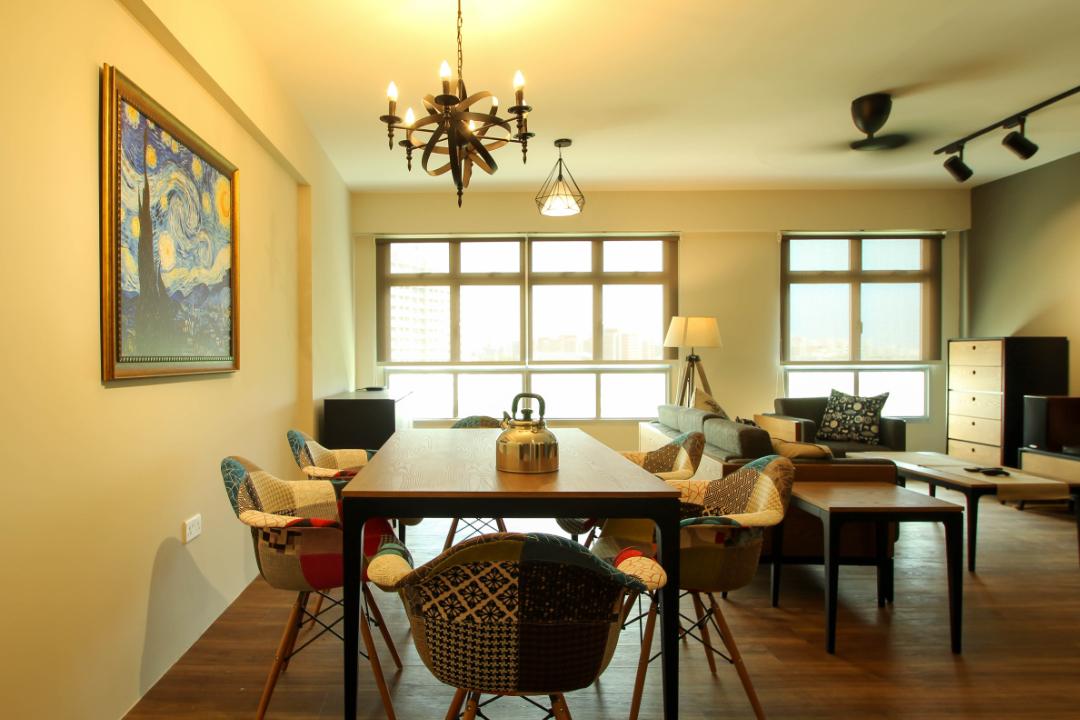 470 Upper Serangoon Crescent
S$ 28,000
(Apartment)
8.
Fun Posters

This cafe-like kitchen leveled up on their quirk game by adding a fun "Come in we're open" poster that complemented the room as well as is funny and lighthearted. Using witty posters around your house brings out your personality while adding to the aesthetics of the place.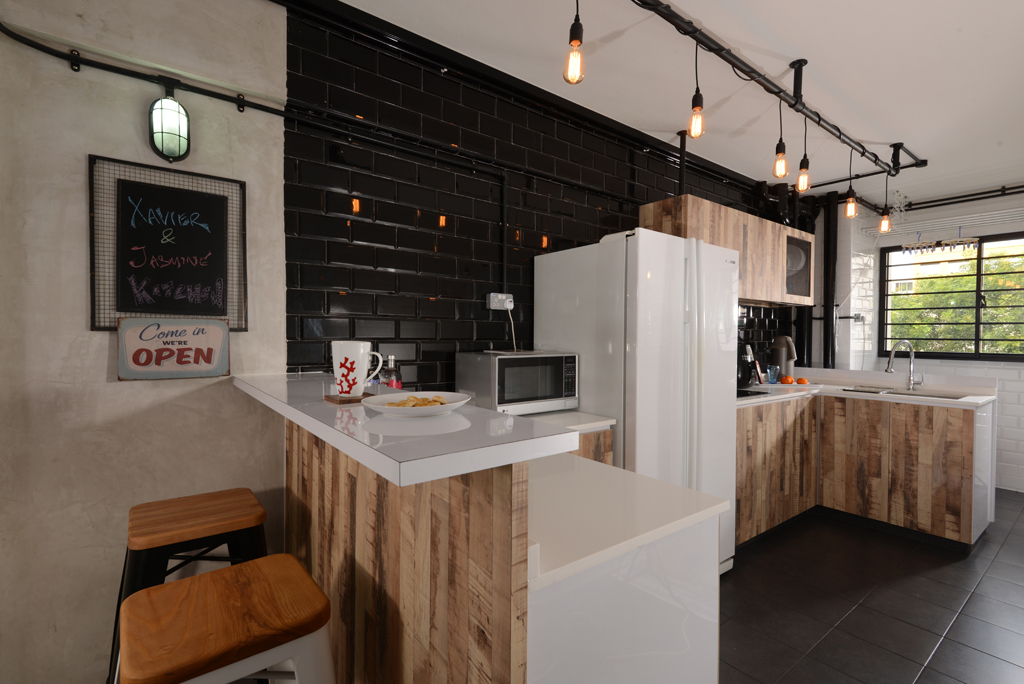 875 Yishun Street 81
S$ 45,000
(HDB)
9.
Pop Some Colour Bombs

This monochromatic dining area gets a break from it monotonous look with the bright coloured pendant lights. Add some pop of colour to dull rooms to quirk them up.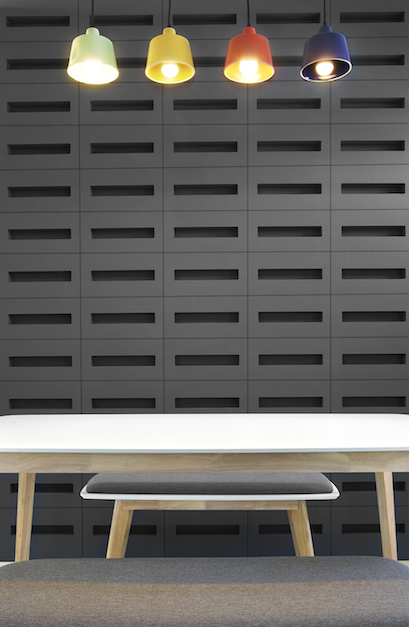 250 Pasir Ris Street 21
S$ 70,000
(HDB)
10.
Quotes & Colours

When you look at this room the first thing you notice is the mustard sofa. How can you not? It's colour and placement makes it stand out from the rest of the room. Quirk up your living room too by adding one piece of furniture that will stand out and create some dynamism. Not to forget, the cool quotes on the poster and cushions make the owners seem like fun people you want to hang out with.
Yishun Avenue 1
S$ 38,000
(HDB)
There are just soo many ways to quirk up a space. These were only a handful of ideas. Use these ideas and build on them to get the perfect unique home to match your personality. Keep Quirking!

Renovating your home is a daunting task at hand and finding the right vendor may be rather challenging. So, let us help you by telling us your requirements and wait for quotations from up to 4 trustworthy vendors!