Articles
---
Home renovations take know-how and inspiration. Here you'll find information on the best materials and great advice from the leaders in the field. It's everything you need for a successful remodel.
Elements That'll Make Your Home Look Uber Luxurious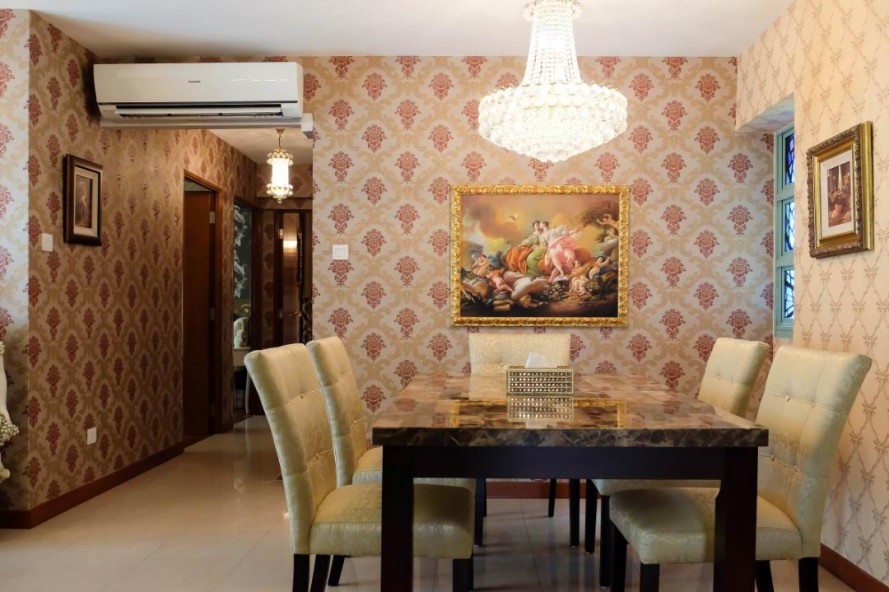 Date Posted: August, 22 2016, Posted By: Dian Melissa
Categories:
Ideas & Inspiration
---
When planning your home's design, you might think of luxury as something that's out of your reach. At Ideal Living, we believe that luxury doesn't necessarily have to be over-the-top (or not within your price range). Here are some simple elements that you can incorporate into your home for a lavish feel.
1. A Little Sparkle

One of the colours most associated with luxury is gold. Adopt a gold colour scheme alongside neutral colours such as black and white, and go with velvet curtains and furniture pieces for a touch of sophistication.
64 Punggol Walk
Price: $20,000
(HDB)
2. A Budding Romance

Roses are a modest addition to a bedroom but bring about a heavy feeling of sensuality. For a dash of elegance, keep it light with sheets of a basic hue and warm, subtle lighting.
Block 164 Rivervale Drive
Price: $80,000
(HDB)
3. A Decorative Light Fixture

Take the extravagance up a notch by installing a chandelier in your dining room. Hanging lights will not only add class to your home, it will also illuminate the space in a lovely glow.
Block 641C Punggol Drive
Price: $25,000
(Apartment)
4. A Classic Interior

Black and white are go-to colour combinations for home designs, and for good reason. An effortless-looking design with luxurious features like the bathtub and ceiling light make it incredibly stylish.
Parc Oasis, 35 Jurong East Ave 1
(Condo)
Price: $85,000
5. A Variety Of Textures

For a design that strikes your fancy, embrace a combination of a few different textures and materials. Go for dusty white brick-like walls with a chic bar counter, as well as a polished white marble table that is perfect for posh dinners.
Upper Changi Road
(Apartment)
Price: $60,000
Click here to view this project.

There are lots of ways to achieve a timeless style through small, luxurious elements. In developing your home's design, luxury definitely doesn't have to be over-the-top.


Renovating your home is a daunting task at hand and finding the right vendor may be rather challenging. So, let us help you by telling us your requirements and wait for quotations from up to 4 trustworthy vendors!