Articles
---
Home renovations take know-how and inspiration. Here you'll find information on the best materials and great advice from the leaders in the field. It's everything you need for a successful remodel.
HDB Flats vs Private Condominiums: Which Is The Better Purchase?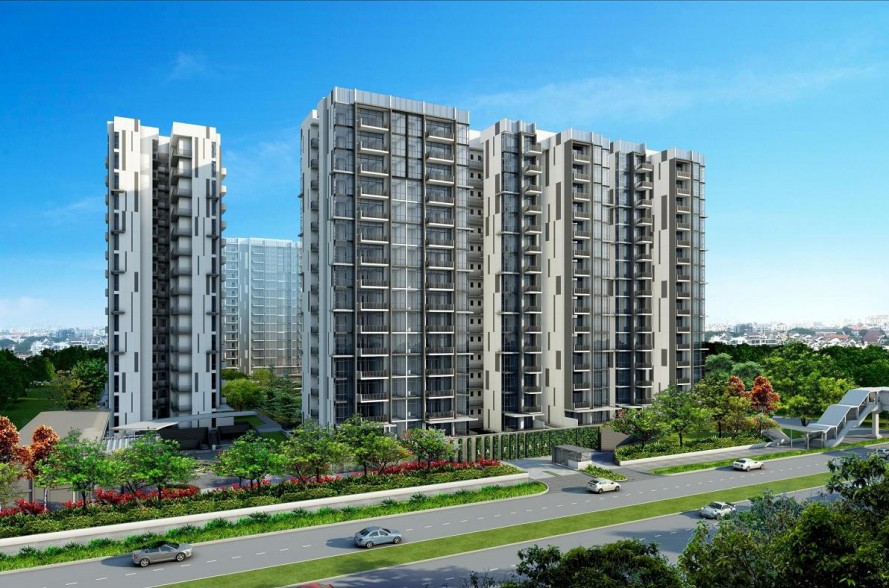 Date Posted: July, 21 2016, Posted By: Dian Melissa
Categories:
Guide
---
Perhaps one of the decisions that new home-seekers will want to consider is whether or not to purchase a HDB flat or invest in a private condominium. There are many factors to consider; especially with the ever-changing property game in Singapore. Below are some comparisons that might offer more insight before you make this important, long-term decision.
Price
New, Build-To-Order (BTO) flats are put up for sale through sales launches, where buyers can apply directly to the Housing & Development Board (HDB) for their preferred flat and town. HDB flats located in non-mature estates like Sembawang ($235,000) and Bukit Panjang ($239,000) tend to be set at lower prices compared to mature estates such as Bedok ($408,000) and Ang Mo Kio ($382,000). Buyers may be able to receive subsidised purchase prices for these flats. Eligible buyers may also be entitled to further subsidies of up to $80,000 in the form of CPF Housing Grants.
For resale flats, buyers are able to choose from the open market islandwide, and the price is usually negotiated between the buyer and seller. A resale HDB flat can cost from $366,000 in Sembawang to $680,000 in Queenstown.
The first thing to consider is the 10% downpayment on the flat. Downpayment can be paid fully by CPF. Buyers can also get a loan of up to 90% from HDB depending on their income ceilings. The maximum loan repayment period is currently at 25 years, or when the buyer reaches 65 years old, whichever comes first. Additional costs to consider include property tax, stamp duty, and legal fees.
*Prices are based on standard 4-room flat rates
Similar to HDB flats, condominiums also range in cost depending on the location within Singapore, from over $500,000 and up to several millions. Selecting a good real estate agent and getting to know the developer are key steps to ensure that buyers are familiar with the property before purchase.
Private property can only be financed by bank loans, not HDB loans. Maximum loan tenure is currently at 35 years; buyers can borrow up to 80% of the market value of property for the first 30 years and 60% thereafter. Buyers should also consider the cash requirements (minimum of 5%) influenced by factors such as CPF balance and Debt Servicing Ratio (the maximum percentage of your income that buyers can use to pay off loans).
Lease
HDB flats are leasehold for 99 years, such that the property can be held for that period of time before it expires and has to be returned to the HDB.
Condominiums are usually freehold properties are not bound by a period of time and reflect the buyer's complete ownership of the property. Some properties have a 999 year lease that is comparable to a freehold property.
Freehold is said to be more advantageous considering the slower pace of depreciation, higher en bloc potential, and absence of restrictions on the use of CPF for home purchases.
However, it can be argued that there is little difference among leasehold and freehold properties. Some leasehold properties can actually be located in more accessible places and have better facilities than the freehold ones. It is also worth to note that both types of properties would be affected in the same manner when there is a boon in the general market. Other factors to consider is if you're looking for a landed or non-landed property.
Restrictions
Purchase of HDB flats is restricted to Singapore citizens and permanent residents (and to foreigners who marry citizens). Buyers are subject to ethnic integration policy and resident quota. In terms of resale, there is a Minimum Occupancy Period (MOP), in which you have to live in the property for at least 5 years before you rent or sell it. Amount of subsidies are also decreased with every additional public housing unit purchased by a buyer.
There are restrictions on the renting of HDB flats as well. Other than the owner having to gain approval from HDB, subletting on a short-term basis (less than 6 months) is not permitted. Additionally, HDB flat owners do not have much say on en bloc upgrades. These factors make it difficult for flats to be an investment.
Perhaps the biggest restriction that comes with private housing is that it's pricey, and no housing grants are offered by HDB. However, there are no restrictions on maximum income ceiling and ownership of other properties. Well-maintained properties can offer substantial asset appreciation.
Condominium owners are placed under a progressive payment scheme. Also, private property can be sold at any time without worry of MOP, but if it is sold within the first 4 years of ownership, owners must pay a Seller Stamp Duty ranging from 4% to 16%. In terms of foreign ownership, there are no restrictions, but foreigners are liable to pay an additional 15% stamp duty.
Owners of private property do not require approval from HDB to sublet, but are still subjected to strict guidelines by the Urban Redevelopment Authority.
Community Benefit

s
Staying in a HDB flat will expose you to a truly Singaporean culture; you'll be able to interact in a more open environment with people from all walks of life through a communal living experience. HDB flats will also tend to be more accessible as they are close to MRT stations, bus stops, as well as places like shopping centres.
While living in a private property may offer a higher level of detachment from other people, close-knit communities still exist. Some condominiums are not as accessible to public places, but there are strict security measures put in place so that you'll have peace of mind.
Featured Image: source