Articles
---
Home renovations take know-how and inspiration. Here you'll find information on the best materials and great advice from the leaders in the field. It's everything you need for a successful remodel.
11 Elements That Will Make Your House Pop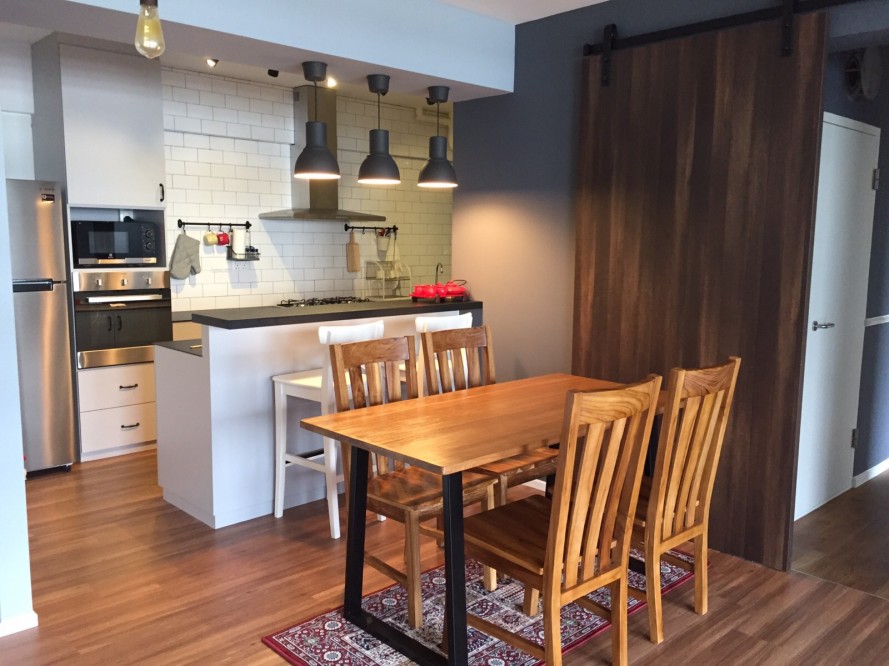 Date Posted: August, 18 2016, Posted By: Guo Hui Qing
Categories:
Ideas & Inspiration
---
Just gotten the keys to your new house and don't know where to head off after that? It could be a chore to come to a decision on just what should be in your house. Cast your doubts away for we have made this task easier for you! With these 11 ideas, there is bound to be something that can fulfill your needs. Read on and find out what they are!
1. Mirrors for Doors

Mirrors are often more versatile than we think. It makes the floor look extended beyond the wall and gives an illusion of extra floor space. Using mirrors for a pair of shoe cabinet doors not only helps you achieve that but poses as a convenience too. You can easily check if your outfit is good to go and maybe snap a #ootd photo!
562 Ang Mo Kio Avenue 2
Price: $50,000
HDB
2. Blinds vs Curtains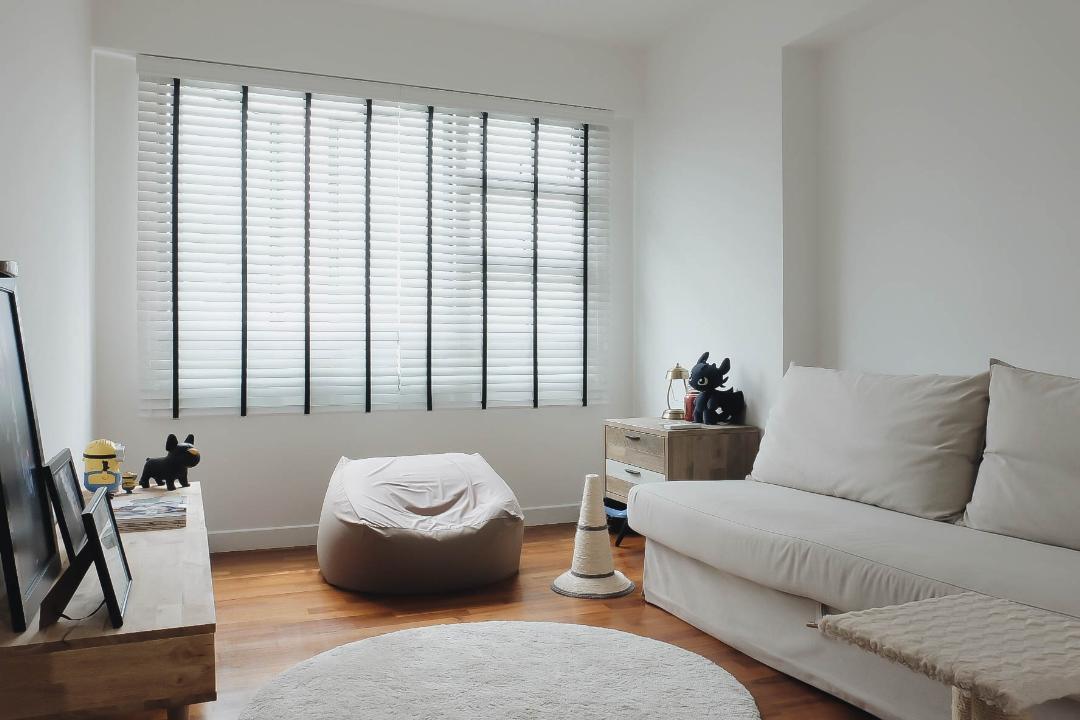 Curtains may be a better fit for lounges and bedrooms but blinds are becoming just as popular. It shields you from the glare of the sun but still keeps your room bright.
676D Punggol Drive
Price: $35,000
Apartment
3. Built-Ins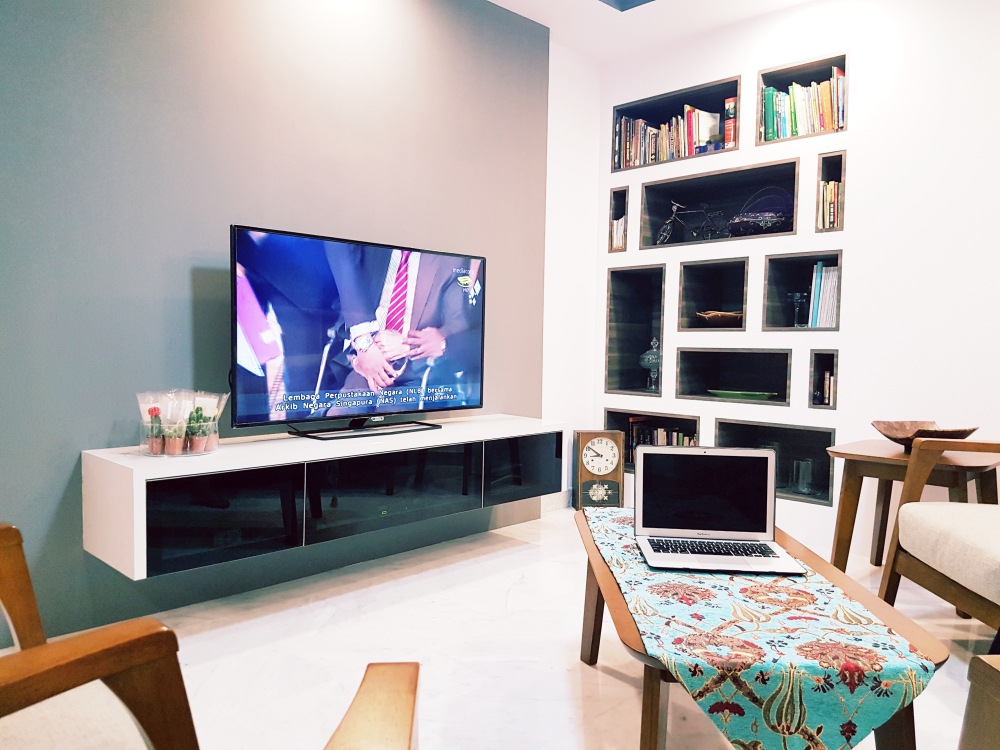 As we all know, sometimes it can be a challenge trying to beautify bare spaces. However, this problem can be easily solved with built-ins! Form follows function with built-ins which allows you to make most of your room walls. It doesn't have to be rectangle or square; it could be circles or even hexagons. Add dividers between the shelves to give it a quirky style.
54 Chai Chee Street
Price: $44,000
HDB
4. Enclosed Spaces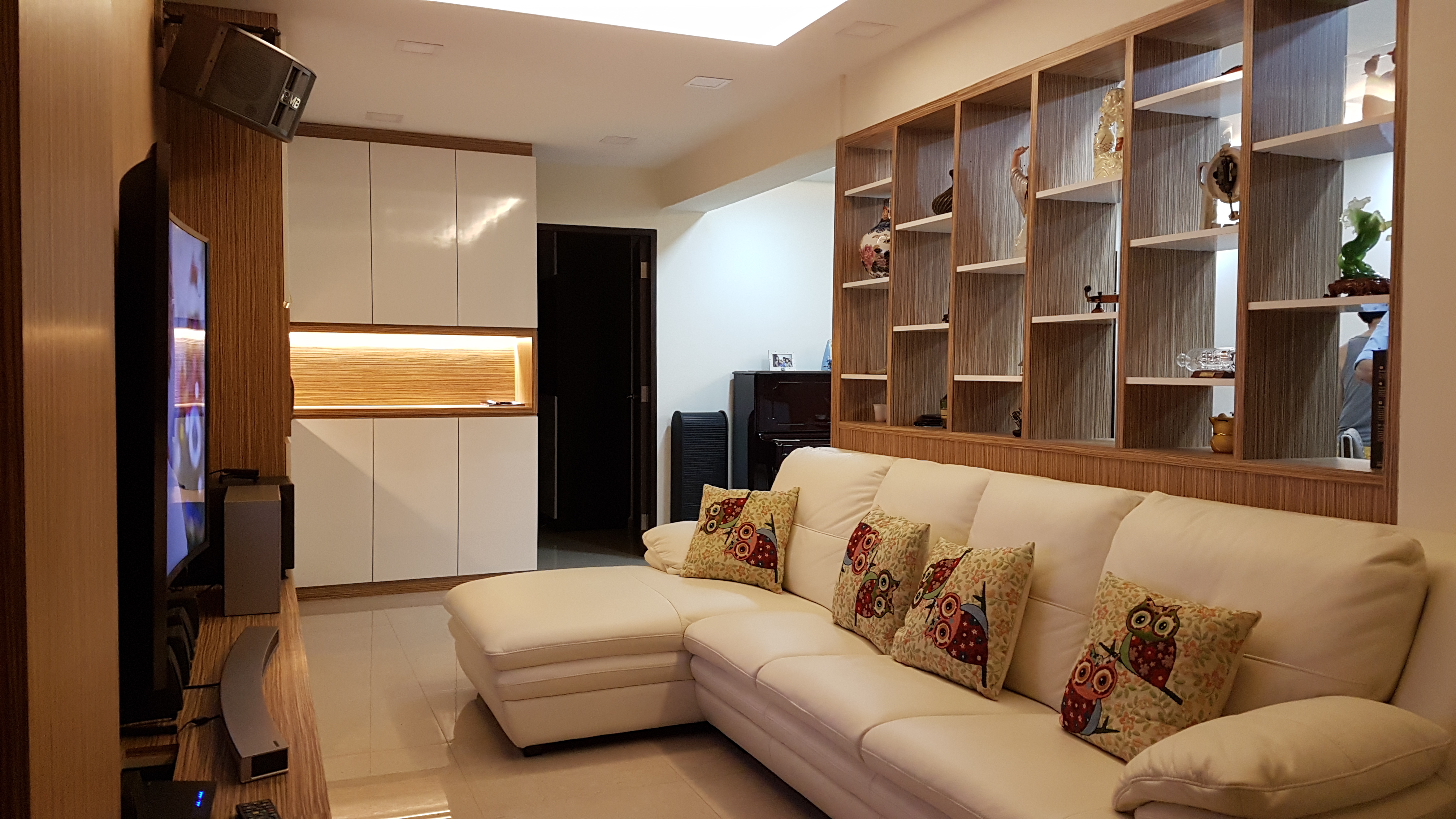 Use a floor-to-ceiling shelf as a blockade that conceals most of your living room from the outside. Orange lights play an important role of setting the mood with it's warm, inviting hues. Spaces like these not only give you the much needed privacy but also intimacy.
978 Jurong West
Price: $119,000
HDB
5. Glass Partitions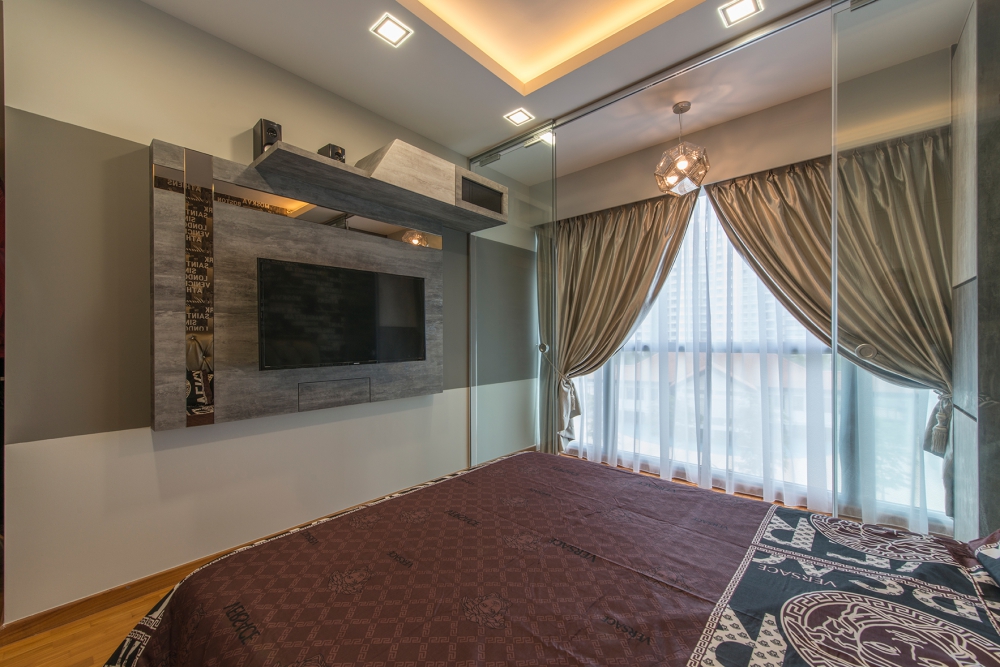 The sliding glass doors that acts as a partition adds pizzazz to the room. It would seem like there's a balcony when it is actually just a part of the room that's being separated. You can also transfer some things into the "balcony" to make your room look less cluttered. It is an unconventional design and a fun idea that we have not seen in many homes yet!
64 Punggol Walk
Price: $20,000
Condominium
Click
here
to view more of this listing
6. Work Spaces In Bedroom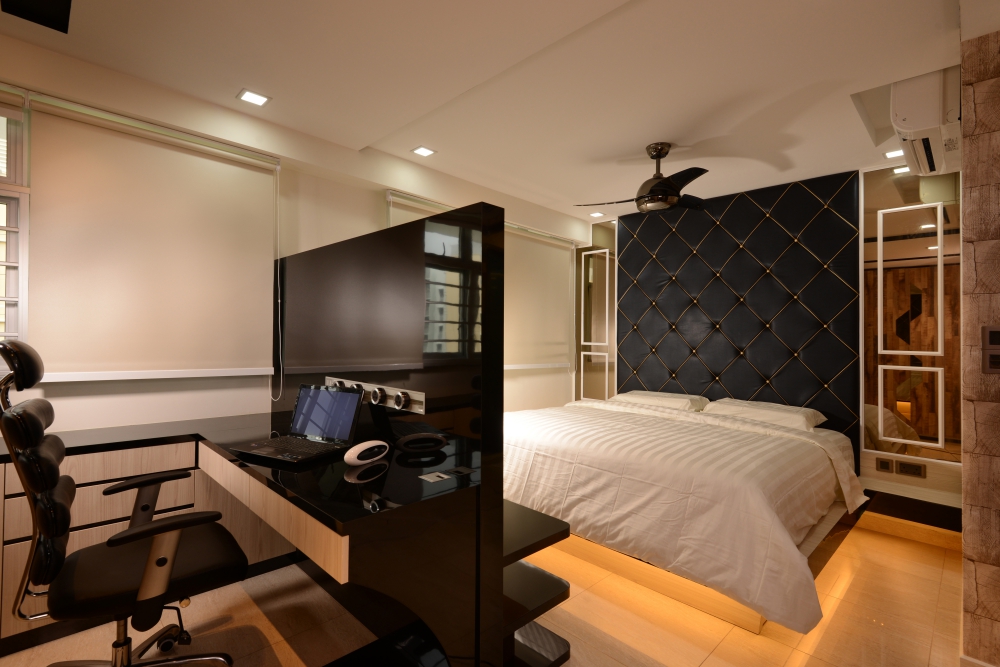 How do you separate your rooms into segments without using any walls? Simple. This desk comes with a divider that serves as a partition between the work space and the bed.
485 Segar Road
Price: $50,000
HDB
7. Colour Blocking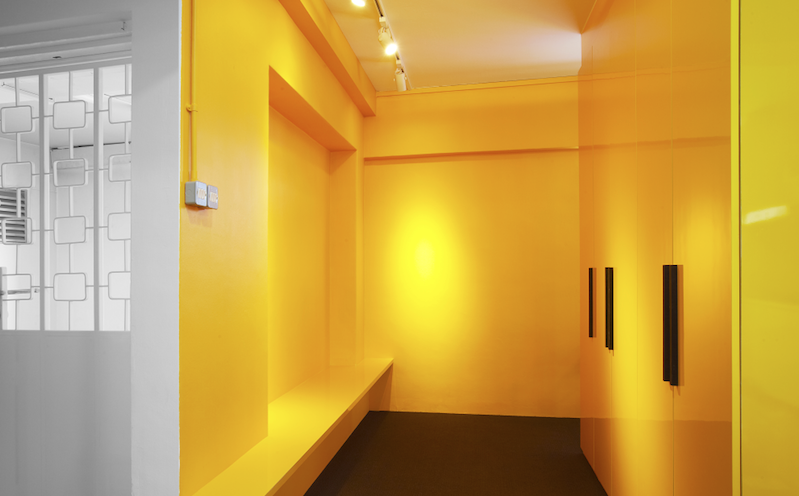 All-white isn't the only aesthetic you can go for. Envisage the kind of atmosphere you want your home to reflect — it always boils down to taste. You don't need the typical bright and crazy shades to colour block, you can go for darker, calmer or lighter tones to suit your own style. Countless of possibilities await you when it comes to colour blocking and inspiration are everywhere.
8. Platform Beds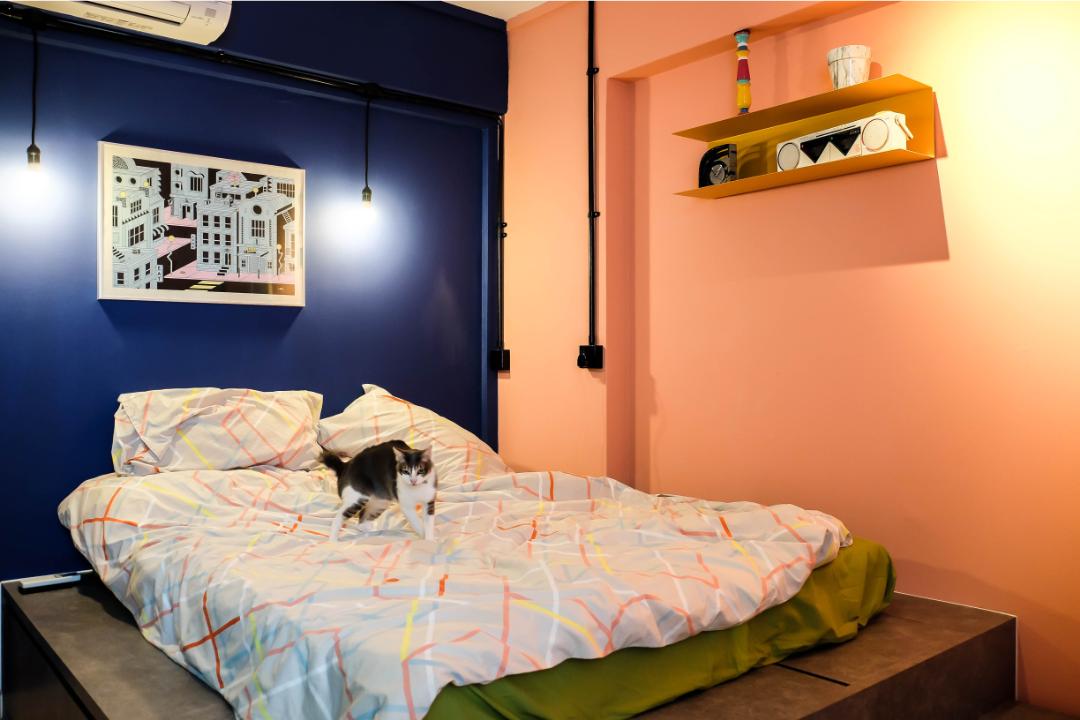 Gone are the days when people put a million things under their beds only to collect dust. Now you can easily store them within the platform and drawers that can be installed at the side for easy access. Platform beds are not only ideal for space planning but also great in enhancing the appearance of your room. Besides, you can stand on your bed and sing at the top of your lungs. The stage is all yours!
9. Chalkboard Walls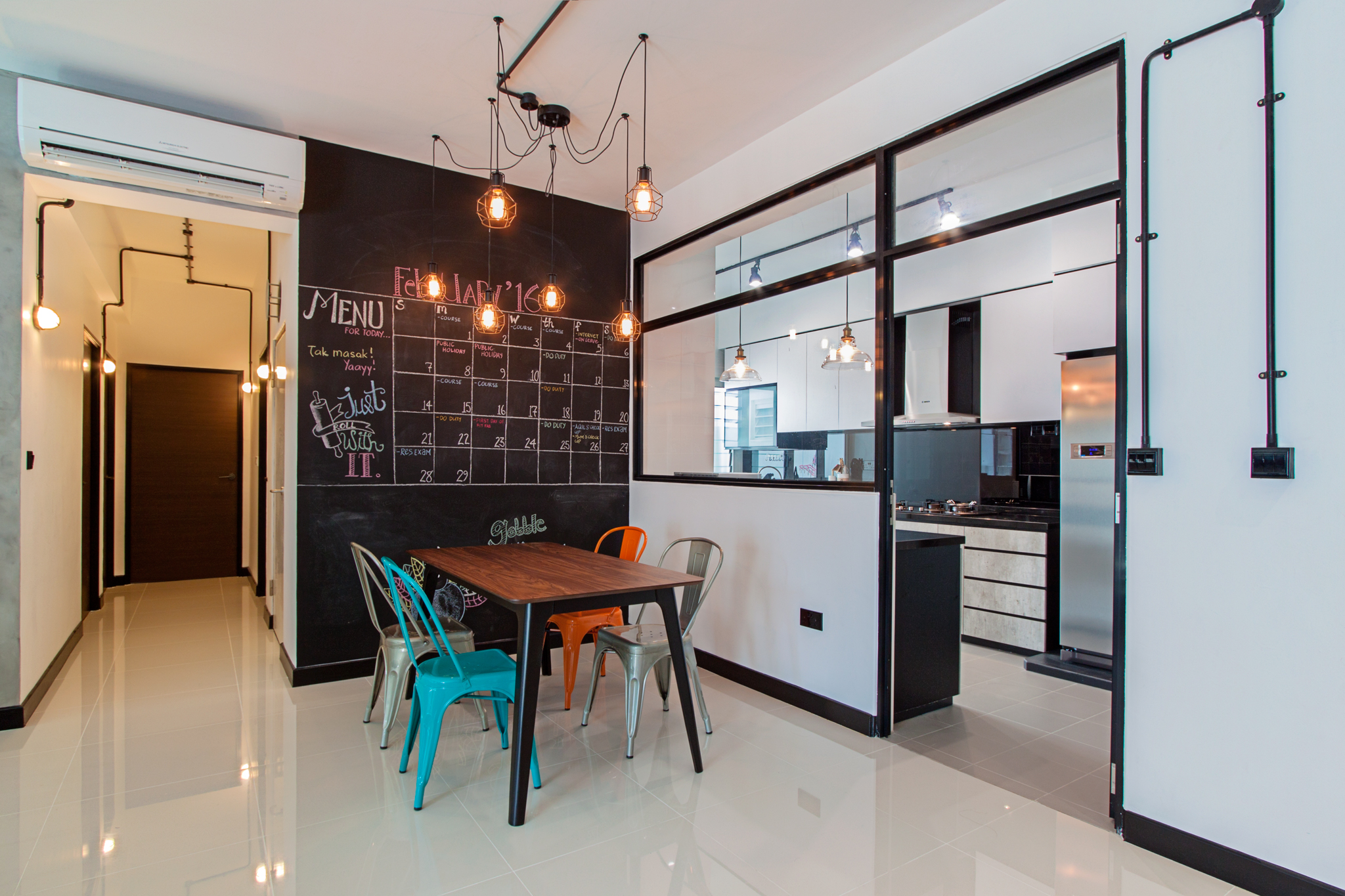 Chalkboard walls are an eclectic addition to your rooms and acts as an interactive platform for anyone, not just the kids. A perfect canvas that lets you add colours and patterns at the tip of your fingers, you can choose to draw or write something different every day as a form of destressing.
10. Moving Tables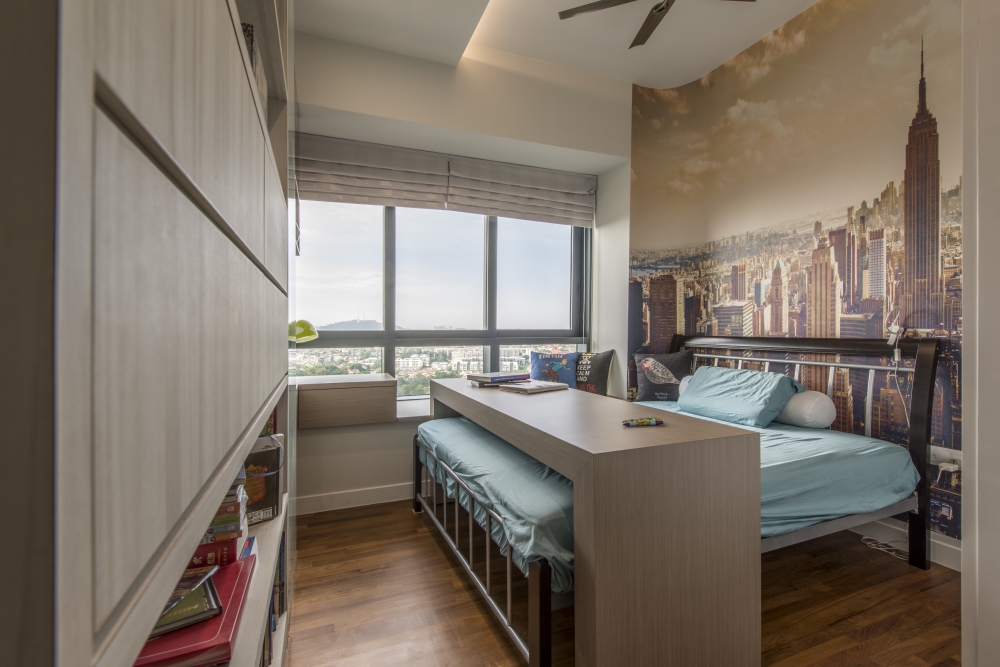 Moving tables are essentially one of the most versatile furniture ever. Have one over your bed on days when you are too lazy to move; having meals in bed are now a thing, you can also grab your lappy and watch the latest dramas, get some snooze time in between. When you suddenly jolt awake from your nap remembering that pile of work that's incomplete, this moving table is going to come in handy.
11. Hanging Furniture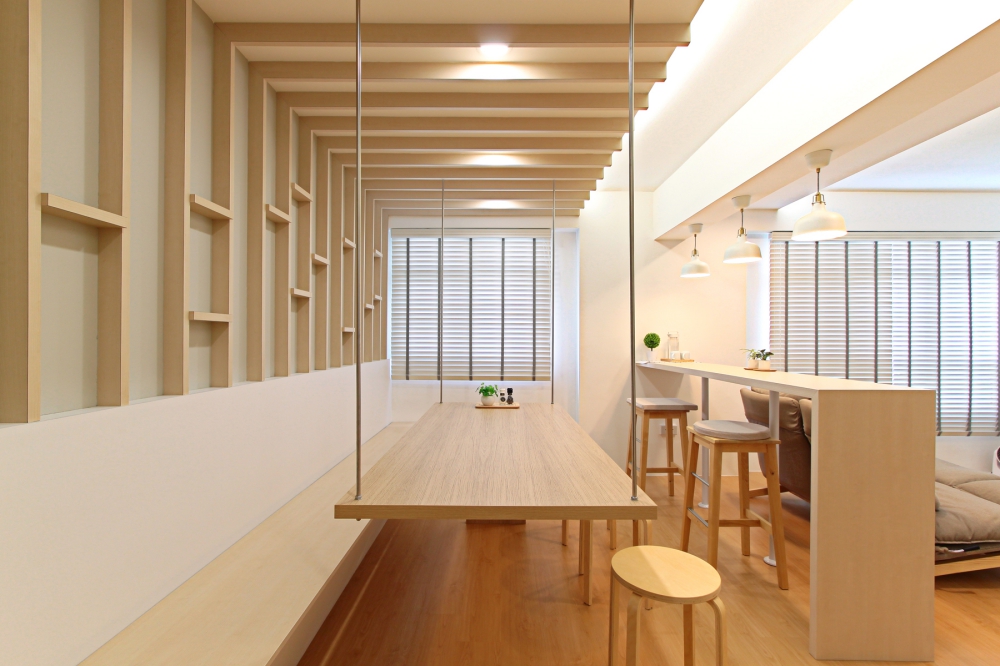 Having hanging furniture automatically adds playfulness to your home. It eases up the environment and provides more ventilation. Needless to say, it would be a lighter job to sweep and mop the floor without having to go around the legs of the table. Now I foresee not only hanging tables but beds too!
There are still tons and tons of ideas out there for you to incorporate into your home so do not be afraid to explore the possibilities.

Renovating your home is a daunting task at hand and finding the right vendor may be rather challenging. So, let us help you by telling us your requirements and wait for quotations from up to 4 trustworthy vendors!