Articles
---
Home renovations take know-how and inspiration. Here you'll find information on the best materials and great advice from the leaders in the field. It's everything you need for a successful remodel.
6 Ideas For You To Maximise Space In Your House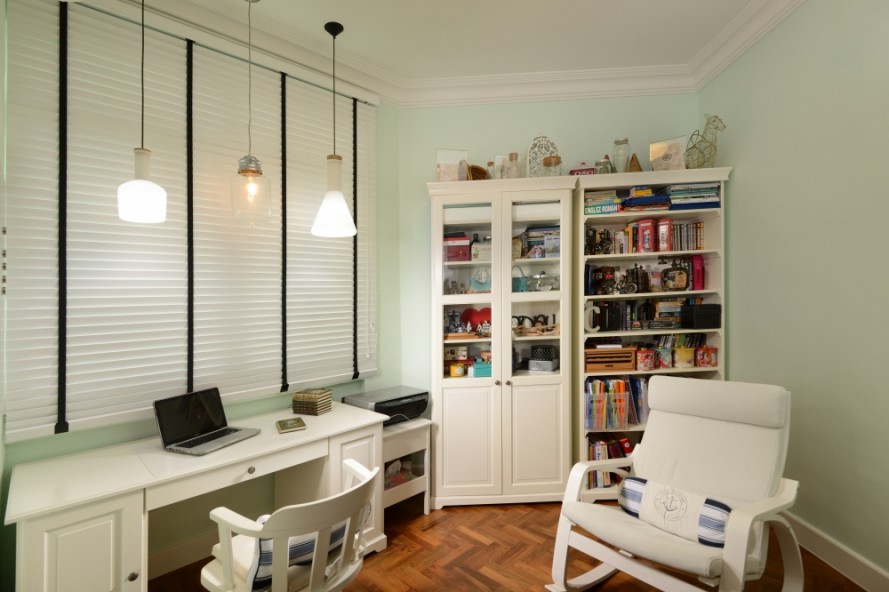 Date Posted: August, 25 2016, Posted By: Guo Hui Qing
Categories:
Ideas & Inspiration
---
Sometimes we get too little space and sometimes we get too much. Here are a few ways you can get inspiration from on how to fully utilise the space at home.
1. Work Spaces


At first glance, you will never know there is a work space behind the partition. A creative and unconventional way of designing your work space that would make work more fun! The mini stage also gives the work space an exclusive feel. Now the extra huge, empty space won't look so bare now.
669A Waterway Ridges
Price: $39,000
HDB
2. Chalkboard Walls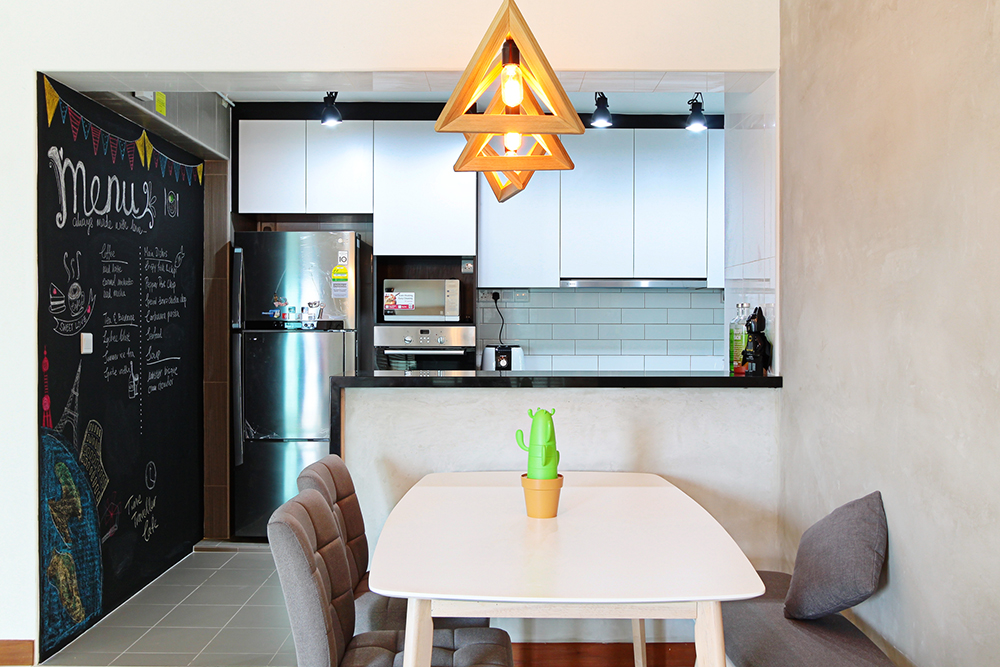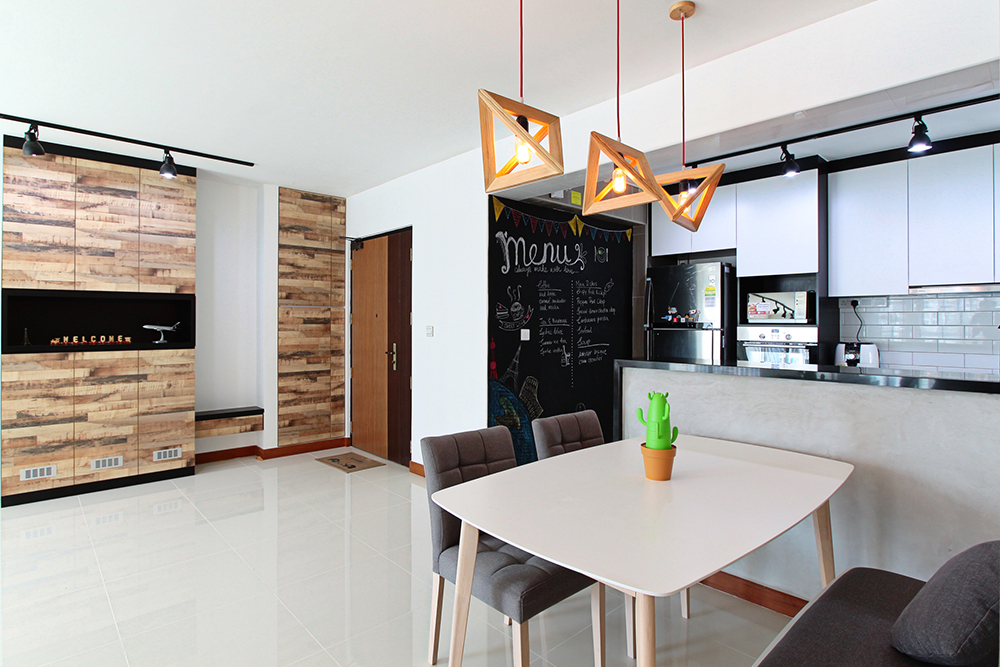 Walls always come plain and we rack our brains on how to spice things up and make use of the vacant spaces. Well, one solution is covering your wall with chalkboard paint and letting the Picasso in you fill it up with your wildest imaginations!
670B Waterway Ridges
Price: $29,000
HDB
3. Outdoor Kitchens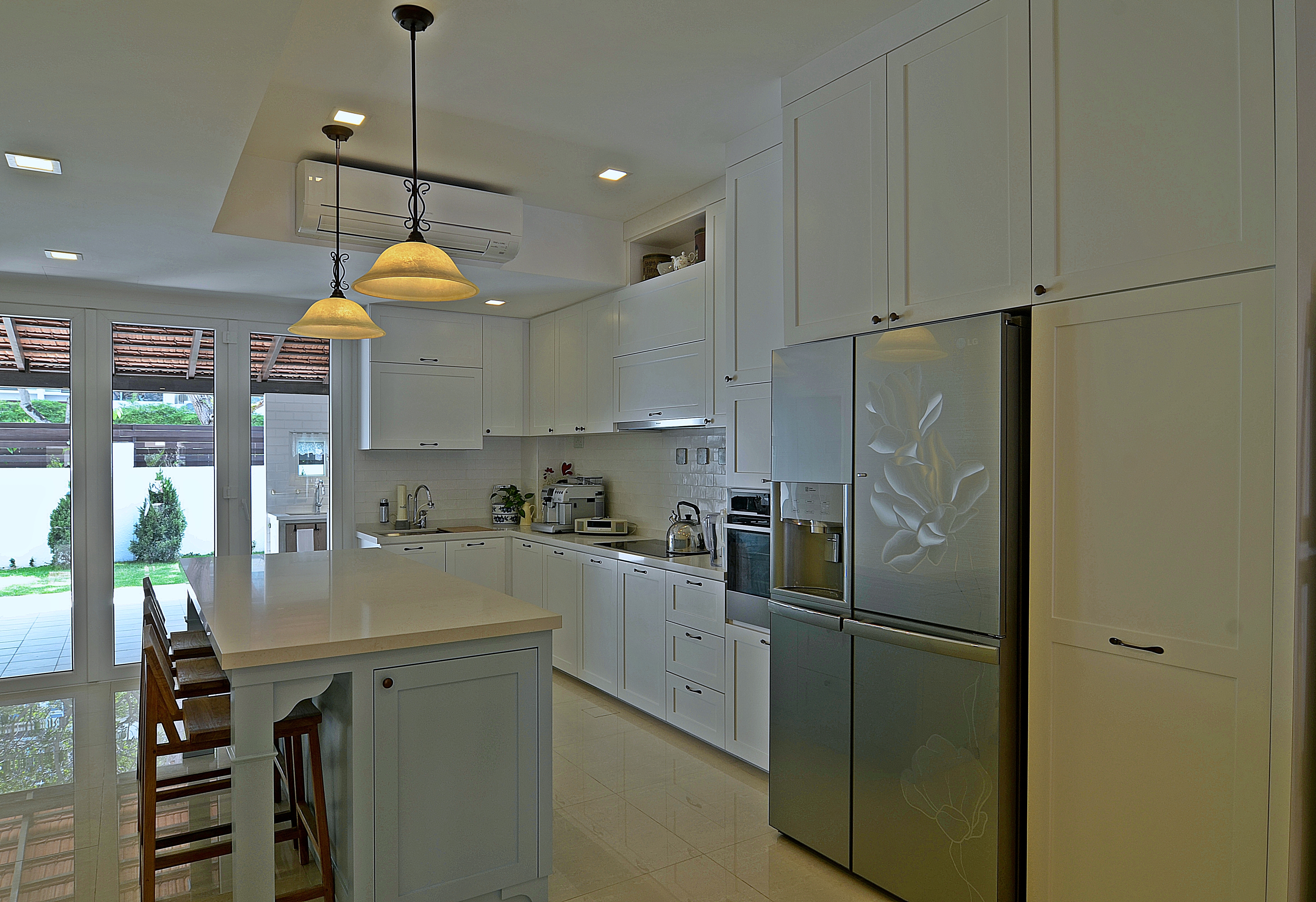 If you are living on a landed property like this, you may have brood over the bare space you have in your backyard. An outdoor kitchen has been incorporated in this home for times when there are parties and gatherings. Also great if you do not want to stench your home with cooking smell!
Pasir Panjang
Price: 40,000
Landed
4. Photo Frames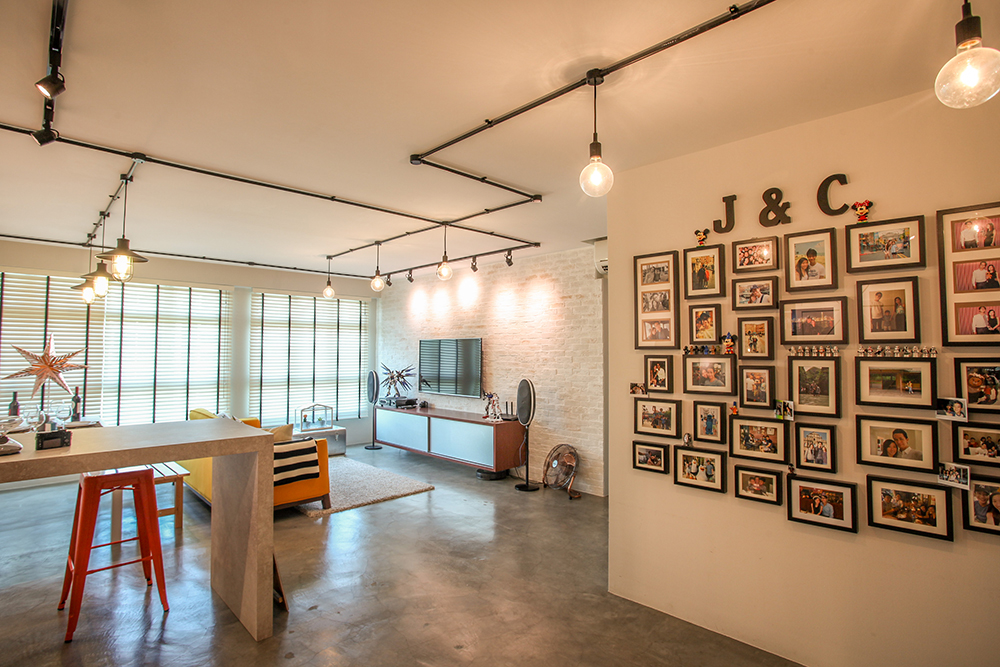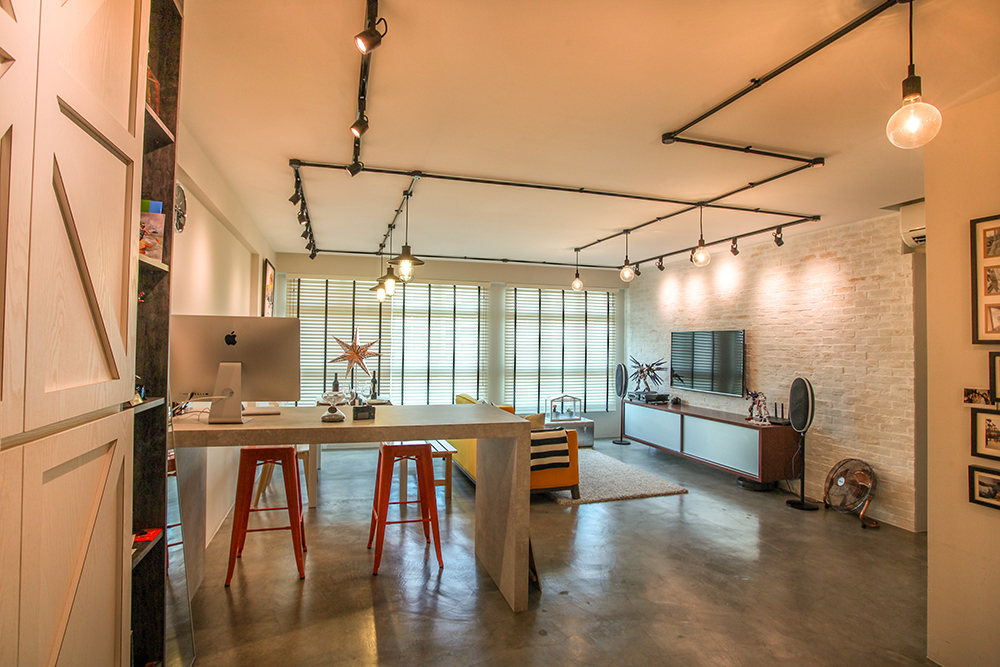 Photos of our loved ones can never be enough and it could get messy if we had a hundred photo frames lying around. Hang them up with frames of different shapes to give an artistic vibe. It's also a good conversation starter when you have guests around.
Yishun Ave 1
Price: $38,000
Apartment
5. Platform Tables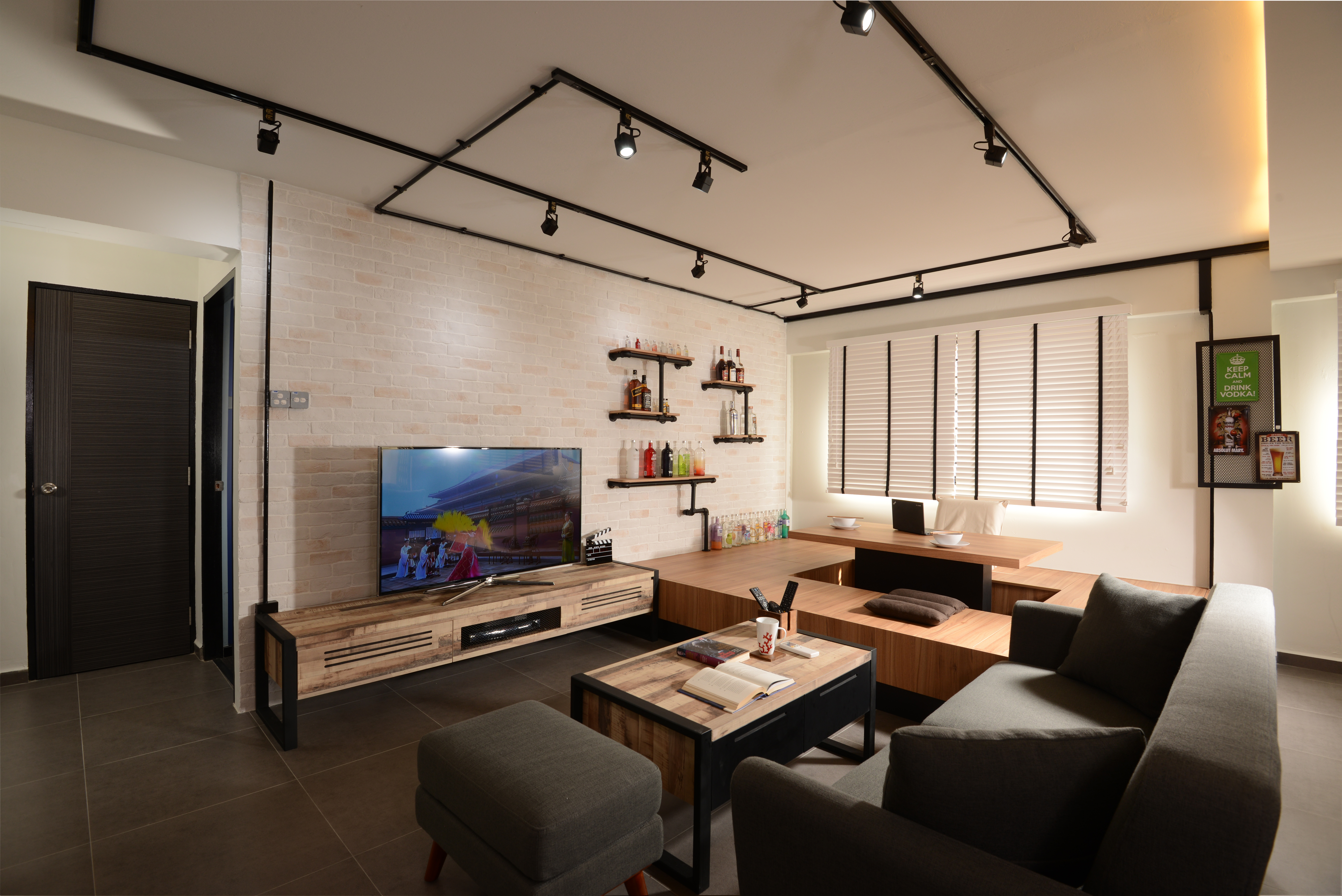 The most unique furniture we have seen in a HDB flat so far! The Japanese-styled table is propped up giving you ample leg space in the middle. Though it takes up a bigger area in the living room, it is undeniably versatile. You can even sleep on it if you want!
875 Yishun St 18
Price: $45,000
HDB
Click
here
to view moer of this project
6. Built-Ins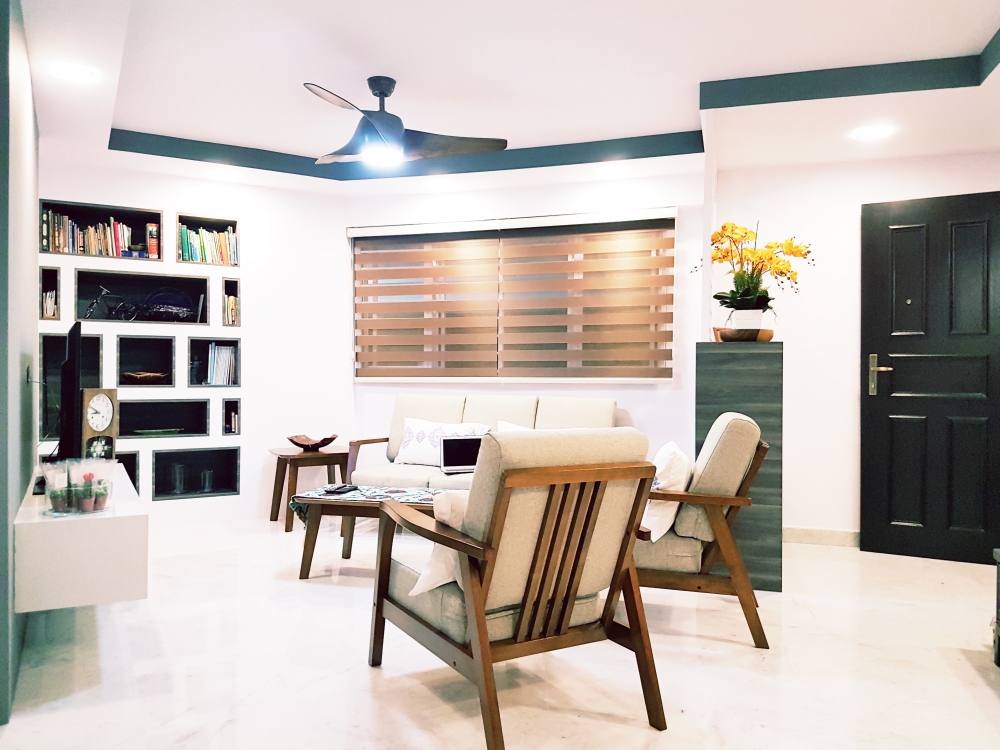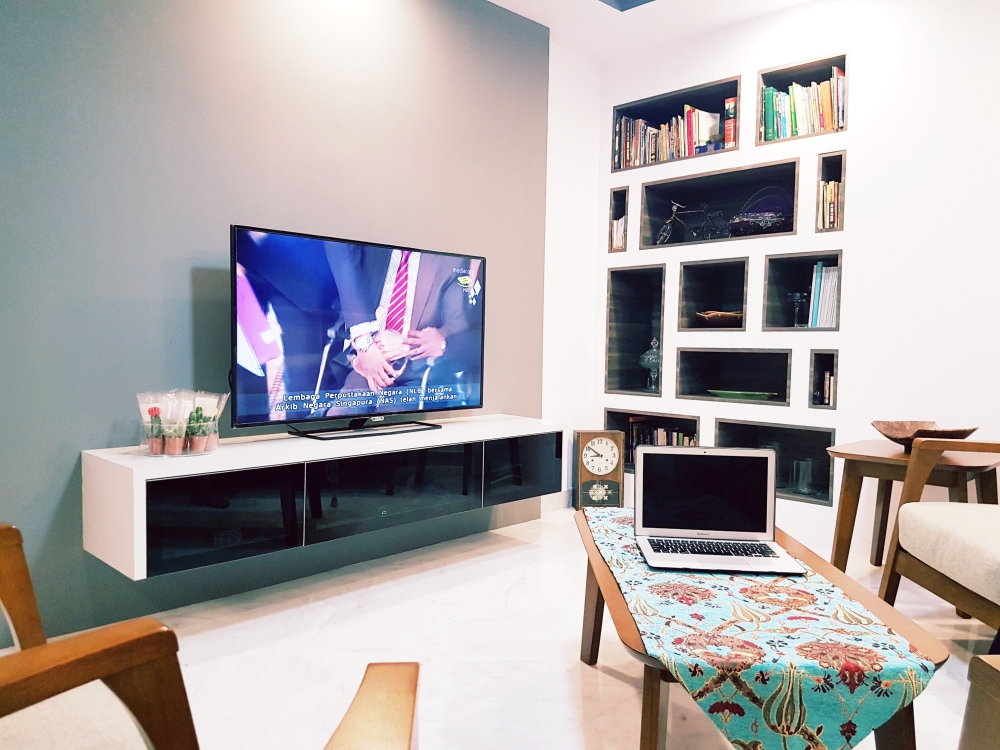 Too many books or guitars or anything? Built-ins are the fastest solution. Not only does it look fashionable, it also allows us make full use of the walls that we won't even give a second glance to. It could be a bookshelf, a display case or even a counter top!
54 Chai Chee St
Price: $44,000
HDB
By maximizing your space in your homes, you are actually increasing the capacity of your home so you can put in more things. Hope you find this useful!

Renovating your home is a daunting task at hand and finding the right vendor may be rather challlenging. So, let us help by telling us your requirements and wait for quotations from up to 4 trustworthy vendors!