Articles
---
Home renovations take know-how and inspiration. Here you'll find information on the best materials and great advice from the leaders in the field. It's everything you need for a successful remodel.
3 Homes That Look Surprisingly Good With More Than 3 Colours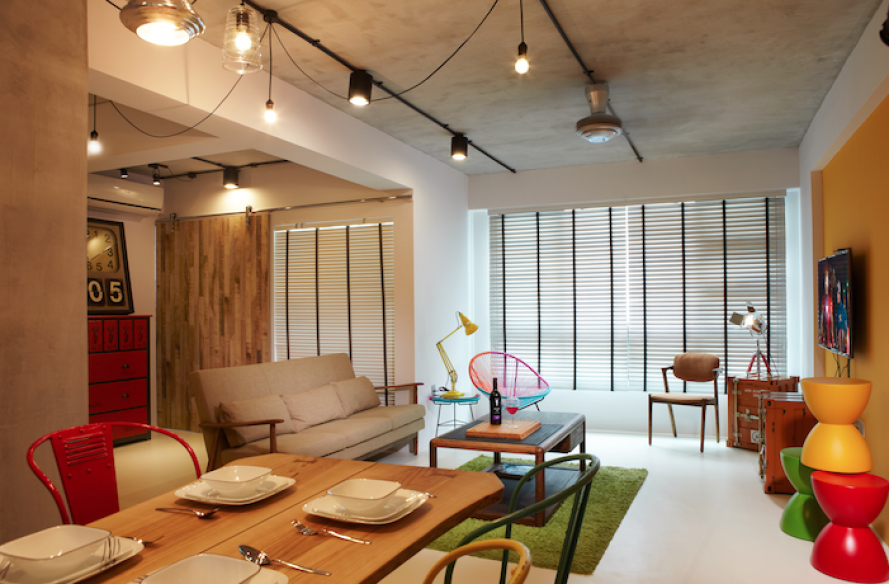 Date Posted: August, 10 2016, Posted By: Dian Melissa
Categories:
Ideas & Inspiration
---
Nowadays, homeowners tend to go for classic colours like black, brown, or white for the interior of their homes. As these colours are more neutral, they are a good choice if simplicity is for you.

However, you might be surprised at how much a variety of bright and bold colours can impact the overall look of your home. Don't just take my word for it; take a look at these fantastic-looking homes with more than 3 colours!
1. Splashes Of Colour
If you want to place more than one piece of the same furniture, get them in different colours to prevent monotony. To make them stand out even more, mix it up with light-toned shades.
Block 266B Punggol Way
(HDB)
Price: $35,000
Click
here
to view this project.
2. Vintage Chic
A combination of colours doesn't have to be too striking or in-your-face. Opt for a traditional design with more subtle hues; they do enough to give your home a unique edge, yet won't make you feel overwhelmed.
641C Punggol Drive
(Apartment)
Price: $25,000
Click
here
to view more of this project.
3. Light-Hearted Creativity
Add an element of fun into your living space by converting a wall into a chalkboard! Doses of colour scattered around the area significantly brighten the entire look as well.
Block 669B Waterway Ridges
(HDB)
Price: $32,000
Click
here
to view this project.
Have these colourful homes convinced you to stray from the norm and add more variety of hues to your humble abode? If you use it right, it can truly turn the ordinary into the extraordinary.

Renovating your home is a daunting task at hand and finding the right vendor may be rather challenging. So, let us help you by telling us your requirements and wait for quotations from up to 4 trustworthy vendors!