Articles
---
Home renovations take know-how and inspiration. Here you'll find information on the best materials and great advice from the leaders in the field. It's everything you need for a successful remodel.
4 Wallpaper Ideas To Dress Up Your Home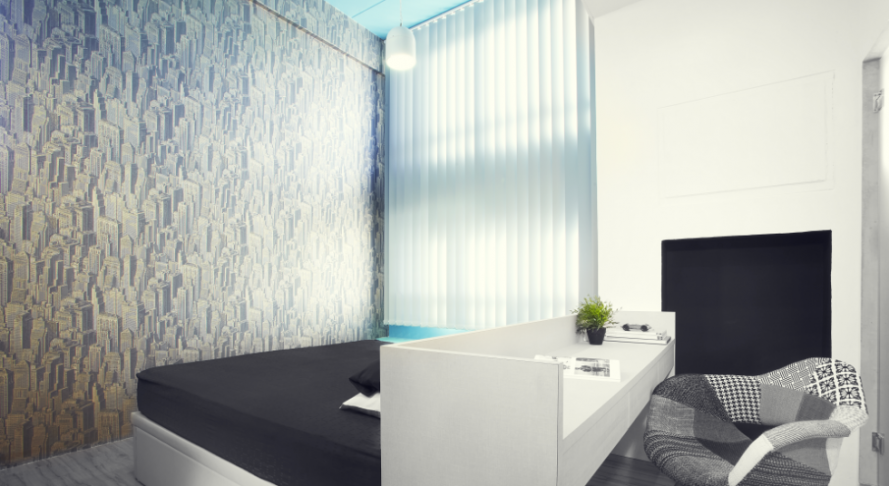 Date Posted: August, 30 2016, Posted By: Dian Melissa
Categories:
Ideas & Inspiration
---
Decorating plain walls with wallpaper is an excellent way to transform rooms according to your preferences. There is a huge variety to choose from, so no matter what the theme or colour scheme of a room is, you can find something that suits it. Here are a few ways you can include wallpaper in your home.
1. Peak of Modernity

Ever been amazed by the sight of a city's skyline? You can recreate the impressive scene in your room by incorporating a skyline wallpaper on your wall and transport yourself to the particular location. Not only is it visually appealing, it's also chock-full of sophistication and urban vibes. (Just be prepared for the wanderlust that'll surely take over.)
11 Leedon Heights
(Condo)
Price: $28,000
2. Perfect Repetition

A strong wallpaper pattern is the way to go. If you choose a patterned wallpaper with a stand-out design, make sure that it's limited to one expanse of wall in the room. The repetitive nature of these wallpapers make a statement and bring character to an otherwise lifeless room, but can easily become over-the-top if used excessively.
250 Pasir Ris Street 21
Price: $70,000
(HDB)
3. Match the Theme

If you've already settled on a theme for your house, then congratulations, you're already halfway there in terms of picking out a wallpaper. You'll want one that complements the theme - for this traditional house design, a classic hand blocked-style wallpaper is fitting. As it's a simple wallpaper, it can be placed throughout the interior to keep it uniform.
641C Punggol Drive
(Apartment)
Price: $25,000
4. Childlike Brightness

For a child's room, opt for a bright colour. It'll add life to the space and will also create a cheery environment that's suitable for the little one. The design, such as this one with delicate floral blossoms, should ideally be appropriate for the child even after they've grown up (unless you don't mind the hassle of removing and replacing it).
293 Compassvale Crescent
Price: $35,000
(Apartment)

Renovating your home is a daunting task at hand and finding the right vendor may be rather challenging. So, let us help you by telling us your requirements and wait for quotations from up to 4 trustworthy vendors!