Articles
---
Home renovations take know-how and inspiration. Here you'll find information on the best materials and great advice from the leaders in the field. It's everything you need for a successful remodel.
5 Spacious Living Rooms That Will Make You Want To Bring Your Friends Over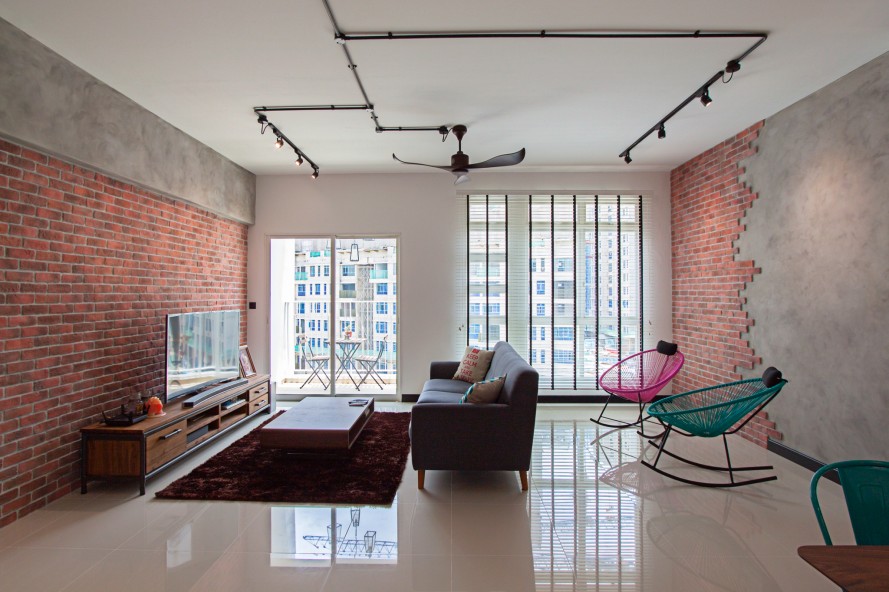 Date Posted: August, 8 2016, Posted By: Clarisse Sim
Categories:
Ideas & Inspiration
---
Renovating your house feels like an infinitely long time even though it only takes about 1 to 3 months. After the long wait, you find that the image you saw in your head is no longer a dream and has come into actualisation.
As you sit in your newly-built living area, an inebriating sense of satisfaction overwhelms you for a moment when you realise that you've reached the start of a new journey in life. All of a sudden, you feel compelled to invite your friends over to flaunt your home that has been greatly accomplished by the designer of your choice.
Here are 5 living rooms for you to bookmark if you'll like to have a spacious one:
Scandinavian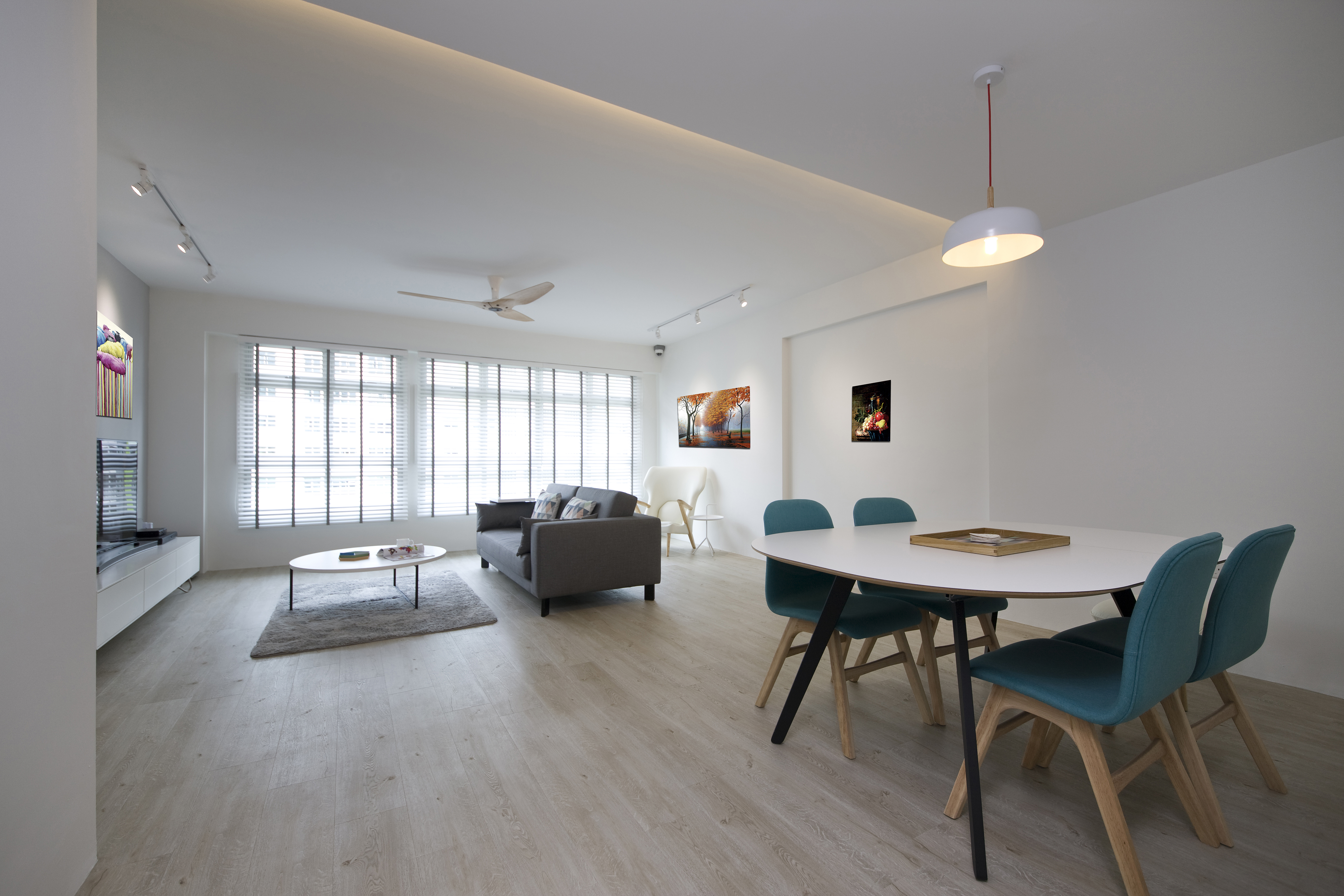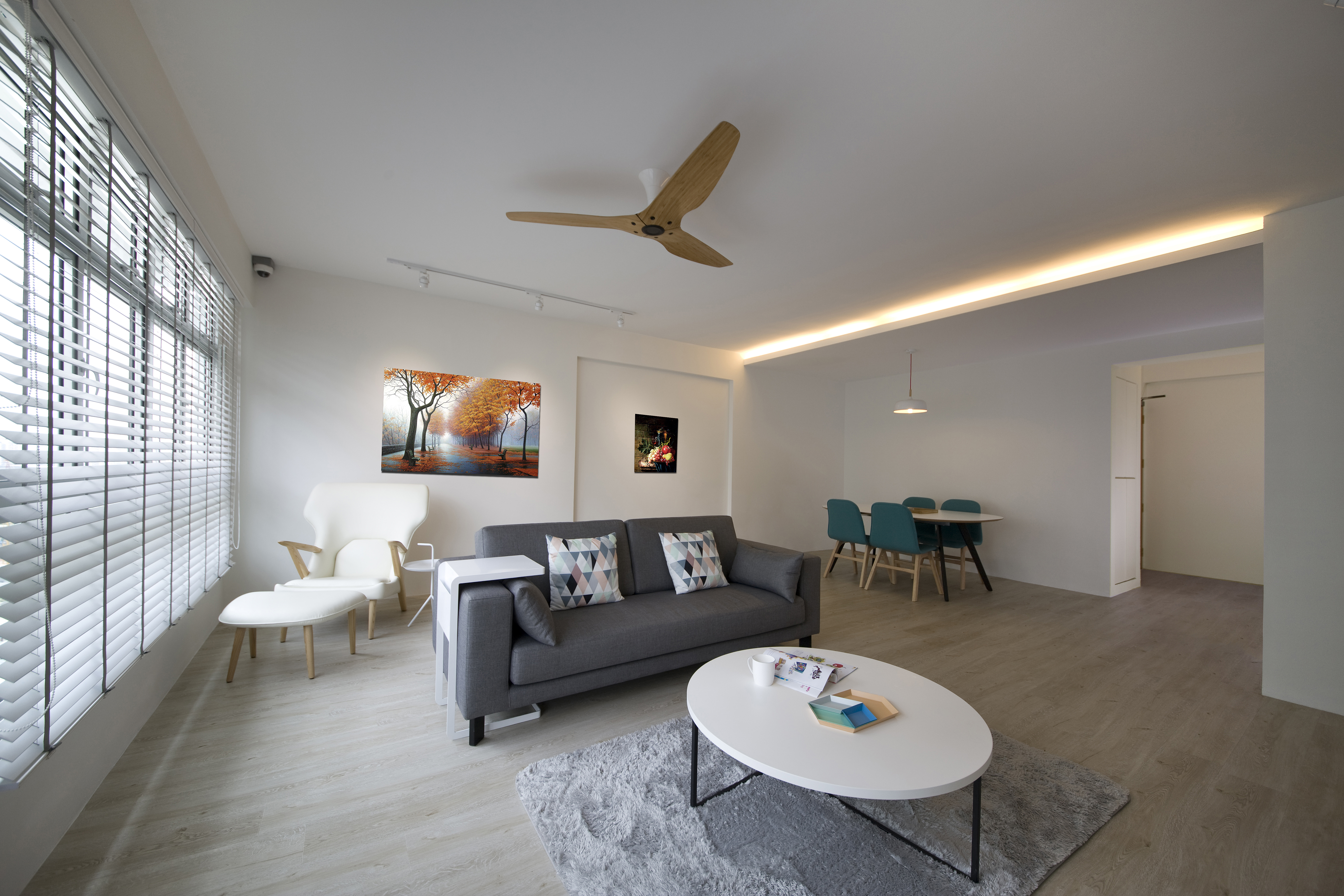 With the same idea that white clothes makes you look seemingly wider, having white walls in your home makes your house looks sizably bigger!
Elevated Space

One of the ways to make your living room seem bigger is through elevation. When your flooring is split into two parts and connected by a small stairway, it creates the illusion of a wider space area. (Then again, landed properties = plenty of space. So you can't NOT have a spacious living area.)
Modern Fusion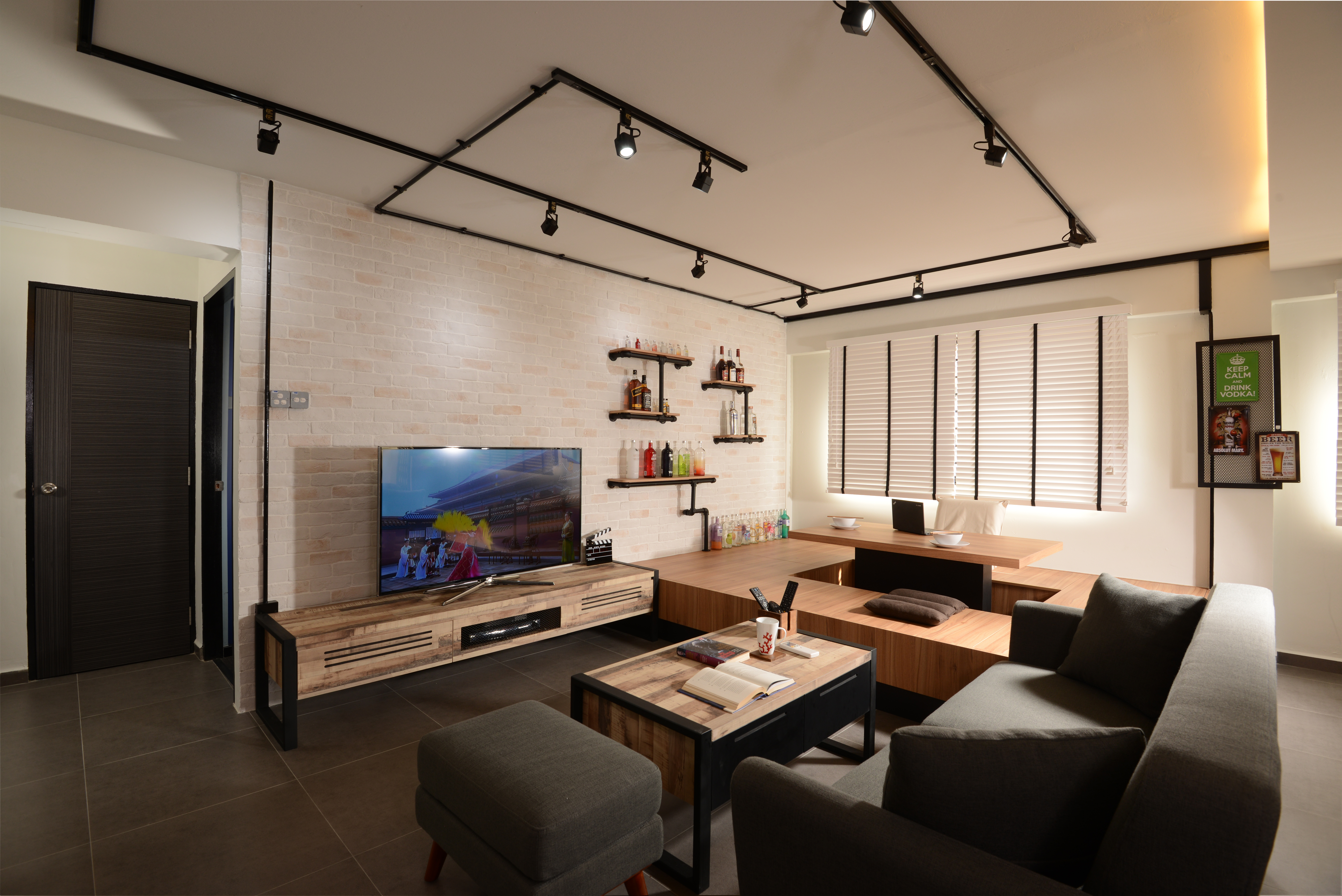 Here's another way to be creative and unique when you are dividing the space in your living room. If you're a big fan of the Japan and it's lifestyle(like me) and you wish to commit a part of your living room to a sitting area like the Japanese, this living room décor is one to commit to memory.
Defining Spaces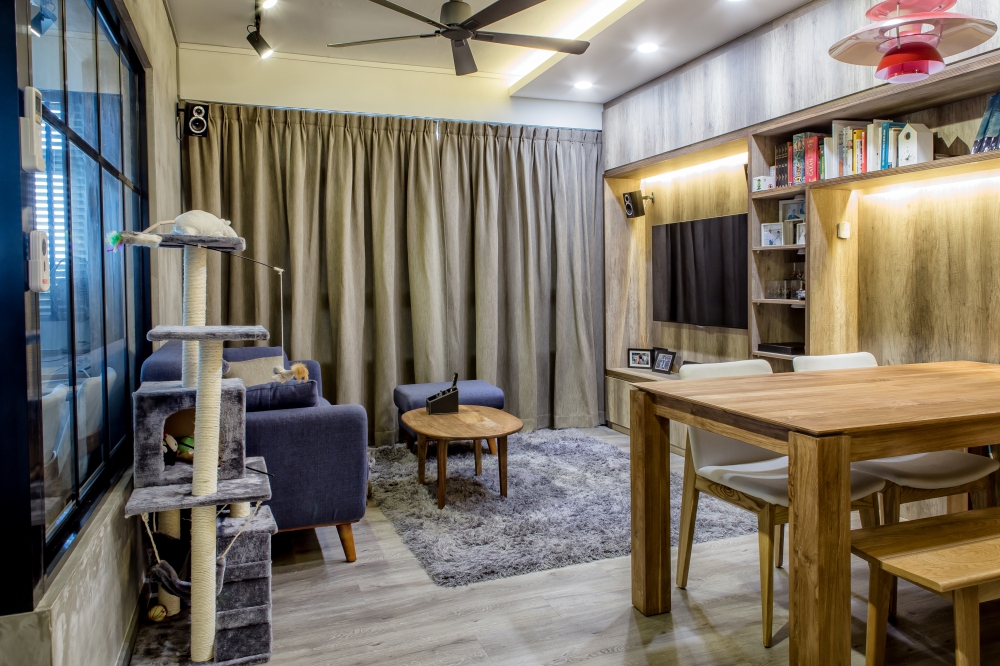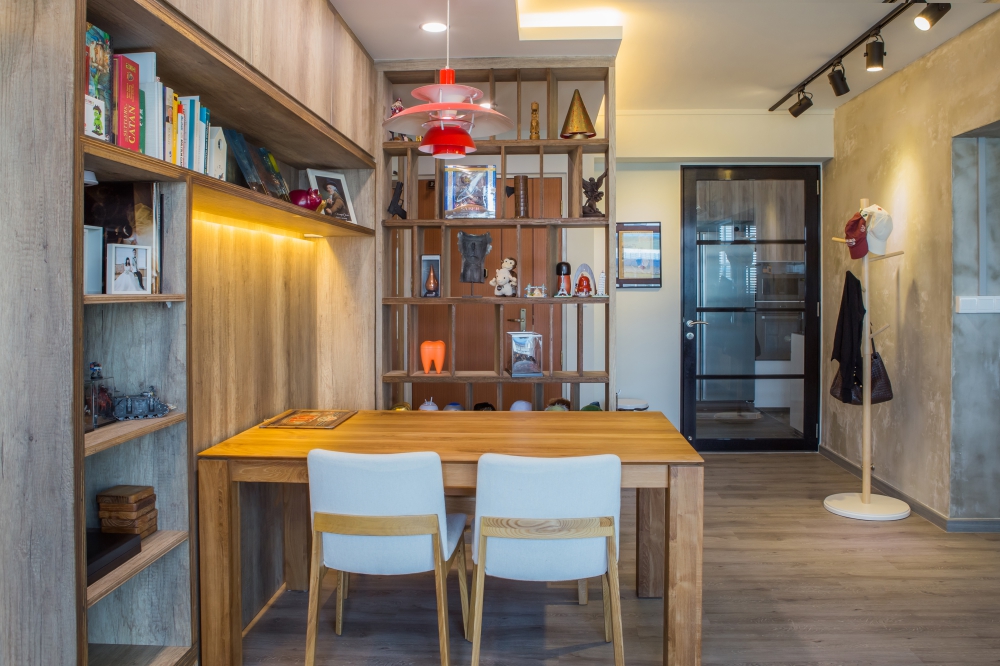 Small homes doesn't mean the space has to look cluttered. With the right design elements and placement of furniture, it can look spacious just like this particular home. The living area though small, looks rather spacious.
(HDB)
Modern Loft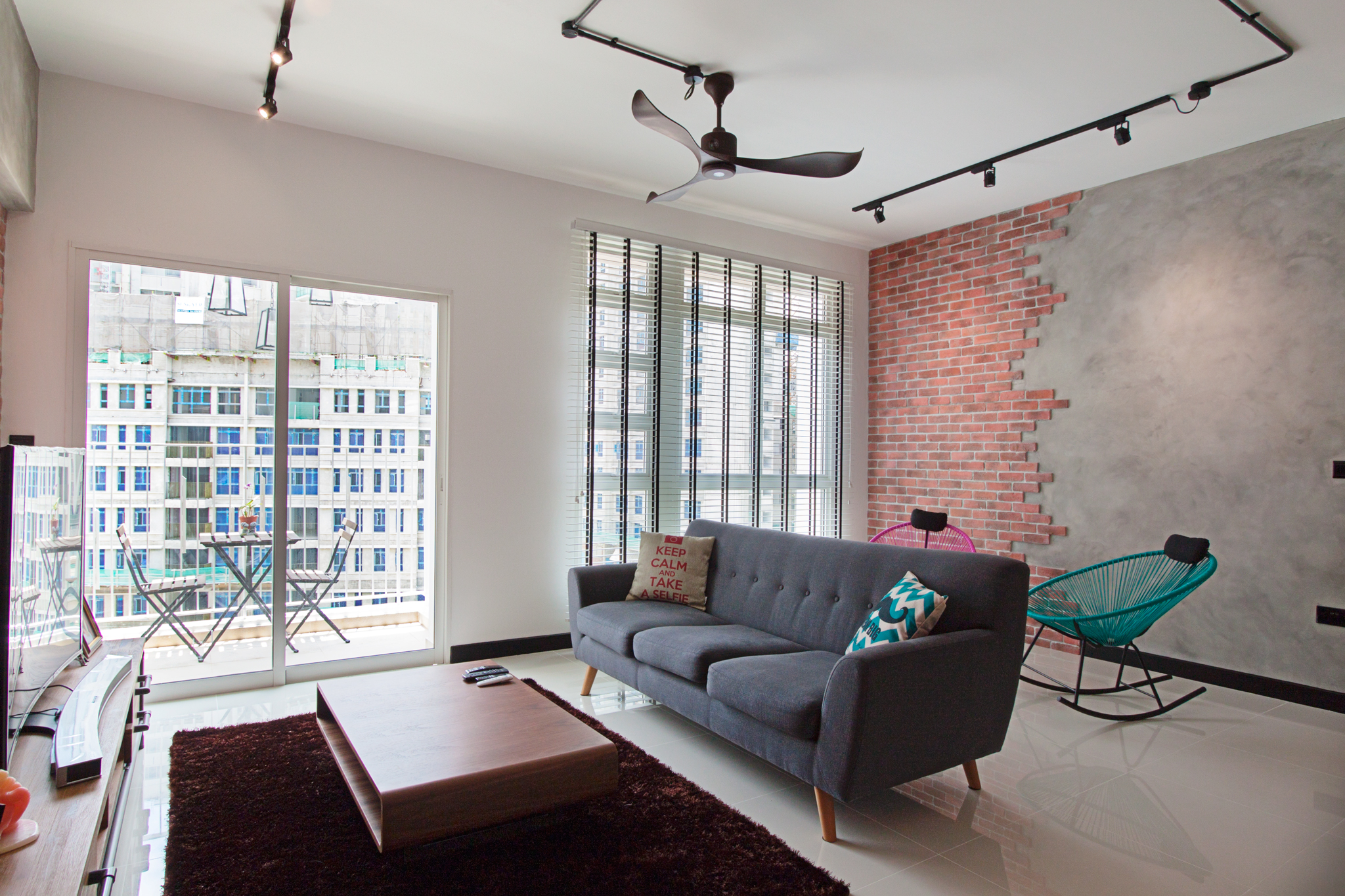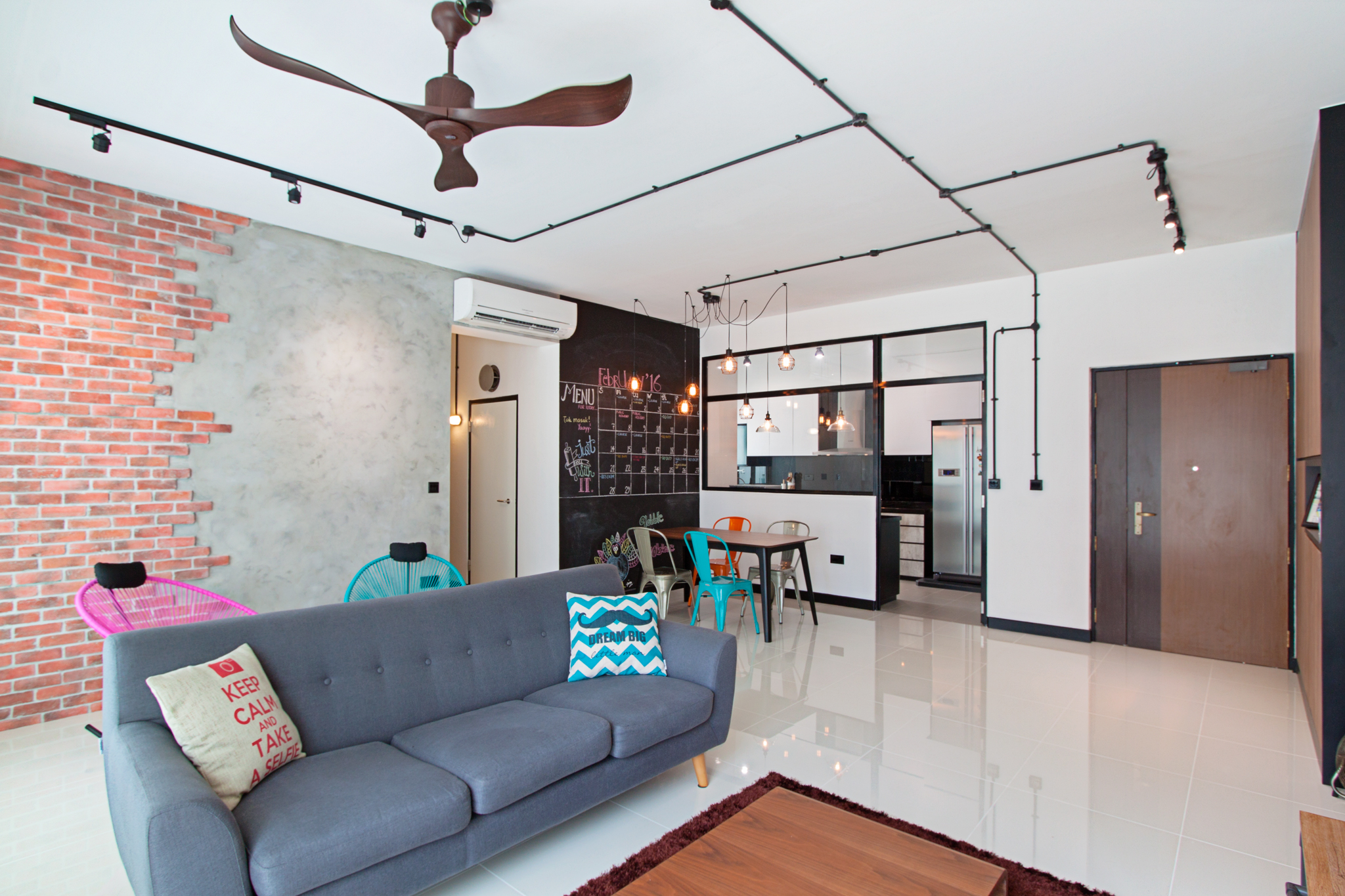 Half brick walls and white floorings create a spacious feel to this home. Having high ceilings and black pipes along the walls and ceilings are elements that make this modern loft home in sync with the latest trends loved by millennials.
669B Waterway Ridges
(HDB)
Living rooms are one of the important aspects of your home as it is the space that you'd walk into first when you enter your home. It is essential to create a living space that is inviting and warm to welcome you and your house guests into your humble abode. Take the time to think about how you want to create this space to be best suited for your lifestyle and personality!

Renovating your home is a daunting task at hand and finding the right vendor may be rather challenging. So, let us help you by telling us your requirements and wait for quotations from up to 4 trustworthy vendors!