Articles
---
Home renovations take know-how and inspiration. Here you'll find information on the best materials and great advice from the leaders in the field. It's everything you need for a successful remodel.
5 Ways To Mix Wooden Elements With Other Textures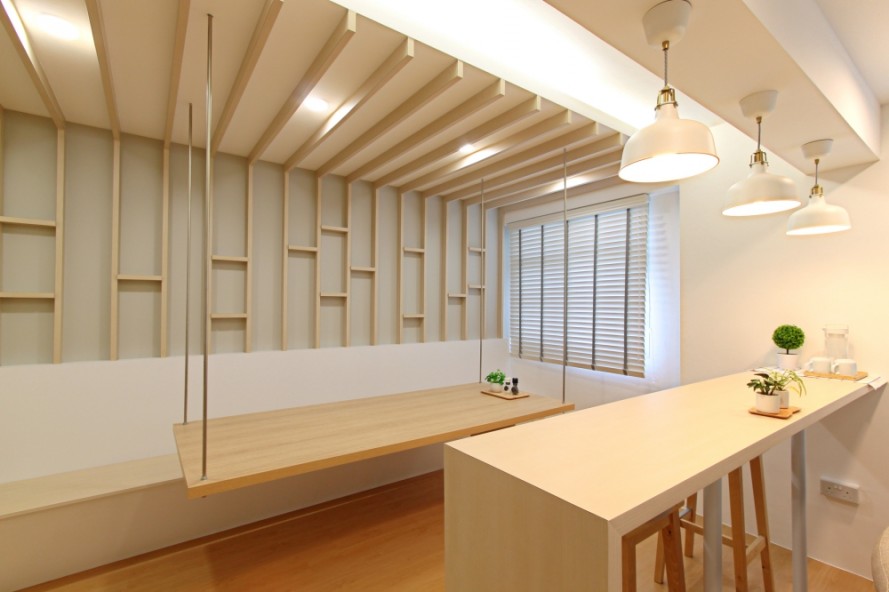 Date Posted: August, 22 2016, Posted By: Deya Banerjee
Categories:
Ideas & Inspiration
---
We all have at least one wooden element in our house, whether it is a piece of furniture or the floor itself. Wood is a great way to add some warmth to your home. Use these ideas to incorporate wooden elements with other textures to create interest and depth to the house.
1.
Tiles

This little indoor patio-like area looks like it's an independent space while being a part of the room. This separate yet cohesive effect is achieved by using tiled flooring for this area as compared to the wooden flooring in the rest of the room. It might seem a little odd to suddenly change the flooring of a room but this method is great when you want to create a visual distinction between the various parts of the room.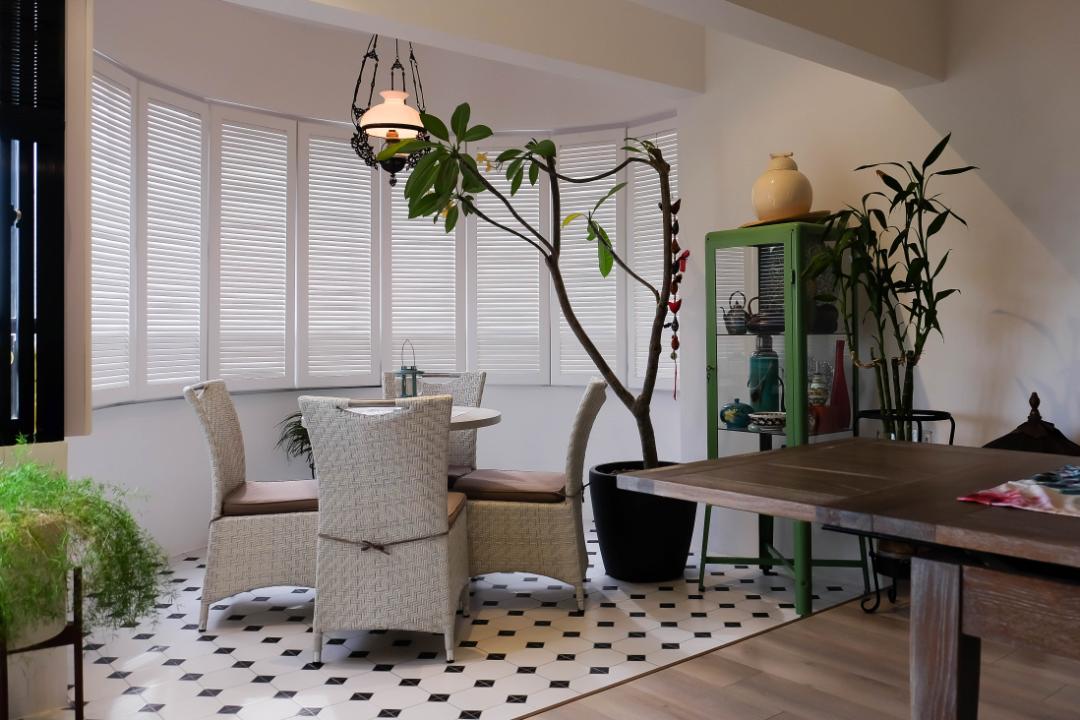 Neptune Court
S$ 85,000
(Condominium)
2.
Rug

A good way to balance out wooden flooring and a table not made of wood is by using a rug as an intermediary. Similarly, if the wood floor has a high shine and the table does not, it can look a little jarring. The idea is that the rug should match both table and floor, while keeping the two elements separate from each other.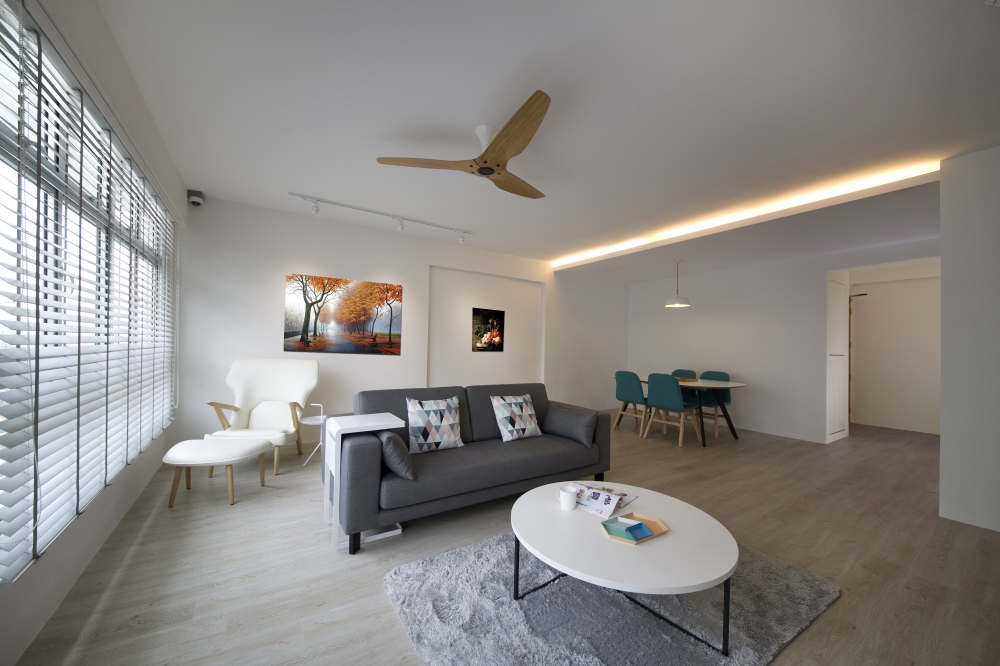 440 Fernvale Link
S$ 40,000
(HDB)
3.
Shiny & Raw

A mix of shiny industrial finishes with raw country finishes creates a pleasing balance that is the epitome of modern rustic. Create your own type of mood by experimenting with different finishes to match your wooden finish.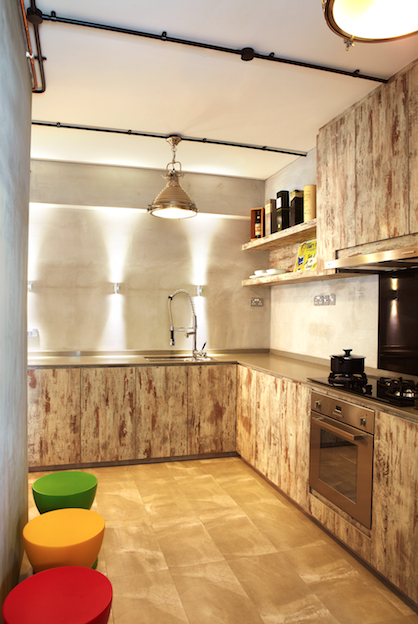 266B Punggol Way
S$ 35,000
(HDB)
4.
When In Doubt, Go White

If your room is full of different wooden fixtures, white is the calming, magical influence that binds them all together. In case you have wooden fixtures of various shades and finishes, white will help distract from the differences and create a cohesive look that is soothing to the eyes as well.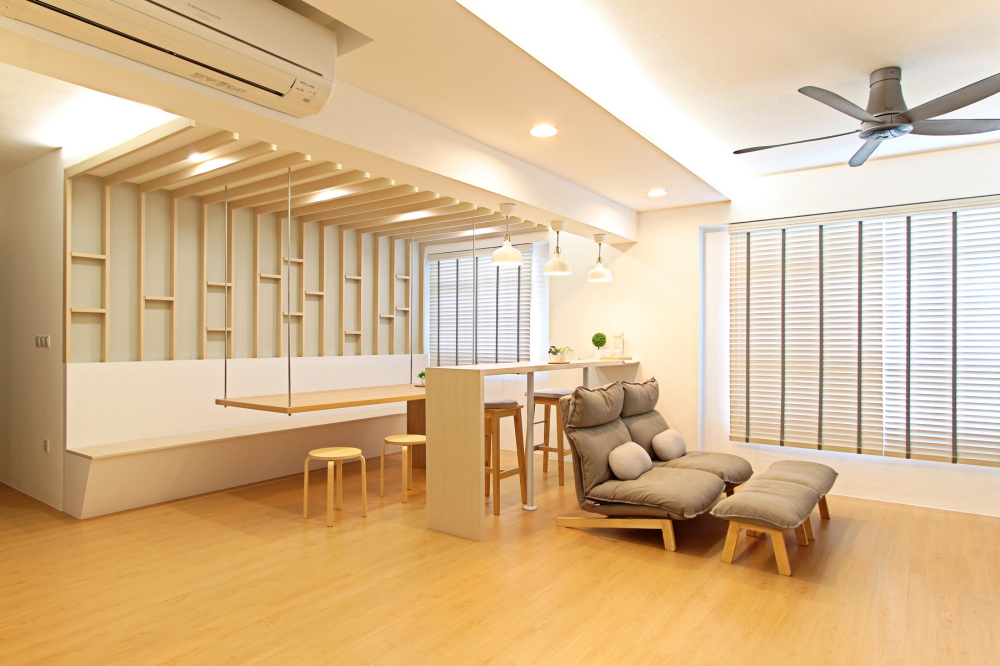 376A Hougang Dewcourt
S$ 39,000
(HDB)
5.
Mix Painted & Natural Finishes

Create interest and depth to a room by mixing a natural and a painted finish to the furniture. Having some parts of the wooden furniture painted and some raw turns the room into a rustic chic type of space, or you can use the effect to create a French farmhouse-style feel.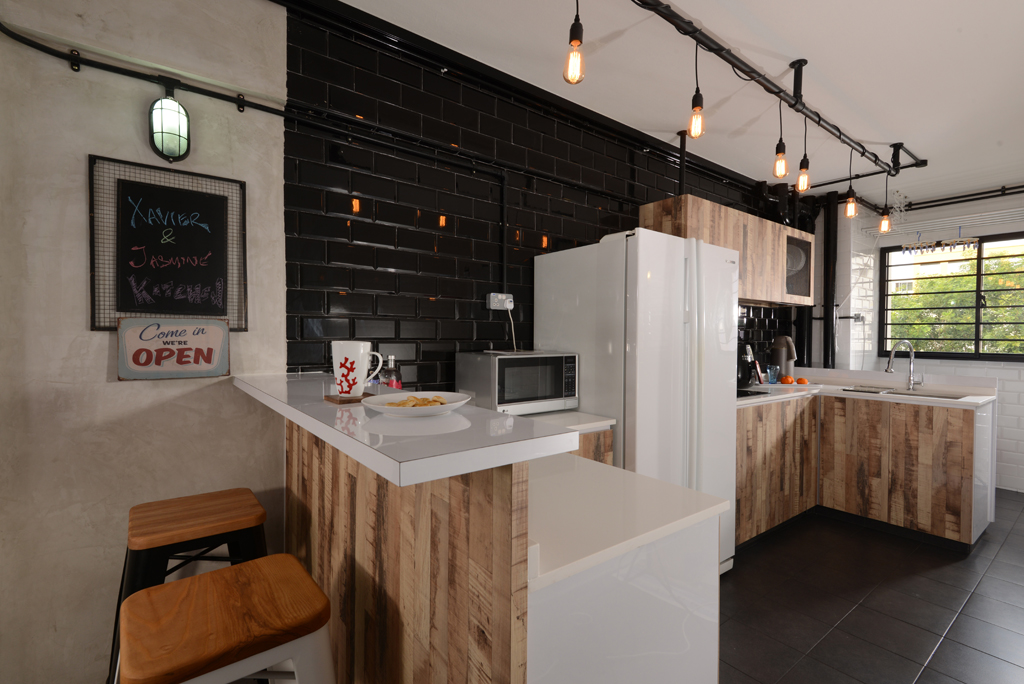 875 Yishun St 81
S$ 45,000
(HDB)
Using wood can be tricky since there are soo many types with soo many different finishes. However, it produces the best results when done right.

Renovating your home is a daunting task at hand and finding the right vendor may be rather challenging. So, let us help you by telling us your requirements and wait for quotations from up to 4 trustworthy vendors!