Articles
---
Home renovations take know-how and inspiration. Here you'll find information on the best materials and great advice from the leaders in the field. It's everything you need for a successful remodel.
10 Interesting Wall Decorations To Fill Your Home's Empty Walls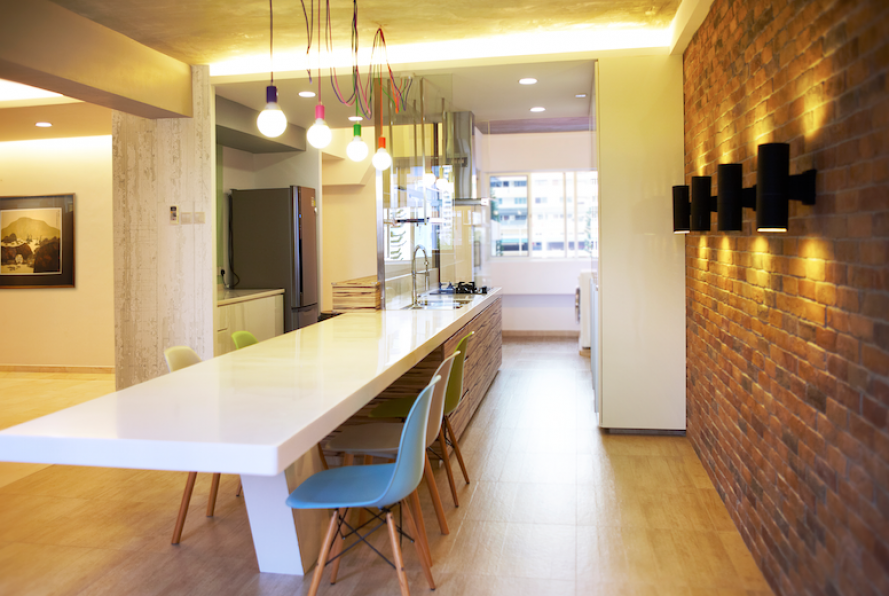 Date Posted: August, 12 2016, Posted By: Dian Melissa
Categories:
Ideas & Inspiration
---
The biggest perk that comes with designing your own house is that the visions you've had for the home of your dreams over the years can finally become reality, so empty walls just won't do. For various options of wall decorations you may consider to give the walls of your home an extra boost, keep reading!
1. Pulse Of The City

Why not fill up a wall with stunning wallpaper, like a picture of a city landscape or skyline? It'll refresh the look of the room and add a trendy touch. The key is not to overdo it, though, so leave it on one side of the room.
11 Leedon Heights
(Condo)
Price: $28,000
2. Chic Knick-Knack Display


Shelves placed in different points of a wall, as well as added decorations like plants or bottles, can instantly brighten up your home and also maximizes space when displaying your preferred decorative items.
Block 871C Tampines St 86
(HDB)
Price: $32,000
Block 875 Yishun sT 81
(HDB)
Price: $45,000
3. Urban Industrial


The industrial-chic style is all about rough surfaces, rustic furniture, and exposed pipes. If that raw, unfinished look appeals to you, go for something like this. The elements are rather simple, but it makes a statement.
Block 310A Waterway Terrace 2
(HDB)
Price: $35,000
Click
here
to view this project.
4. Lighting Up Your Life


Lights don't always have to be hung from ceilings or placed on tables – do something special and mount them on your wall instead! It gives off museum-like vibes with a hint of charm.
Block 273 Choa Chu Kang Ave 2
(HDB)
Price: $45,000
Block 310A Waterway Terrace 2
(HDB)
Price: $35,000
5. Creative Freedom


Can't think of any item decor ideas? There's one feasible solution: decorate it all yourself! Convert your wall into a giant chalkboard that you can personalise to your heart's content and remove whenever you want to.
Block 669B Waterway Ridges
(HDB)
Price: $32,000
6. Themed Frames

Even a simple picture hung on the wall can greatly impact the look of your home. Choose textured designs that match the colour scheme, or something light-hearted and quirky to suit the theme of your space.
Block 871C Tampines St 86
(HDB)
Price: $32,000
Block 669A Waterway Ridges
(HDB)
Price: $39,000
7. Traditional Elegance

For something that's more reminiscent of years past, go full-on vintage with antique wallpaper, frames, and paintings. History aficionados will be able to appreciate the theme that is likened to the renaissance period.
641C Punggol Drive
(Apartment)
Price: $25,000
The possibilities are endless and you're in charge, so be bold and try out different wall decors throughout your house!


Renovating your home is a daunting task at hand and finding the right vendor may be rather challenging. So, let us help you by telling us your requirements and wait for quotations from up to 4 trustworthy vendors!