Articles
---
Home renovations take know-how and inspiration. Here you'll find information on the best materials and great advice from the leaders in the field. It's everything you need for a successful remodel.
7 Elements Of Scandinavian Design That Add Style To Your Home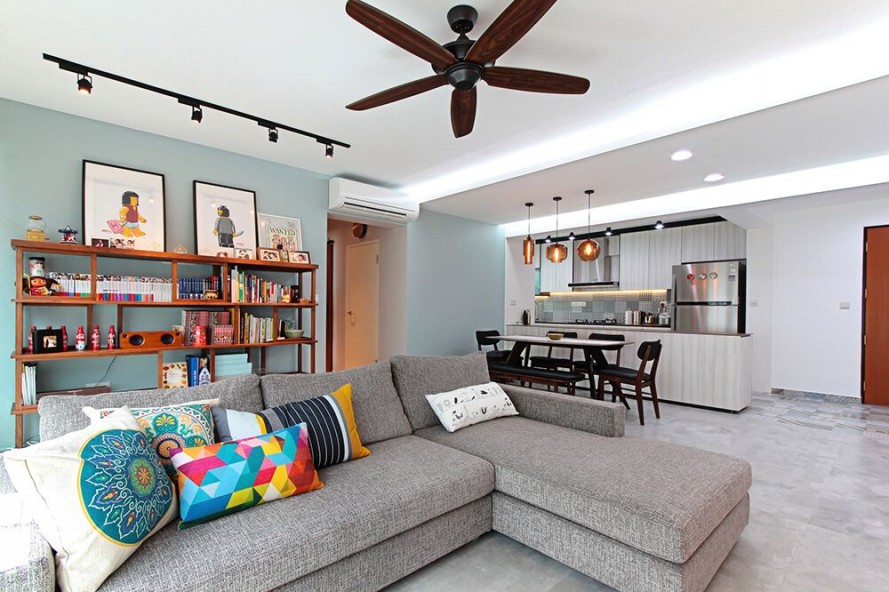 Date Posted: August, 29 2016, Posted By: Dian Melissa
Categories:
Ideas & Inspiration
---
Simple, minimalistic and functional, Scandinavian (also known as Nordic) design is in trend now due to its usage of rustic elements, focus on natural light, and its correlation to modern design. Here are some ways you can apply elements from this eclectic design movement to your home.
1. Neutral Colours

Calm and muted colours like white, cream, grey, and light browns are a trademark of Scandinavian design. White is the perfect neutral shade as it pairs well with most decor pieces. Wooden furniture pieces with a natural finish are also welcome additions to a living room.
676D Punggol Drive
Price: $35,000
(Apartment)
2. Functional Decor

Nordic-style kitchens have simple but practical decor. It serves as a functional area with ample storage space, and wooden floors are a transitional feature that complements the timeless black and white theme.
308B Punggol Walk
Price: $25,000
(HDB)
3. Textures & Patterns

Interesting geometric prints and patterns are another element of Scandinavian design. Add some excitement to a plain couch by placing plush cushions that create a powerful contrast. Substituting regular tiles with patterned ones can also help to break the monotony.
663B Waterway Sunbeam
(HDB)
Price: $35,000
4. Bright Light

Natural light is magnified through simple window treatments. The "fresh air" aesthetic makes each room brighter and gives the illusion that the home is more spacious. Light shades are the most popular choices when it comes to flooring and is usually uniform throughout the house.
440 Fernvale Link
(HDB)
Price: $40,000
5. Wooden Furnishings

Scandinavian design emphasizes on natural earthy tones, which is why there is a highly prominent use of wood, whether on the walls or through the pieces of furniture. Light fixtures are kept simple and little splashes of colour are included in the design to spruce up the home.
670B Waterway Ridges
Price: $29,000
(HDB)
6. Touch of Nature

Tranquility and charming vibes from the bathroom is balanced out by a bold decorative element, which can be seen in the wallpaper of the bath area. Nature is an important feature of Nordic design, therefore the ornamented floral frames along the hallway are a lovely touch (also a good alternative if you can't take care of an actual plant!).
488 Choa Chu Kang Ave 5
(HDB)
Price: $40,000
7. Simple Charm

The white palette contributes to the clean and modern look that is typical of a Scandinavian home, making an "industrial chic" design suitable to reflect these influences. Functionality is achieved through shelving and the pops of colour add charm to the style.
Yishun Avenue 1
Price: $38,000
(Apartment)
There's a reason why Scandinavian design is massively popular among homeowners – it's a no-fuss design that ticks all the boxes of style and functionality. Have we inspired you to adopt this design?


Renovating your home is a daunting task at hand and finding the right vendor may be rather challenging. So, let us help you by telling us your requirements and wait for quotations from up to 4 trustworthy vendors!