Articles
---
Home renovations take know-how and inspiration. Here you'll find information on the best materials and great advice from the leaders in the field. It's everything you need for a successful remodel.
7 Living Room Designs That Are Modern & Stylish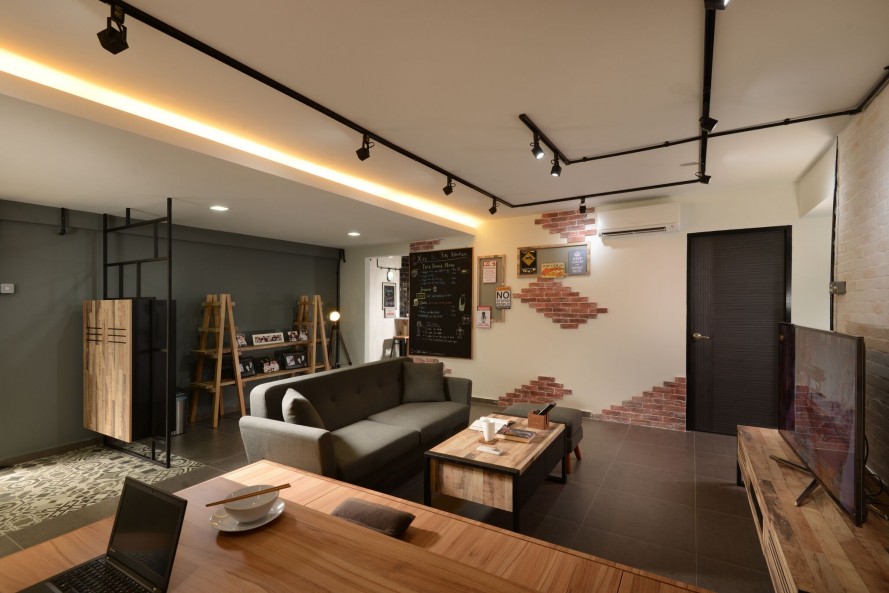 Date Posted: August, 17 2016, Posted By: Dian Melissa
Categories:
Ideas & Inspiration
---
The living room sets the tone for the entire house as it's usually the first room you see when you step inside. Whether your preference lies in a plain theme with basic colours or something much more flashy, there are all sorts of ways to style the room. Keep on reading and be inspired by this collection of trendy living room designs.
1. Old-Fashioned With A Chic Twist

From the unique plush cushions, to the colour-block decor pieces, this living room simply exudes retro vibes, but with a contemporary twist.
133 Simei Street
Price: $28,000
(Apartment)
2. Striking Colour For A Better Mood

For a living room that's as bright as your personality, go all out with overhead lights, white walls and a couch with a loud colour.
Yishun Avenue 1
Price: $38,000
(Apartment)
4. Modest And Homely

Simple but practical, this living room is comprised of light colours that make it feel spacious and airy, perfect for relaxation.
676D Punggol Drive
Price: $35,000
(Apartment)
5. A Touch Of International Influence

There's no harm in keeping it safe with traditional colours. Incorporate some inspiration from other countries, like the low table that is perfect for a Japanese setting.
875 Yishun Street 81
Price: $45,000
(HDB)
6. Make The Most Of Your Space

Having more space doesn't equate to needing to do too much to it; keep it mellow with a select few furniture pieces that will do the job just fine.
669B Waterway Ridges
Price: $32,000
(HDB)
7. Cosy And Casual

Kick back on the leather couch and be a couch potato. The white shade of the walls and couch is balanced out by the darker and warmer browns on the other side, contributing to an air of comfort in the room.
Incorporate these ideas into your home – after all, a great living room is not only eye-catching, but also comfortable enough that you can unwind and entertain (yourself or your guests).


Renovating your home is a daunting task at hand and finding the right vendor may be rather challenging. So, let us help you by telling us your requirements and wait for quotations from up to 4 trustworthy vendors!