Articles
---
Home renovations take know-how and inspiration. Here you'll find information on the best materials and great advice from the leaders in the field. It's everything you need for a successful remodel.
How To Achieve An Industrial Style For Your Home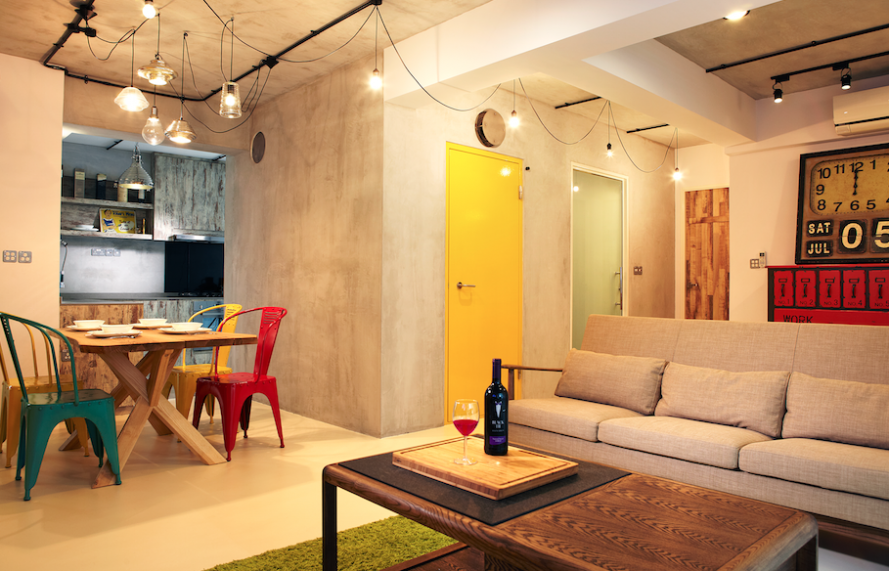 Date Posted: August, 22 2016, Posted By: Guo Hui Qing
Categories:
Ideas & Inspiration
---
Industrial style homes have a lack of pretension and brings us warmth. Its visual appeals that lie within pragmatic surfaces and reclaimed objects bring industrial themes to another level. Here are a few ways on how you can achieve it.
1. Lighting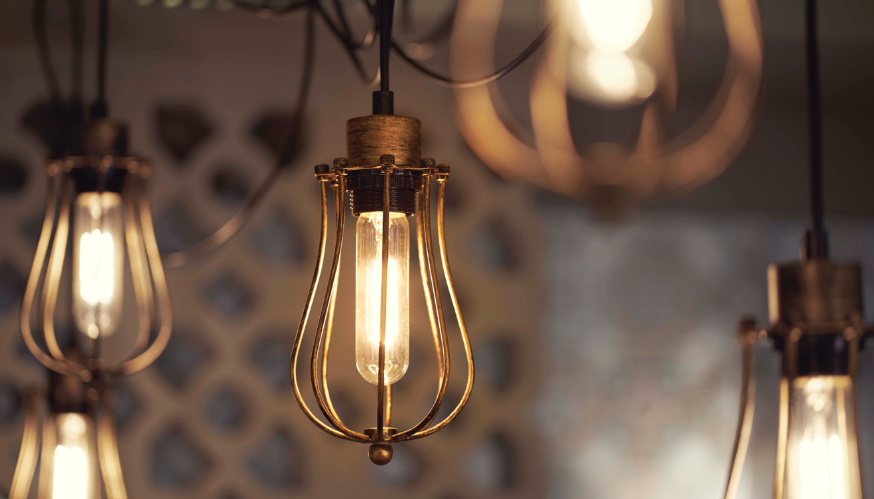 Filament lighting that uses Edison-style bulbs are essentials that you can't miss. You can also use LED bulbs with casings that resemble an Edison bulb. This gives an additional flair to the deconstructed design of an industrial style home.
310A Waterway Terrace
Price: $35,000
HDB
2. Flooring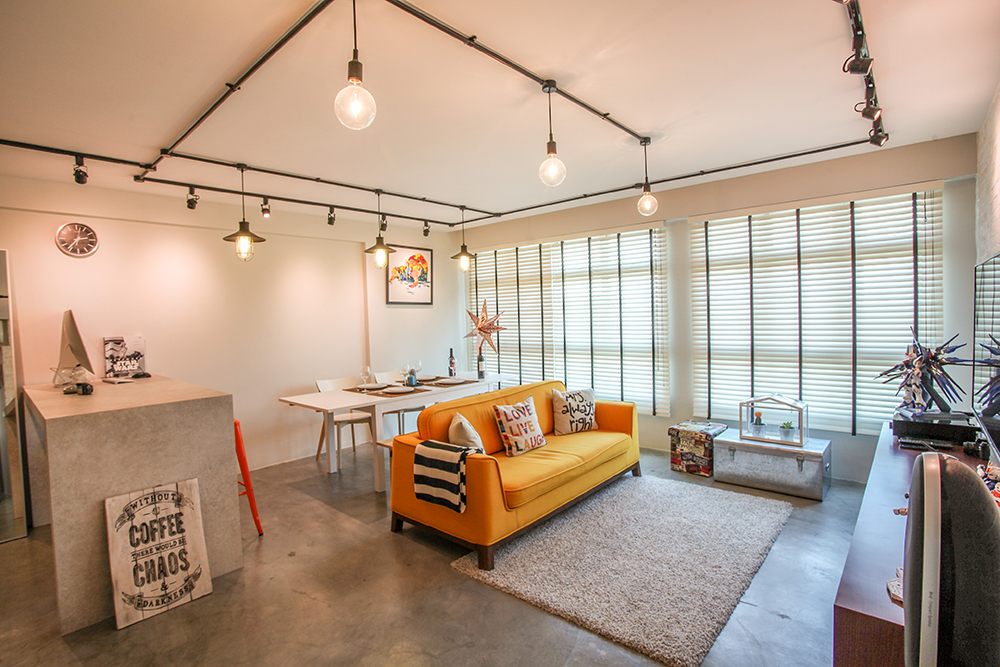 Concrete flooring accentuates the rustic appeal of industrial styles. Honed or polished, it projects industrial chic vibes that not a lot of materials can attain.
Yishun Avenue 1
Price: $38,000
Apartment
3. Walls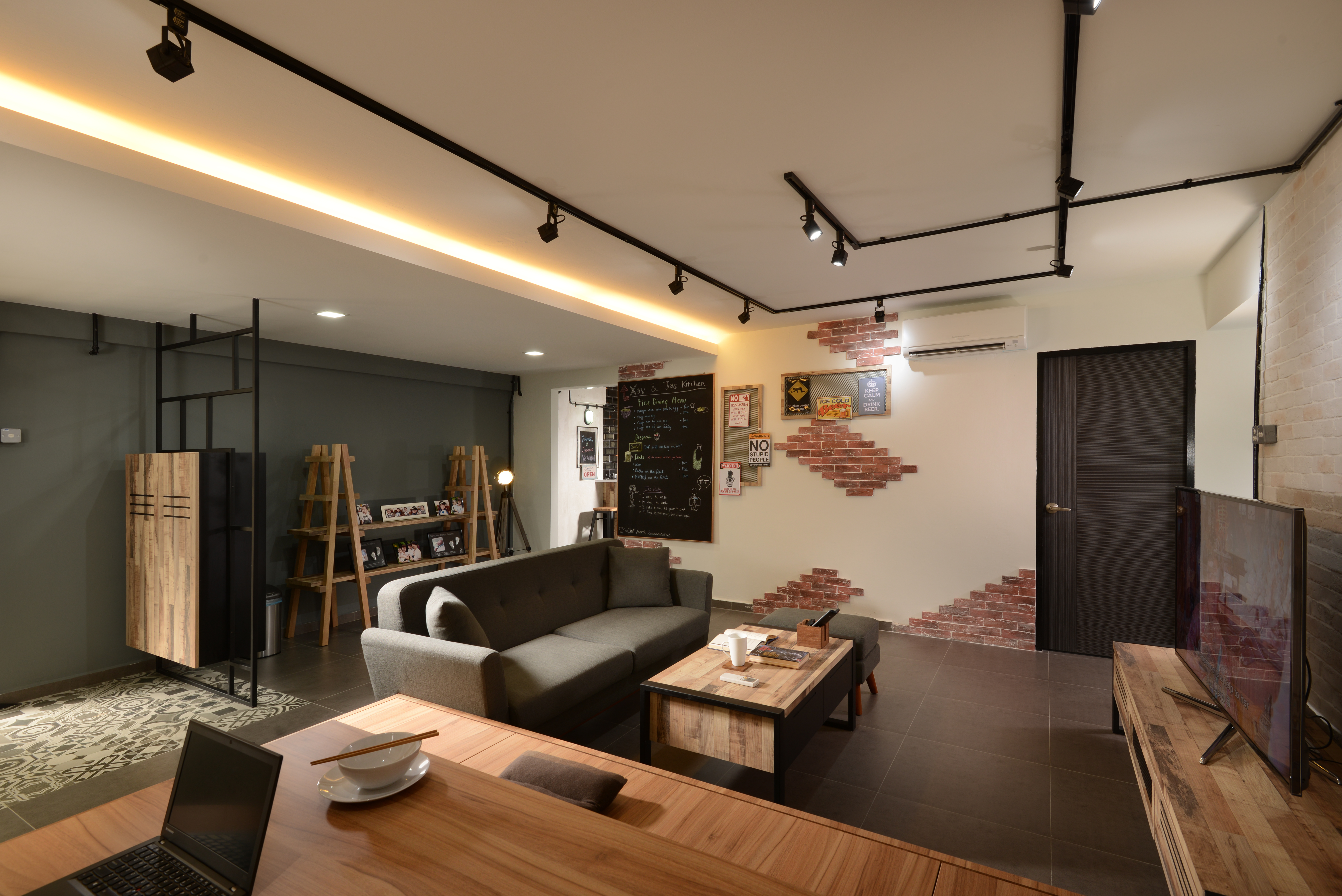 Exposed brick walls are quintessential; they bring out the rustic charms of the industrialised environment. It doesn't have to be a whole wall of bricks; it can also be scattered around like the one in this home, if you are going for a modern-industrial theme.
875 Yishun St 81
Price: $38,000
HDB
4. Metals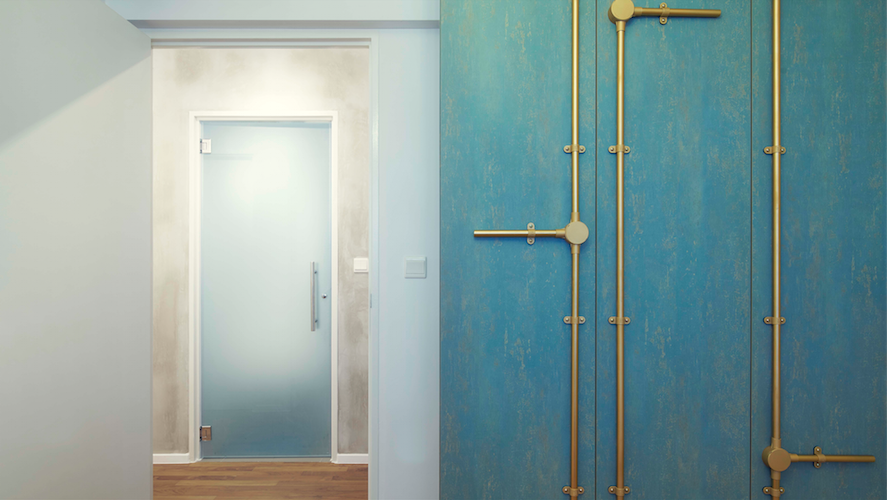 It's not always about the shine and sparkle; choose metals that are cold with a matte finish. This will complement your concrete floors and exposed brick walls.
310A Waterway Terrace
Price: $35,000
HDB
5. Exposed Mechanics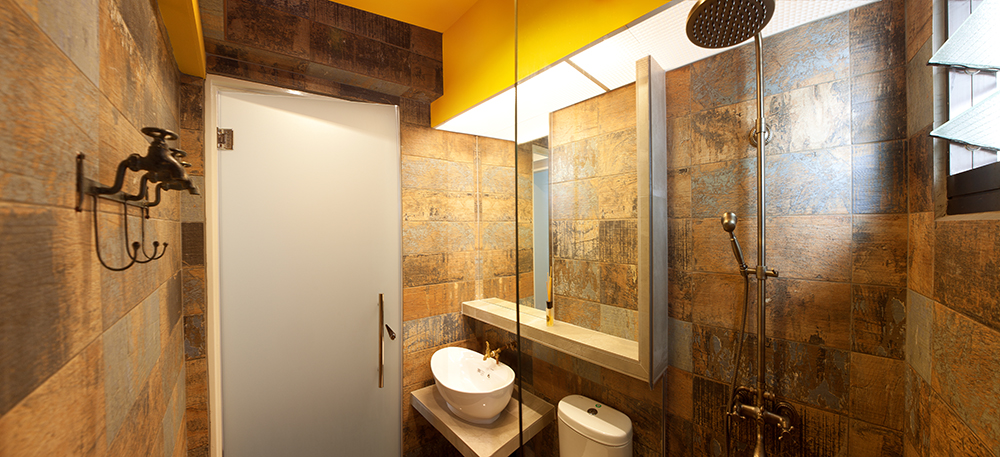 The mechanics behind your industrial furniture shouldn't be left to imagination. Their mechanical workings are an enhancement to the theme and are usually left exposed, giving a boost to the raw setting.
266B Punggol Way
Price: $35,000
HDB