Articles
---
Home renovations take know-how and inspiration. Here you'll find information on the best materials and great advice from the leaders in the field. It's everything you need for a successful remodel.
Different Types Of Bedrooms To Suit Your Needs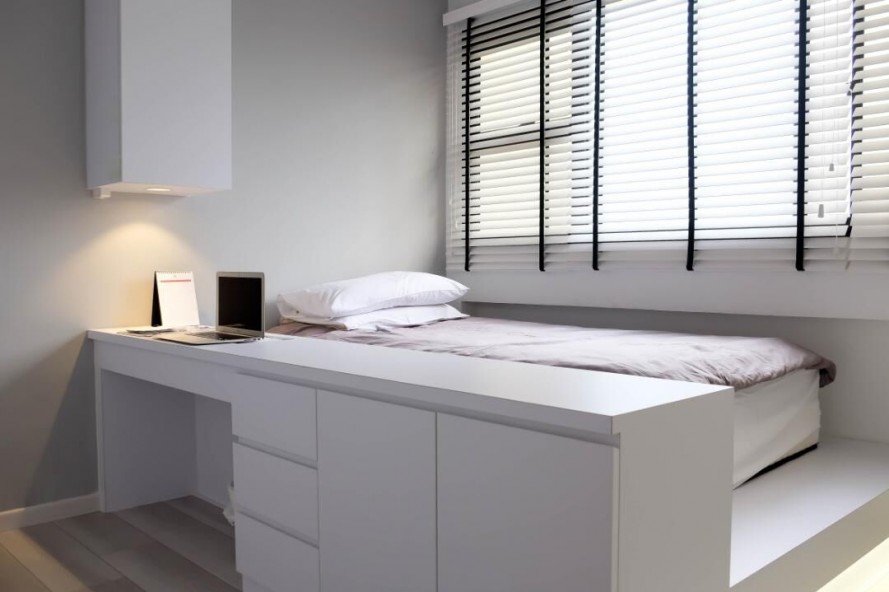 Date Posted: August, 31 2016, Posted By: Dian Melissa
Categories:
Ideas & Inspiration
---
A bedroom can be a place of refuge after a busy day, a cozy place for some me-time, or just an area for you to get some shut-eye. Whatever it is, you'll surely have some requirements for your room. Here are various kinds of bedrooms that may suit your personal taste.
1. For Those Who Love Having Breakfast In Bed

Now you'll have even more of a reason to love your bedroom; an overbed table will allow you to do all sorts of things without dirtying your sheets.
11 Leedon Heights
(Condo)
Price: $28,000

Whether you're having a meal, browsing on your laptop, or completing a last-minute assignment, it's a lifesaver.
250 Pasir Ris Street 21
Price: $70,000
(HDB)
2. For Those Who Sleep With Someone Else

Share your room with another person? Pull-out beds are a clever, space-saving choice for a smaller room (it might not be as uncomfortable if you're a tall person, of course).
Upper Changi
(Apartment)
Price: $60,000
Click here to view this project.


For a bigger room, single beds next to each other are the way to go. Sharing a room means there is less privacy, but through this sleeping arrangement, it can feel less suffocating.
671B Edgefield Plains
(Apartment)
Price: $50,000
Click here to view this project.
3. For The Little Ones

For a child's bedroom, the possibilities are endless! Play with colours by going for loud and bright shades for the walls and furniture that reflects the happiness and liveliness that comes with childlike innocence.
Parc Oasis, 35 Jurong East Ave 1
(Condo)
Price: $85,000

With splashes of red and a bedsheet to match, the child can comfortably watch television or do their homework in this room.
Bedok North
(Apartment)
Price: $32,000
Click here to view this project.
4. For The Workaholics

For those who constantly burn the midnight oil, a work space next to your bed is a functional option.
Block 485 Segar Road
(HDB)
Price: $50,000

You'll be able to get your tasks done with privacy and without bothering your housemates. But beware, you may not be able to resist the temptation of the bed that's calling out to you...
Neptune Court
Price: $85,000
(Condo)
5. For Those Who Have Extra Space

If you have space to spare in your bedroom and don't know what to do with it, why not add something practical? A bright rocking chair adds colour to your room and can be occupied whenever you want to read before bed or just to rest your eyes.
266B Punggol Way
Price: $35,000
(HDB)

Install an open wardrobe next to your bed, it's convenient and saves you the hassle of opening and closing wardrobe doors. You no longer have an excuse for leaving your clothes strewn all over the room!
875 Yishun Street 81
Price: $45,000
(HDB)
A bedroom is usually the place you spend the most time in while at home – what will you do to make it work for you?


Renovating your home is a daunting task at hand and finding the right vendor may be rather challenging. So, let us help you by telling us your requirements and wait for quotations from up to 4 trustworthy vendors!