Articles
---
Home renovations take know-how and inspiration. Here you'll find information on the best materials and great advice from the leaders in the field. It's everything you need for a successful remodel.
10 Ways To Inject Personality Into Your Home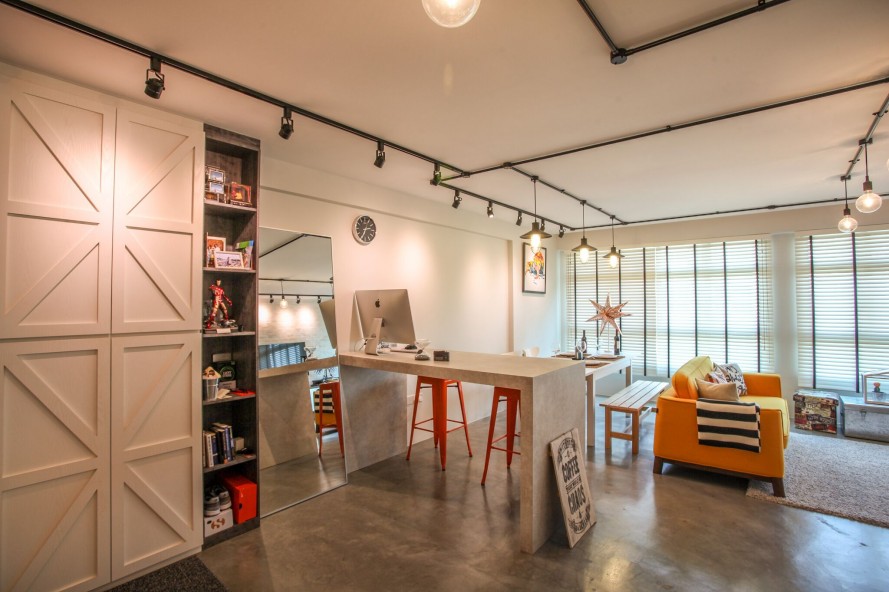 Date Posted: August, 18 2016, Posted By: Dian Melissa
Categories:
Ideas & Inspiration
---
A person's home is usually a reflection of themselves; you are able to tell a lot about someone from the furniture in their house as well as the decor and items that are placed around the space. Here are some ways you can incorporate your personality into your designs. After all, where else can you be yourself if not at home?
1. For The Eccentric Ones

Embrace your quirkiness with unorthodox retro designs that make your home stand out. It's a good opportunity to play around with textures and colours!
133 Simei Street
Price: $28,000
(Apartment)
2. For Those Who Love Entertaining Guests

Do you thrive in social situations and always invite people into your home? Large spaces and a bar counter make it a perfect setting for a house party.
27 Lentor Terrace
Price: $250,000
(Landed House)
3. For The Music Lovers

The musically-inclined folks will likely think highly of this design. Dedicate a corner to your instrument, and to take it up a notch, get a wall decoration to suit the theme.
488 Chua Chu Kang Avenue 5
(HDB)
Price: $40,000
4. For The Workaholics

Industrial chic at its finest, your home can double as a workshop through including rustic elements, grey and white colours, and exposed lighting.
Yishun Avenue 1
Price: $38,000
(Apartment)
5. For The Tree Huggers

A bit of greenery can do wonders for a home. It can make the interior look brighter, naturally purify the air and are simple to maintain.
Carlsbrook Grove
Price: $250,000
(Landed House)
6. For The Simpletons

For those who would prefer not to be too over-the-top with design, keep it modest and unpretentious with traditional colours.
9 Joo Seng Green
Price: $45,000
(HDB)
7. For The Bold (And The Beautiful)

Pick bold hues to match your colourful personality! From the living room to the bedroom, gradients of vivid colour give the house much more vibrancy.
266B Punggol Way
Price: $35,000
(HDB)
8. For The Old Souls


Transport yourself back to the past with a historic design. Vintage furniture and classical wall decor will bring you long-lasting fulfillment that you crave.
641C Punggol Drive
(Apartment)
Price: $25,000
9. For Those Who Love Their Collectibles


Proud of all the items you've painstakingly sourced for over the years? Then you'll definitely want to show them off. Huge shelves will do the trick.
Block 519D Tampines Central 8
(HDB)
Price: $35,000
10. For Those Who Appreciate Comfort


If you value comfort over all else, go for large plush sofas and beds. Just one drawback, though: it'll probably make it ten times more difficult to get up in the morning.
Holland Grove
(Landed House)
Price: $60,000
Quirky? Traditionalist? Sociable? There are lots of ways to style your home and make it a true representation of your personality.


Renovating your home is a daunting task at hand and finding the right vendor may be rather challenging. So, let us help you by telling us your requirements and wait for quotations from up to 4 trustworthy vendors!