Articles
---
Home renovations take know-how and inspiration. Here you'll find information on the best materials and great advice from the leaders in the field. It's everything you need for a successful remodel.
6 Clever Ways To Declutter Your Bathroom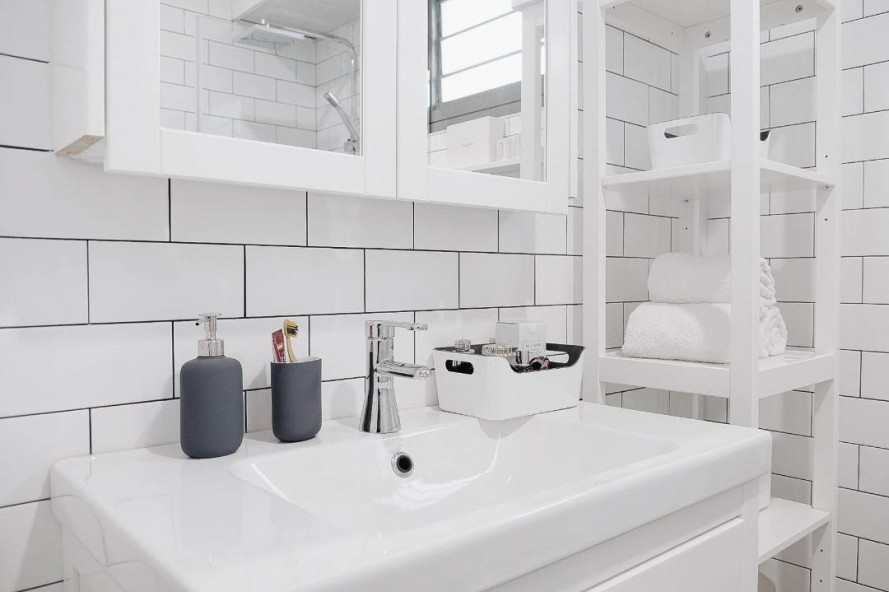 Date Posted: August, 16 2016, Posted By: Clarisse Sim
Categories:
Guide
---
Interested in having a Pinterest-worthy bathroom? The first step in doing so is to pack up and clear out your cluttered bathroom! Start categorising your things and throwing away unwanted/used trash.
You'll want to start organising your bathroom after seeing these quick and easy tips on how to organize your stuffs.
Here's how:
1. Dividers
The art of conquering your bathroom mess starts with dividers. You'll easily be able to orgranise your bathroom necessities into categories. For those of you who are pretty anal once you start cleaning and you'll like to go the extra mile, you can totally label the dividers for easy future reference.
i. Incorporate Sliding Drawers (It's a definitely a great idea for the lazists)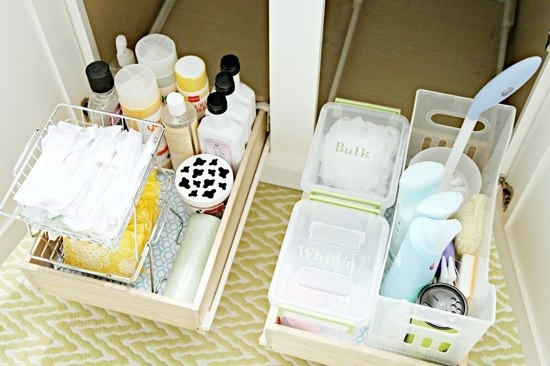 ii. Or maybe dollar store baskets will do.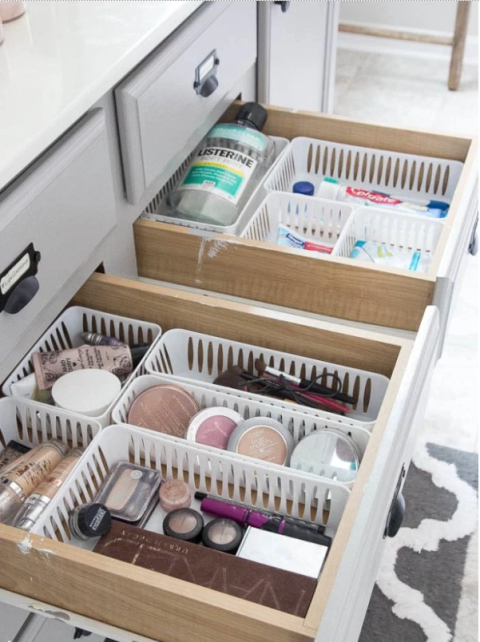 iii. Transparent or metal dividers for the people who wish to appreciate beauty in every single nook and cranny of your bathroom. Aesthetics is undeniably a ✓.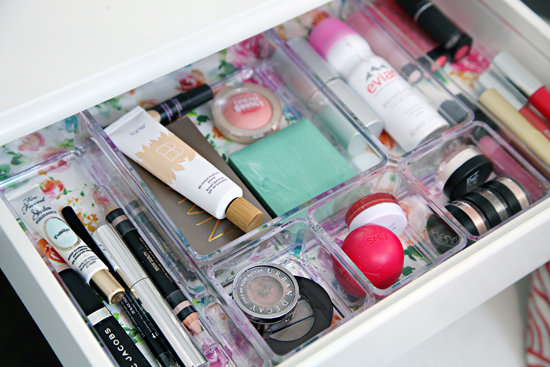 2. Hooks
This is probably leaning more on the unconventional side when you look at bathroom storage. It's unique and picture perfect. If hooks are not for you, you can hang them on racks. (scroll down)

You can roll up your heat tools and hang it on a command/adhesive hook. Works great either way!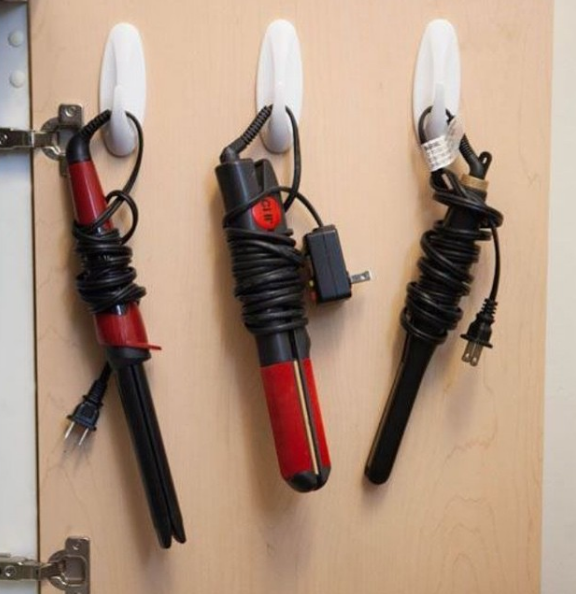 3. Glass Jars
If you don't want to get new mason jars, it's perfectly alright to reuse your old sauce jars. You can keep small knickknacks like cotton swabs, cotton wool, rubber hairbands, bobby pins etc.

4. Towel Rack
Here is another way to utilize your towel rack to compact and save additional space in your bathroom asides from just handing towels on it.
Those of you without bathroom drawers(like me), this tip will probably be pretty handy. You can hang boxes on it as a unique way to store your bathroom products.

5. Magnetic Strips
Magnetic Strips? For what purpose? You can stick bobby pins, nail clippers, hair tweezers to the side of your wall. It cleans up your bathroom instantly and helps you to find these tiny trinkets readily.

6. Ikea Storage Cart
For bathrooms without cabinets. Worry no longer. Get this storage cart from IKEA! The idea here is to create a D.I.Y functional depository. It's covenient because you can move it around, and after adding in some dividers, you'll have a pretty cute portable "cabinet".

Where To Get Them?
Most of the furniture mentioned here are conveniently found at IKEA/Daiso/any furniture stores. I recommend IKEA, only because their prices are usually pretty affordable and it's fun to spend your afternoon there walking around endlessly.
Just a really small bathroom décor tip, add a potted plant into your bathroom to breathe some life into it(It doesn't have to be a real one, fakes are fine too!).
I hope these tips will be useful to you!

Renovating your home is a daunting task at hand and finding the right vendor may be rather challenging. So, let us help you by telling us your requirements and wait for quotations from up to 4 trustworthy vendors!
Feature Image: Design by Fifth Avenue Interior