Articles
---
Home renovations take know-how and inspiration. Here you'll find information on the best materials and great advice from the leaders in the field. It's everything you need for a successful remodel.
7 Types Of Shelving Units To Keep You Organized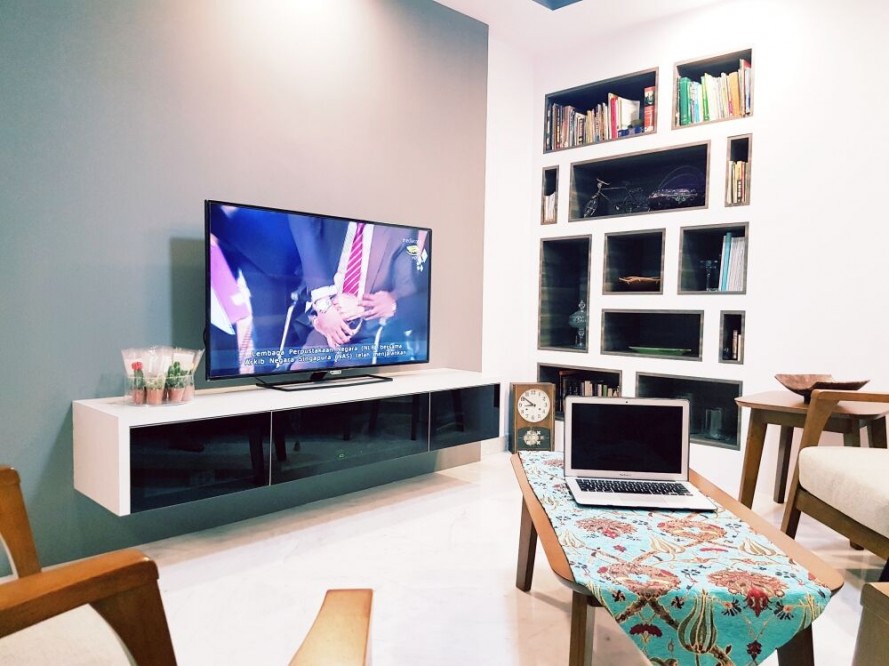 Date Posted: September, 6 2016, Posted By: Dian Melissa
Categories:
Ideas & Inspiration
---
Frustrated with the mess and clutter in your home? There's one highly simple solution: shelves. With so many types, materials, and components to choose from, you'll never have to worry about being disorganised. Here are various types of shelving units that are durable and functional yet stylish.
1. Spaces Between The Walls

Looking to display items in your home in a space-saving manner but still maintaining a sleek design? Known as "recessed shelves", these built-in units are staggered in various sizes on the wall, letting you store all sorts of items.
54 Chai Chee
Price: $44,000
(HDB)
2. Outside The Box

Long couch = long shelf. Asymmetrical boxed shelves are useful, decorative, and are a focal point for the living room. The open display ensures that the items can be seen from all sides, while still creating an area that's private from the rest of the house.
978 Jurong West
(HDB)
Price: $119,000
3. A Built-In Twist

Built-in wall shelving that extends out of traditional open shelving is an ideal way to mesh style and functionality, giving you free rein to slot in additional items. It also lets you place the more important items wherever you need them.
Bukit Panjang
(Apartment)
Price: $45,000
Click here to view this project.
4. Inspired and Functional

To suit the theme of your home, such as for the Industrial design here, go for a shelving unit with a wooden finish and a durable structure. Ensure that there is ample space in between each shelf to fit in your supplies perfectly.
Yishun Avenue 1
Price: $38,000
(Apartment)
5. All The Small Things

Fancy a minimalistic design? Dedicate a portion of your house to rows of sleek and long shelves. They are clean, clear-cut, and allow you to organize and display your small knick-knacks with ease.
376A Hougang Dewcourt
Price: $39,000
(HDB)
6. High and Mighty

If you have too many items and don't know how to display them, then shelvings that extend to the ceiling are the way to go. Maximise and recapture the space in your room in order to minimise the clutter.
519D Tampines Central 8
(HDB)
Price: $35,000
7. A Trusted Tradition

Long, wooden shelves in the living room can not only serve as a display area, but also a space to neatly sort out your books and other belongings. Place some framed pictures on the topmost shelf to really capture attention.
663B Waterway Sunbeam
Price: $35,000
(HDB)
No matter if you're a hoarder or a neat freak, there's always a way to ensure your belongings are well-ordered. Which type of shelving do you think suits your home the best?


Renovating your home is a daunting task at hand and finding the right vendor may be rather challenging. So, let us help you by telling us your requirements and wait for quotations from up to 4 trustworthy vendors!