How many times have we procrastinated when it comes to doing work? Countless, am I right? Let us help by sharing these amazing ideas on how you can do it.
Have a rocking chair or bean bag near your work space so you can take a short break when you get too tired from working. An effective brain-rest can definitely keep you motivated to continue working.
2. Proper Storage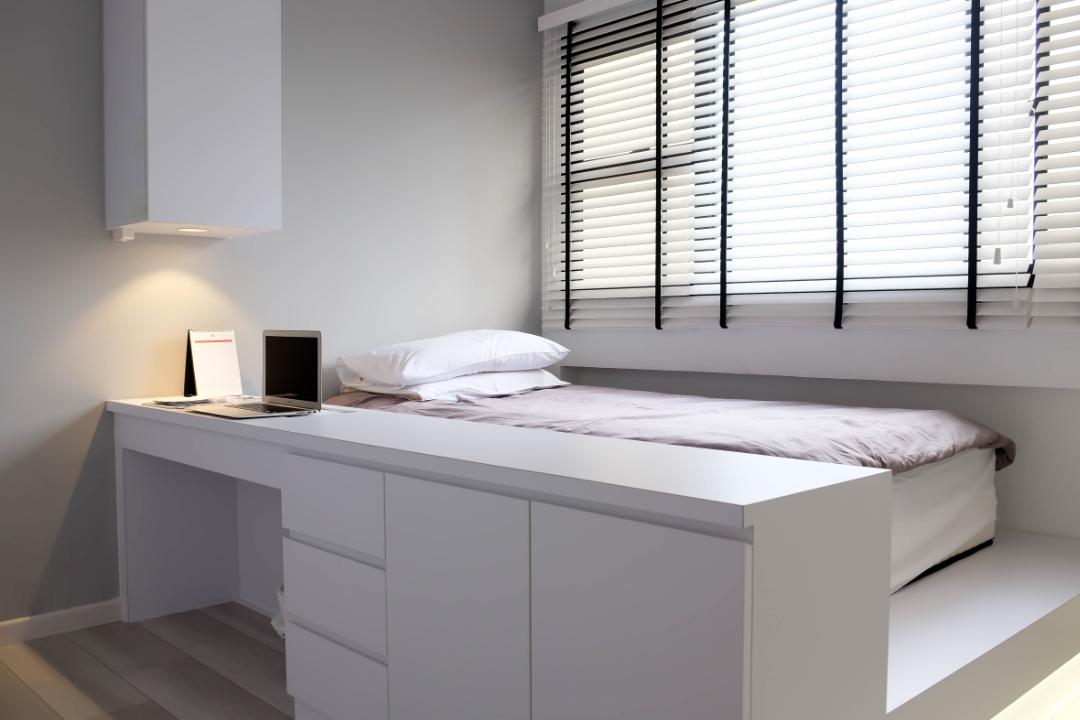 Desk spaces are often limited. Drawers and cupboards incorporated into your desk helps with organizing your things and you do not have to waste time on finding something that you need. Put aside stacks of paper and files that aren't on your main workspace; the less cluttered your desk, the less stress you feel.
Neptune Court
Price: $85,000
Condominium
3. Lighting & Colours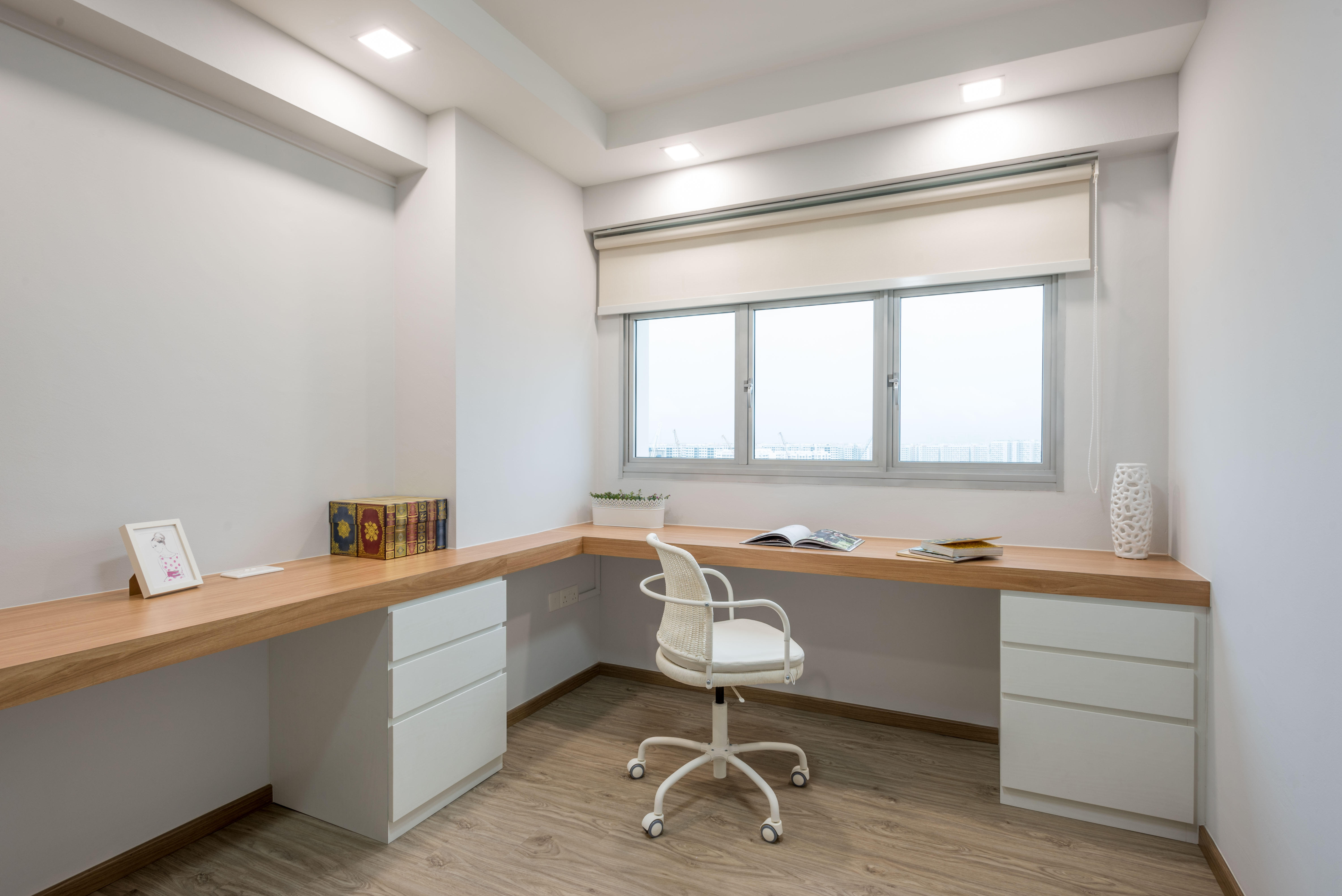 We are most productive in the presence of natural light. Light-coloured walls reflect light off better and brightens the room. Bright, happy colours work too. These two elements will affect our mood and brain functions positively, resulting into higher productivity.
415B Fernvale Link
Price: $40,000
HDB
4. Fun Spaces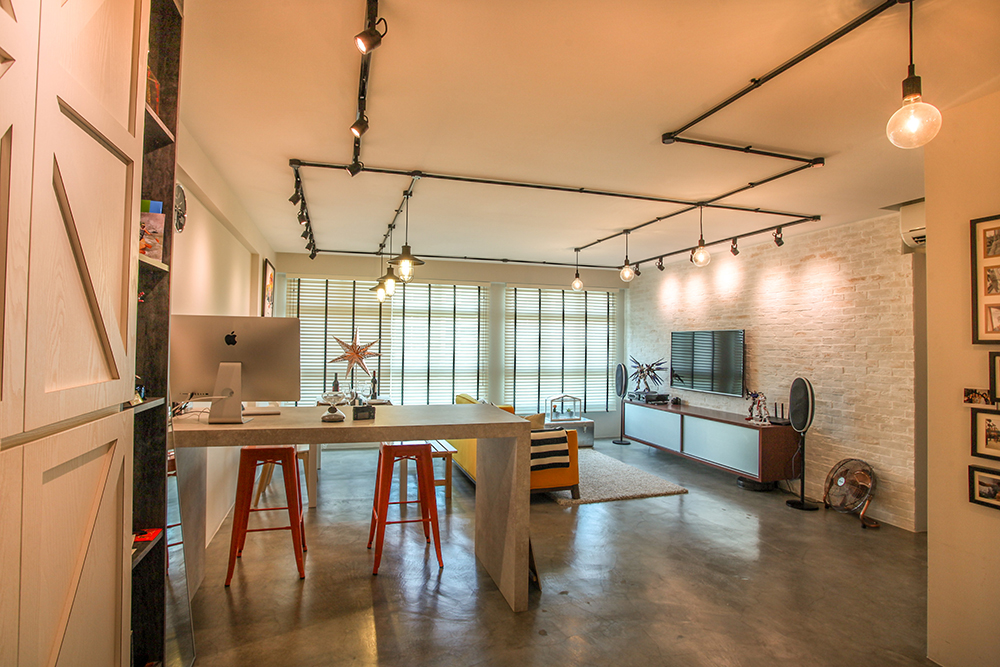 This working space sets itself apart with the counter top and high stools. Fun and unconventional work spaces will make you want to do more. It is less boring and does not make you think of the usual monotonous work regime.
Yishun Avenue 1
Price: $85,000
Condominium
5. Avoiding Temptations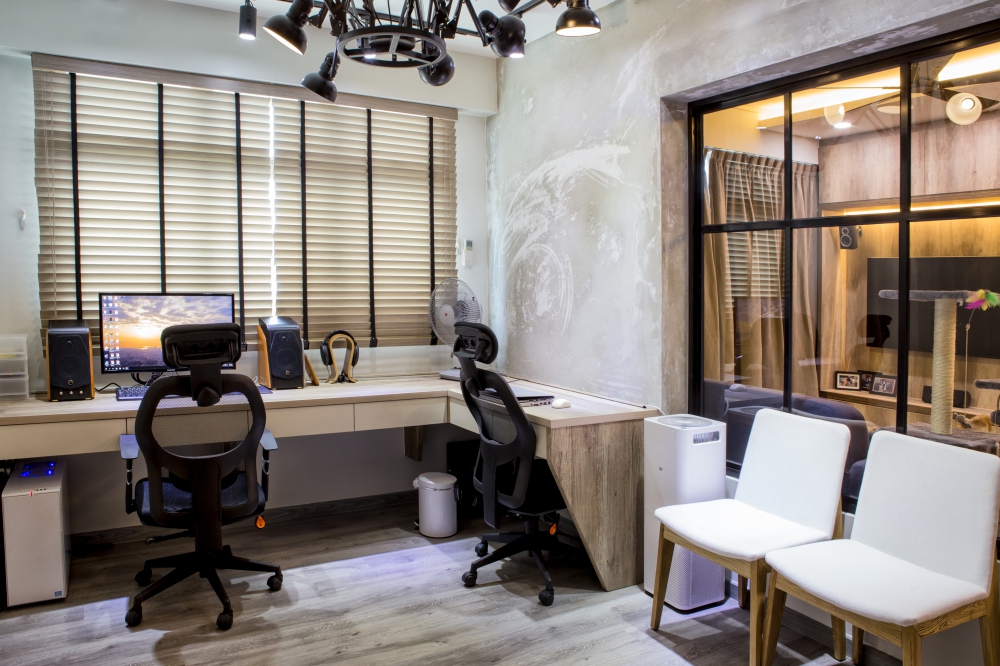 Laptops and computers are mainly a distraction for us. With your main work space away from them, you wouldn't look up just to find the internet screaming for you. Like the saying: out of sight, out of mind.
Bukit Panjang
Price: $45,000
Apartment
Inspiring work environment can unleash more potential within you. We hope these ideas would give you some insights on how you can style your space. May your working time be smoother with these few tips!

Renovating your home is a daunting task at hand ang finding the right vendor may be rather challenging. So, let us help by telling us your requirements and wait for quotations from up to 4 trustworthy vendors!