Articles
---
Home renovations take know-how and inspiration. Here you'll find information on the best materials and great advice from the leaders in the field. It's everything you need for a successful remodel.
Underrated Home Styles That'll Make Your Home Super Unique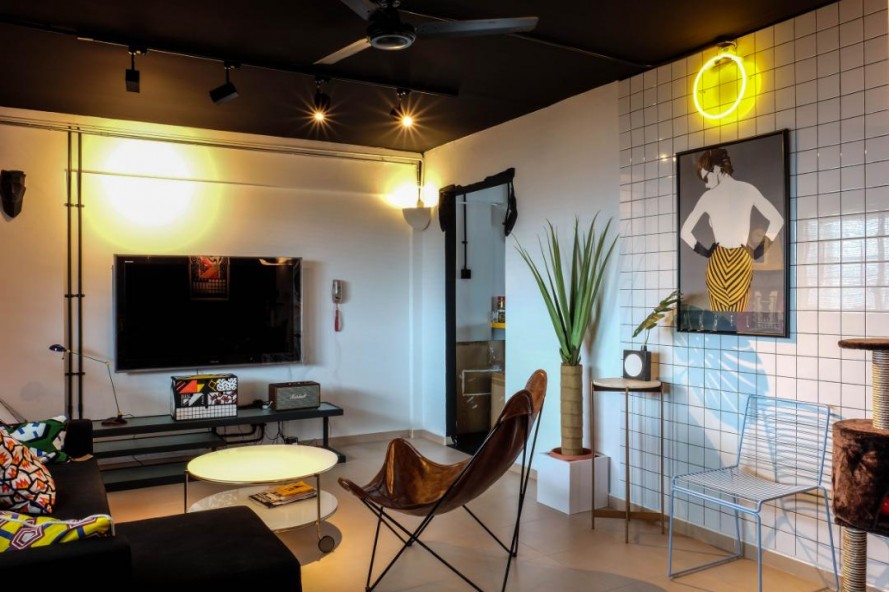 Date Posted: September, 2 2016, Posted By: Deya Banerjee
Categories:
Ideas & Inspiration
---
Everyone on this planet is unique in one-way or another and we should all have a space that belongs to just us where we can let our unique selves roam free. If you've got the space, then take a look at these homes to give you some inspiration on how to make that space unique to you and bring out that personality.
1.
Country

The grass is always greener on the other side. This statement is especially true for people who live in a fast paced city and want a laidback lifestyle. Well with a design like the one below, you can have the best of both worlds. Work all day in the concrete jungles of Singapore and come home to a rustic country home that overlooks the city. The use of white and wood gives this space a cosy vibe that everyone craves for these days.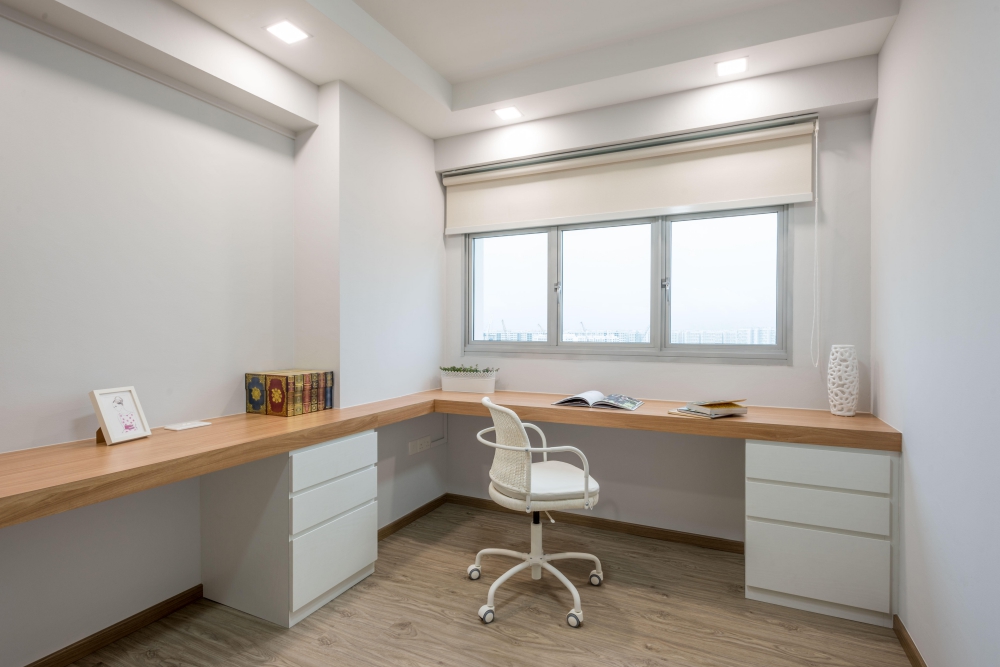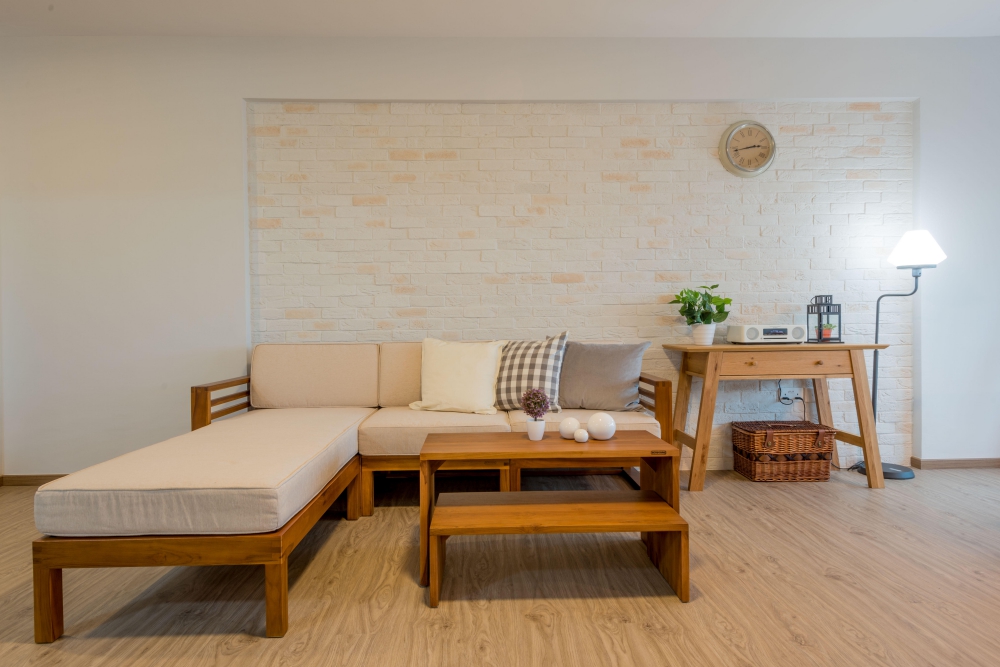 415B Fernvale Link
S$ 40,000
(HDB)
2.
Eclectic
·

Bohemian
Give your space a total indie makeover by taking some inspiration from this boho-chic house. The mix of different textures gives this place a balanced harmonious look and the use of natural plants adds a touch of greenery and life to the place.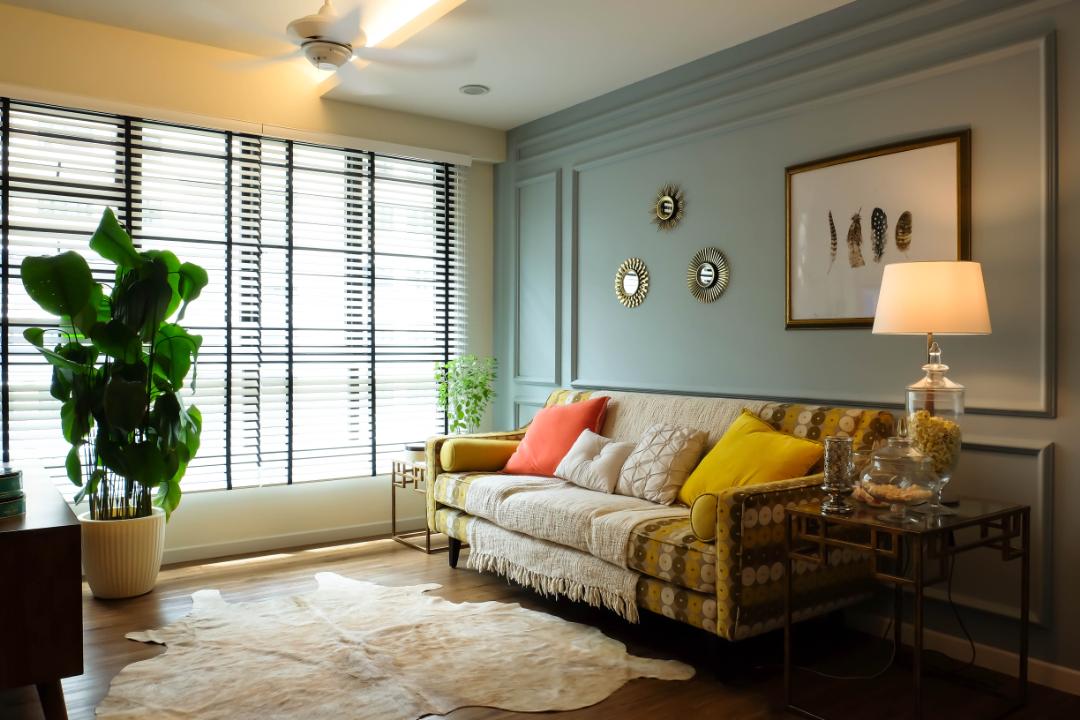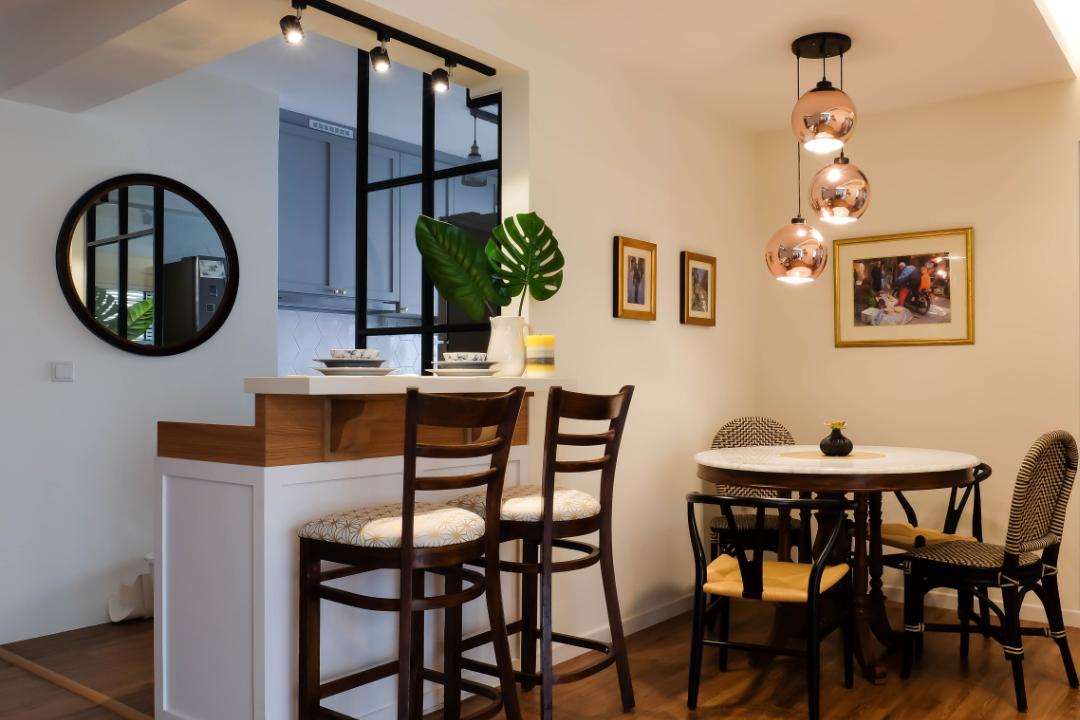 293 Compassvale Crescent
S$ 35,000
(Apartment)
·

Artsy
This is a brilliant design for pop art lovers where they can show off their art collection in a space that complements it. The colour scheme and the various prints used around the house makes this place unique and gives it a vibrant vibe.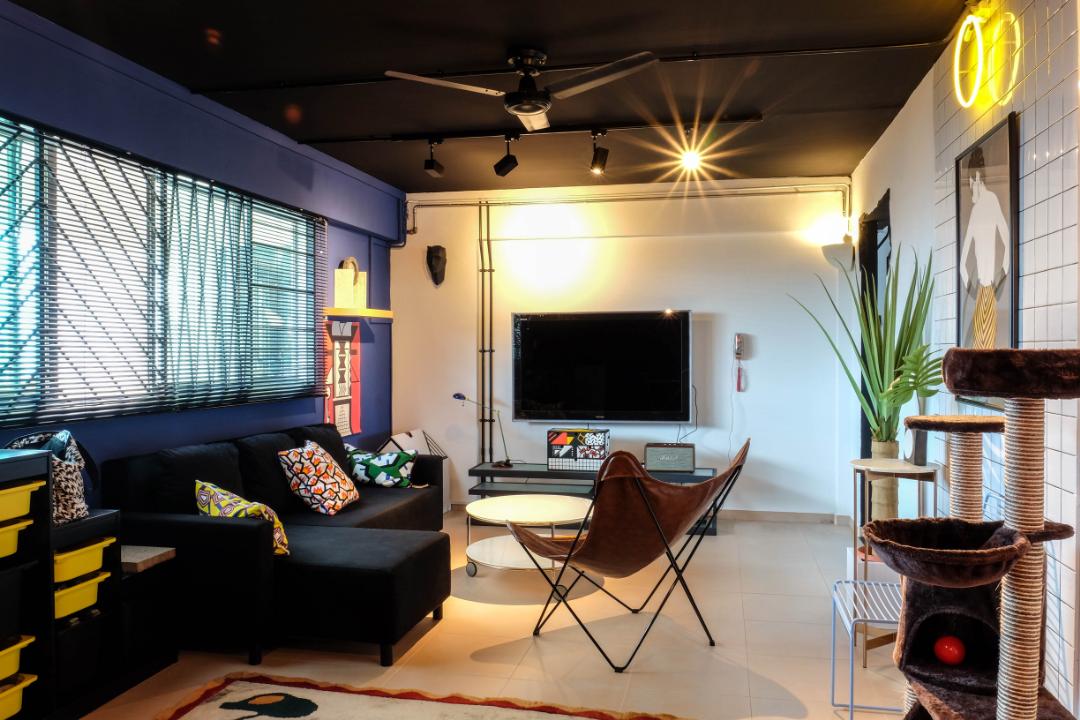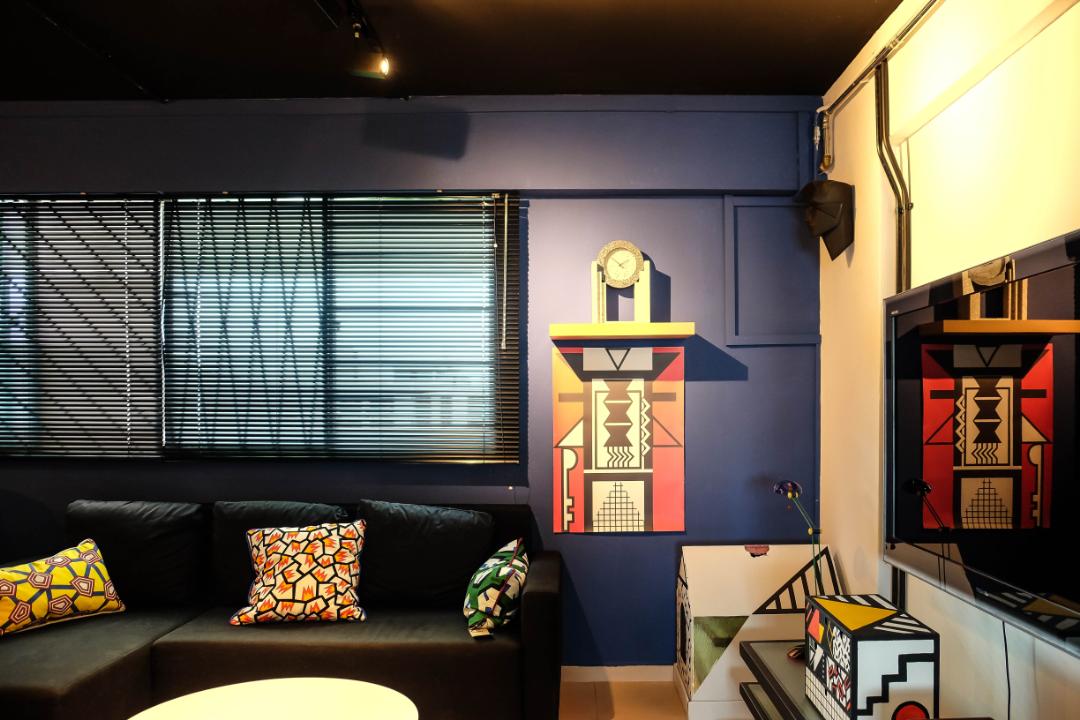 133 Simei Street
S$ 28,000
(Apartment)
·

Natural
This design is great for people who love the outdoors and want to bring a part of it into their home. The colour scheme of the house is natural, neutral and soothing to the eyes. This makes the place feel more like a resort than a house (which is great when you want to relax after a long day at work).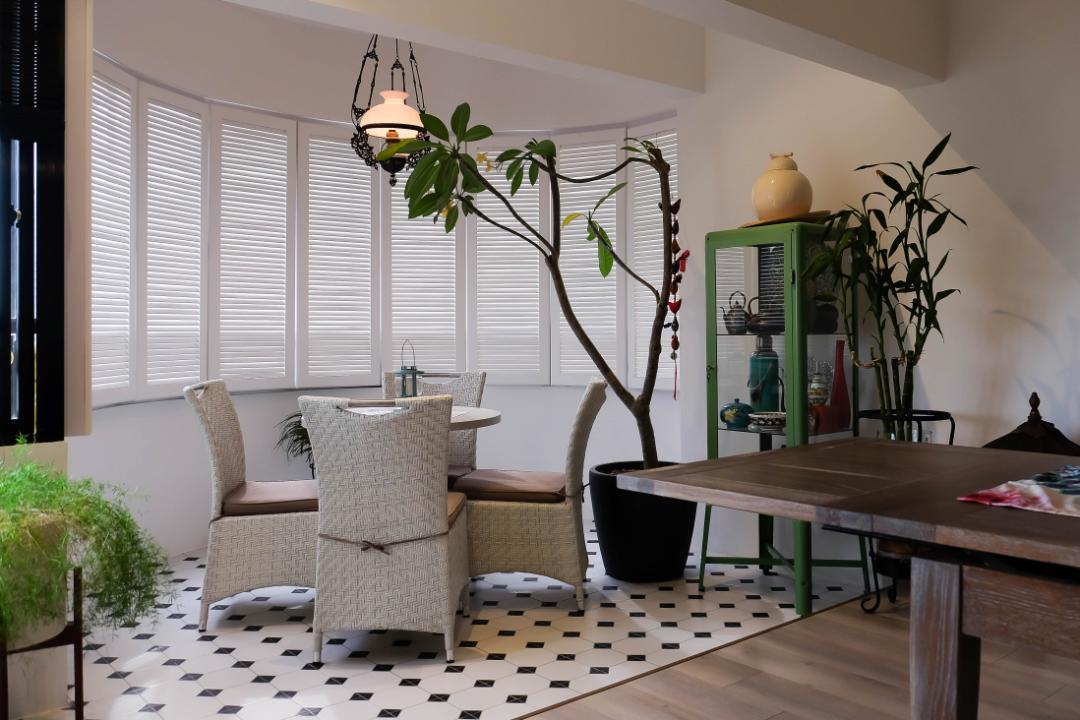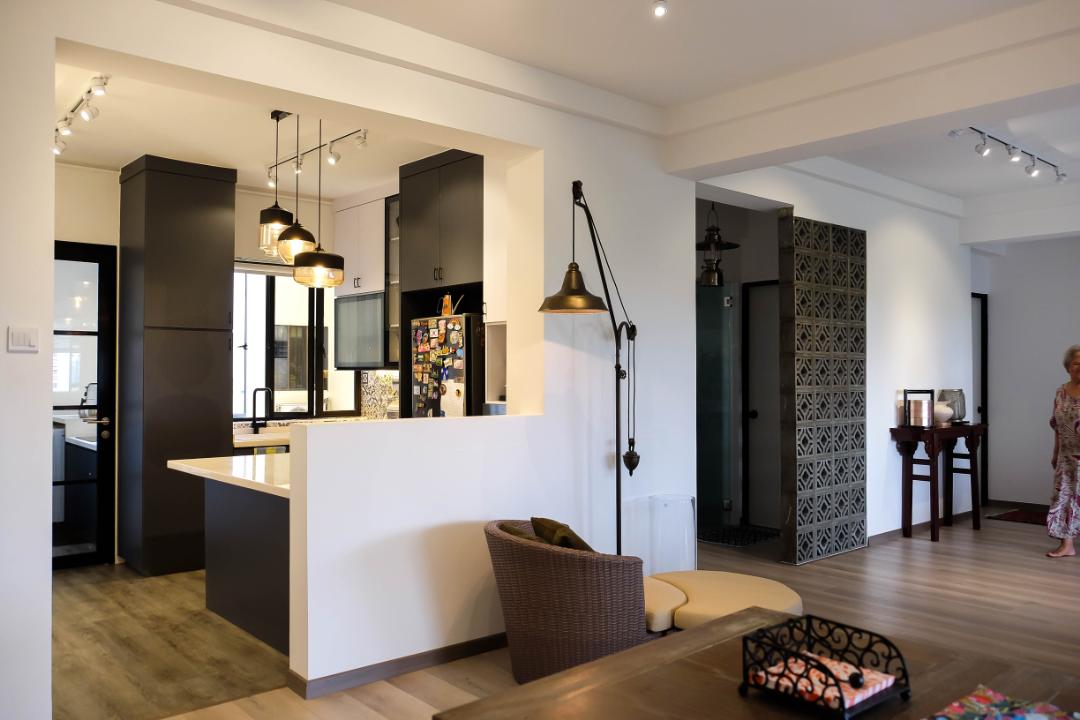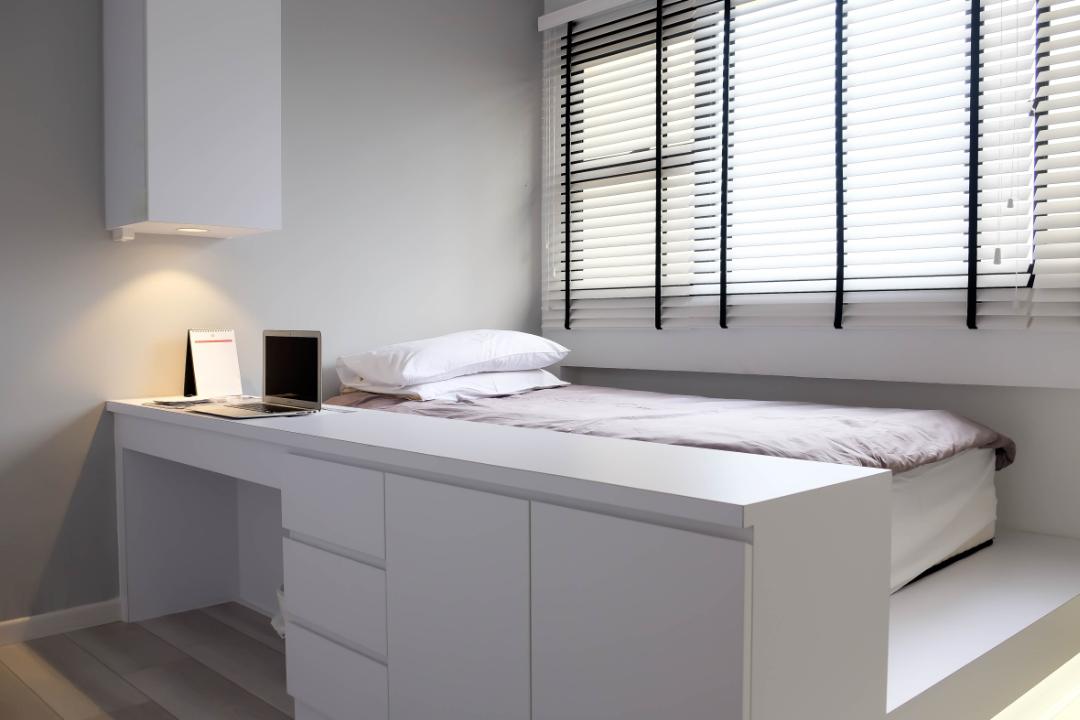 Neptune Court
S$ 85,000
(Condominium)
3.
Retro

A colour scheme that includes a few bright bold colours definitely helps to liven up a dark or dull room. This design allows the bright colours (furniture, doors) to really pop against the neutral background (walls, floor). The addition of big and bold retro art (wall clock) further emphasises the retro theme.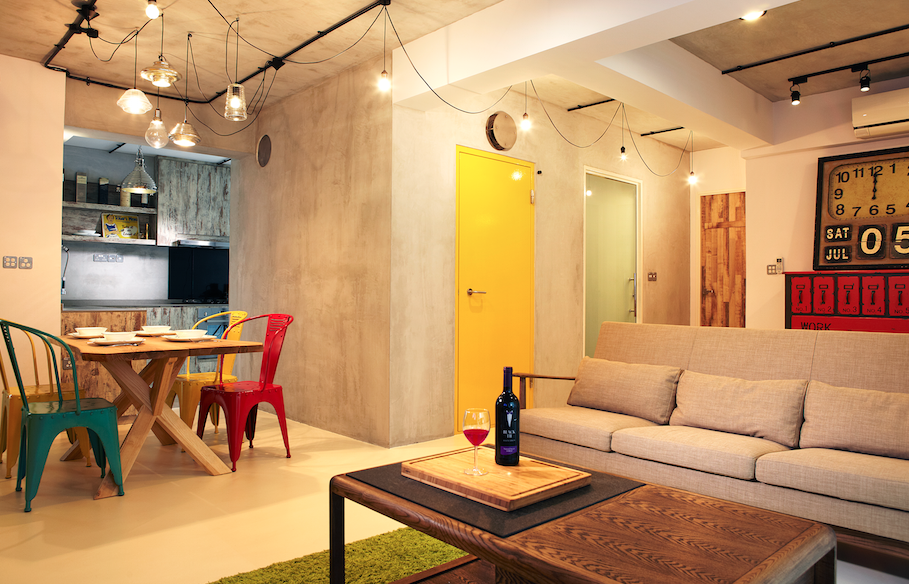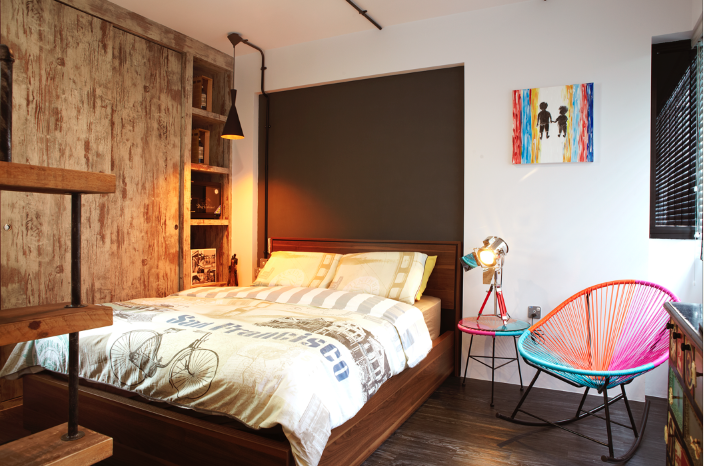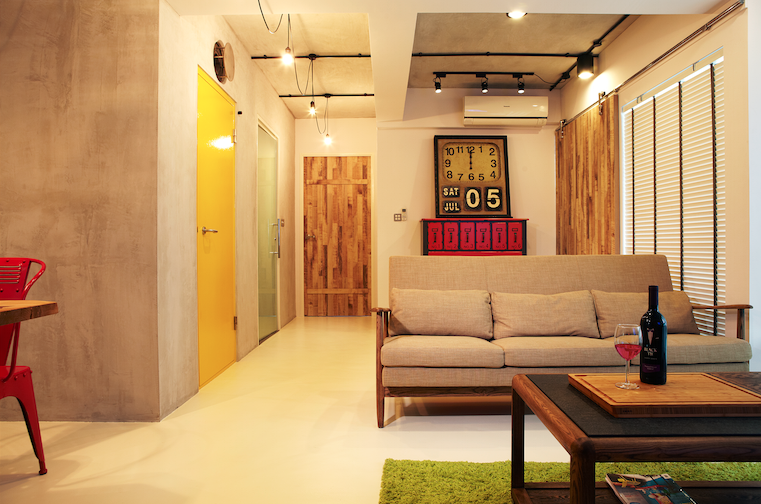 266B Punggol Way
S$ 35,000
(HDB)
4.
Traditional
·

Victorian
Anyone who is a fanatic of the Victorian era or anyone who would want to live like royalty would definitely approve of this traditional Victorian styled home. Complete with Victorian art wallpaper, ornate furniture and chandeliers, this design definitely stands out from the crowd.
641C Punggol Drive
S$ 25,000
(Apartment)
·

Clean Cut
Not everyone likes super ornate designs. Sometimes when you plan to live in a place for a few years you want something simple and clean cut. This design offers just that. This home's simple traditional style is a classic that will always be trending.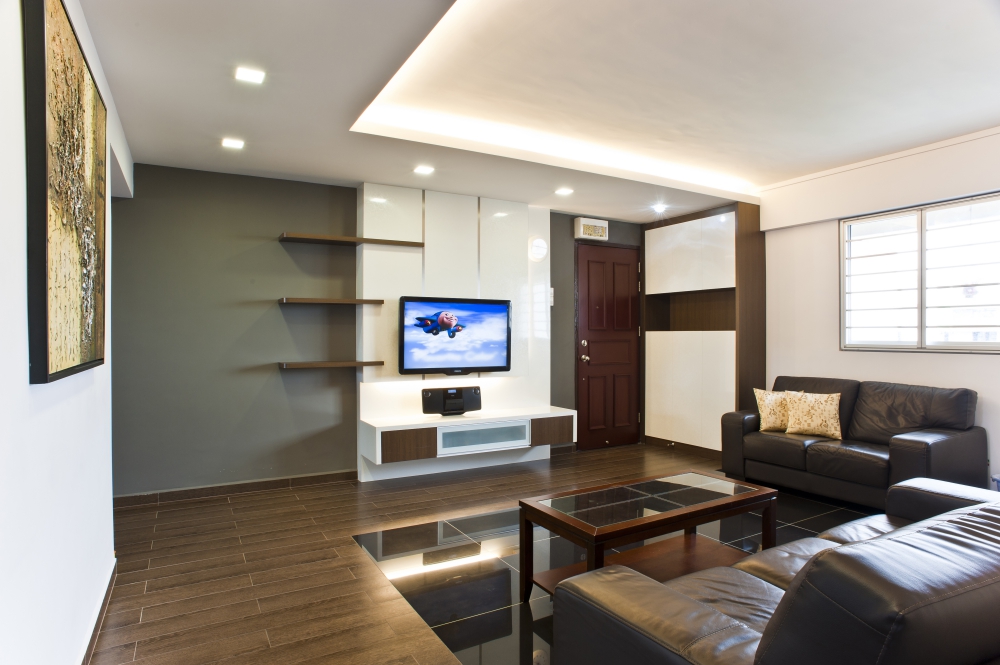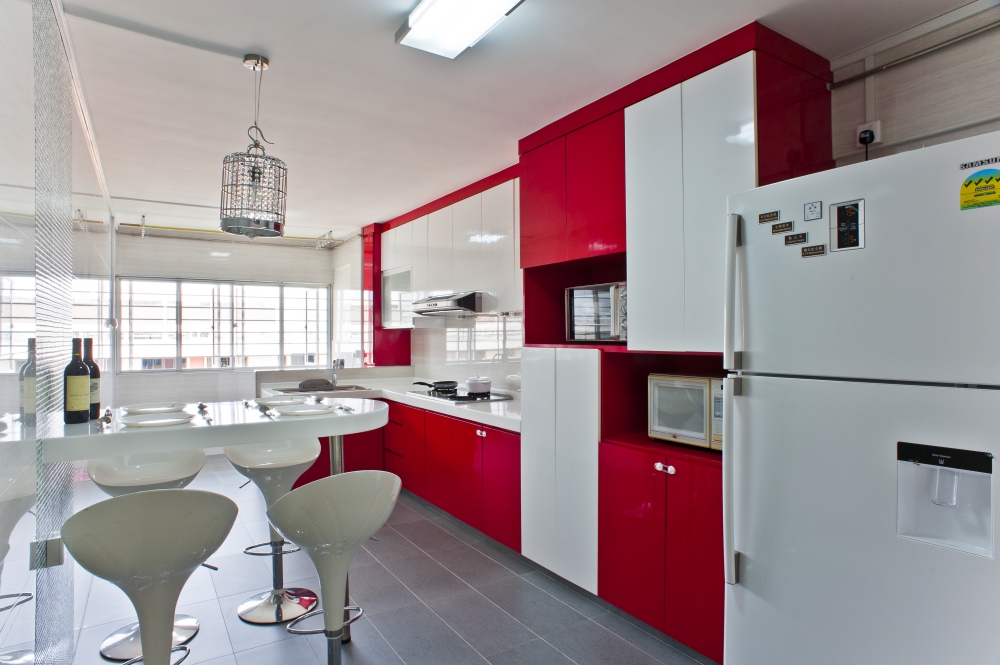 Bedok North
S$ 32,000
(Apartment)
5.
Vintage
·

Parisian Elegance
This house has the ability to instantly transport you to a classic Parisian studio. The monochromatic colour scheme brings a touch of elegant luxury that can be found on every corner in Paris.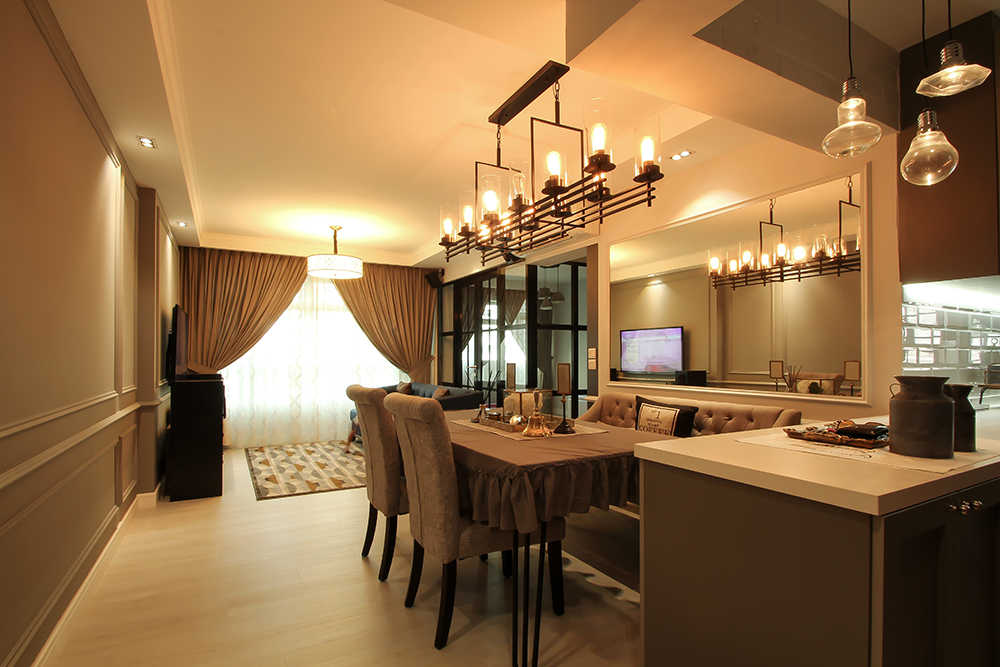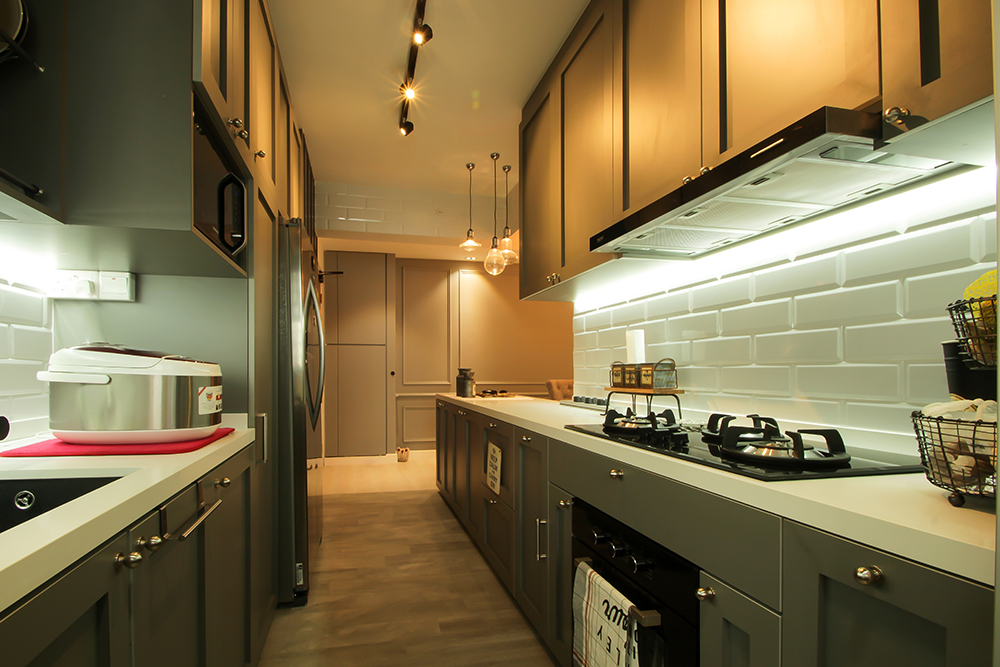 671B Edgefield Plains
S$ 50,000
(Apartment)
·

Old Street
The quirky antique furniture used in this apartment sets it apart and is a definite conversation starter. The posters are a great way to fill up the empty wall as well as complement the vintage theme.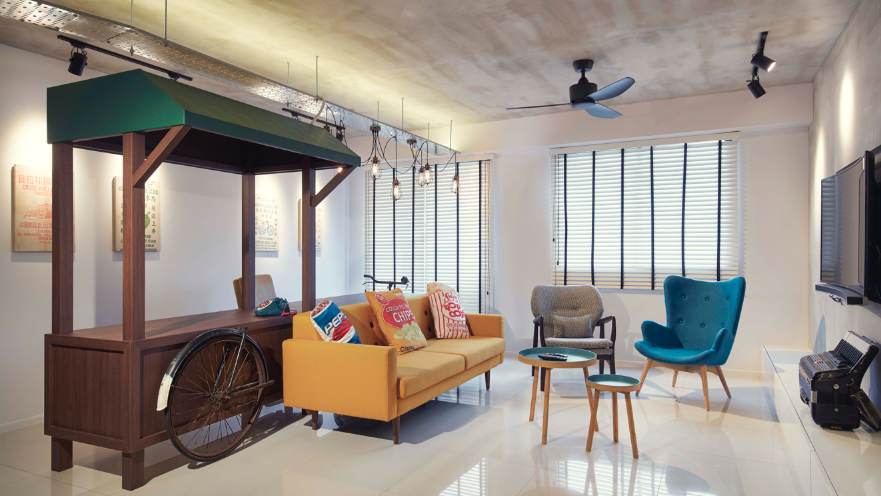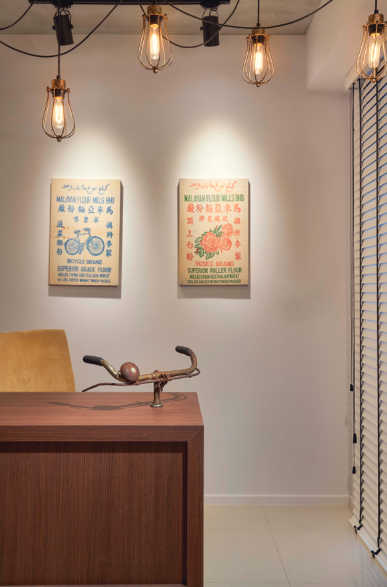 310A Waterway Terrace 2
S$ 35,000
(Apartment)
It can be quite challenging to create a home that is aesthetically appealing, complements your personality and stays in your budget (all at once). To this, Ideal Living says 'Challenge Accepted'!
Renovating your home is a daunting task at hand and finding the right vendor may be rather challenging. So, let us help you by telling us your requirements and wait for quotations from up to 4 trustworthy vendors!