Articles
---
Home renovations take know-how and inspiration. Here you'll find information on the best materials and great advice from the leaders in the field. It's everything you need for a successful remodel.
5 Wonderful Modern Homes You Will Adore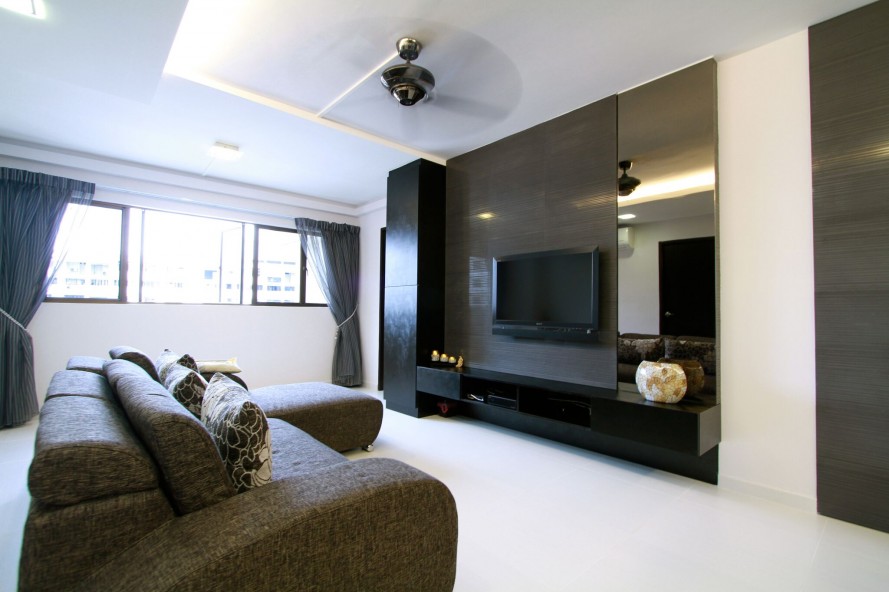 Date Posted: September, 7 2016, Posted By: Dian Melissa
Categories:
Ideas & Inspiration
---
Monochromatic walls, structural simplicity and uncluttered spaces form the essence of modern design. Ever-changing with the times, this style is fuss-free and largely inexpensive. Read on to see 5 modern homes that are sure to captivate you.
1. Upscale Modernity
You don't have to fork out that much money to achieve a luxurious look in your home.


Just pick out furniture and lighting fixtures that are slightly more dramatic, or opt for darker hues that are associated with opulence, like sleek black and sultry red.


Oozing with elegance in every room, this home is the perfect example of upscale modernity.

18 Dover Crescent
(HDB)
Price: $32,000
2. Whimsical Functionality
Boasting tons of whimsicality, this design is suited to those who need a little more playfulness in their lives.


Small yet vivid decorative accessories spice up the rooms without being visually overwhelming.


Simple furniture pieces are preferred in modern designs, as usefulness and functionality are prized before material or price.

669B Waterway Ridges
Price: $32,000
(HDB)
3. Classic Calm
Classic elements are at the forefront of this design. The white walls complemented by the darker shades add a sense of sophistication.


In the bedroom, it's a different colour scheme altogether. The rich lightness is calming yet expansive, making the room appear larger.


Full-length mirrors also enhance the look of the interior through a touch of sparkle.

306 Canberra Road
(HDB)
Price: $50,000
4. Natural Relaxation
Uncluttered and unobstrusive interiors are favoured in modern design, so install shelves that can organize all belongings.


Modern homes also welcome natural light, which make the light coloured and semi-transparent curtains appropriate additions to the rooms.


The open and flowing space reflect a more relaxed way of life.

11 Leedon Heights
(Condo)
Price: $28,000
5. Bold Emphasis
The rooms in this house are fairly obviously differentiated due to the bold colours.


Materials like wood and leather are utilized with a modern aesthetic in mind, as seen in the bar counter and the diner-like dining area.


Rectangular forms and lines are emphasized with little else in terms of decorative pieces, as the design itself already does the talking.

Upper Changi
(Apartment)
Price: $60,000
Click here to view this project.

Comfortable and livable elements, along with a fresh look and feel, result in a stunning modern design that fulfills all your desires.


Renovating your home is a daunting task at hand and finding the right vendor may be rather challenging. So, let us help you by telling us your requirements and wait for quotations from up to 4 trustworthy vendors!