Articles
---
Home renovations take know-how and inspiration. Here you'll find information on the best materials and great advice from the leaders in the field. It's everything you need for a successful remodel.
9 Punggol Homes That Will Wow You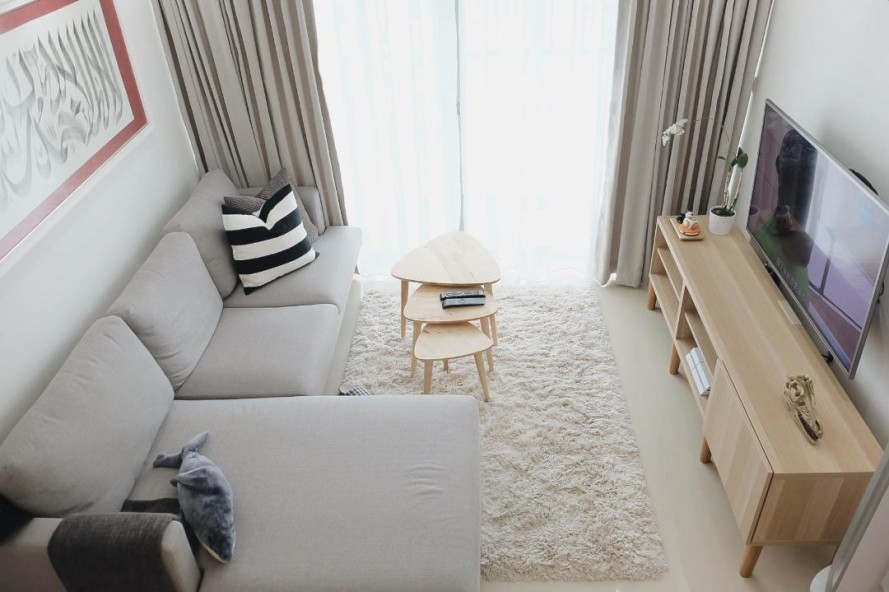 Date Posted: August, 12 2016, Posted By: Clarisse Sim
Categories:
Ideas & Inspiration
---
Ask anyone in this generation to name the number one most probable place they'll be buying a house in the future and chances are high that they will tell you, it's Punggol. Projected as the next known metropolitan area with it's up-and-coming waterfront districts, abundant greenery and budding families, it's definitely a hot location for new homes.
Here are 6 Punggol homes that will mesmerise:
1. Vintage/Industrial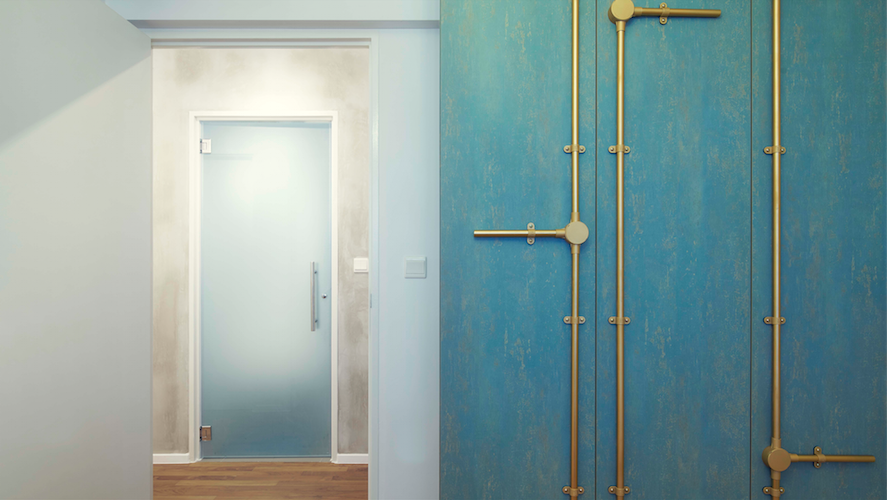 An old, classical themed room is what you get when you place bronze pipes as handles for your rustic blue wardrobe. It is indubitably something on the unique side.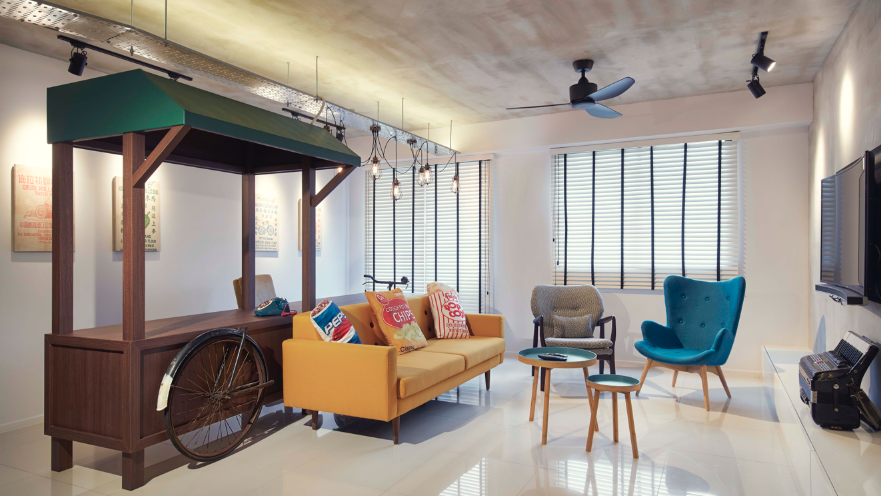 One statement furniture like the (freaking) wheelbarrow and some chromatic furniture in your living area is all your need for a arcadian yet modernized ambience.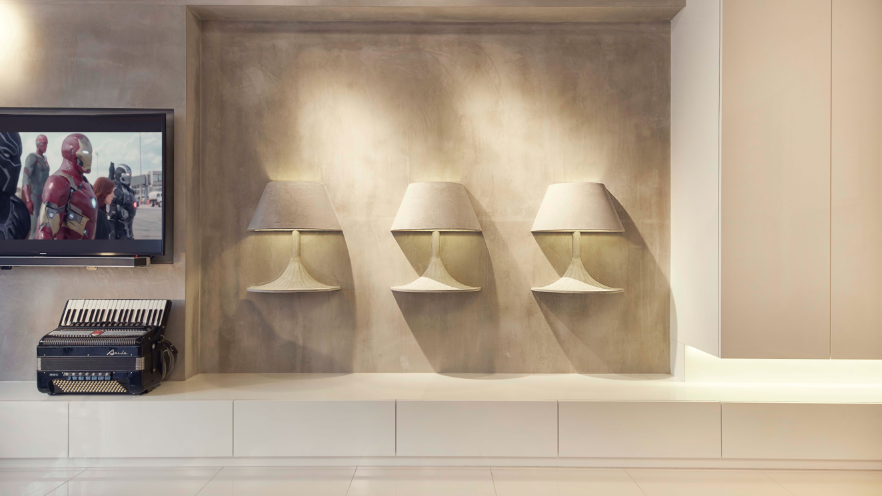 Sometimes hanging cute furniture like these lamps in sequence is what you need to fill up an empty wall.
310 Waterway Terrace 2
(HDB)
Price: 35,000
Click here to view this project.
2. Retro/Industrial
Unlike the usual white minimalistic houses like no.3, colourful homes with three colours or more are also in vogue. Choose carefully between warm colours and/or cool colours as it could shift the atmosphere of your home completely.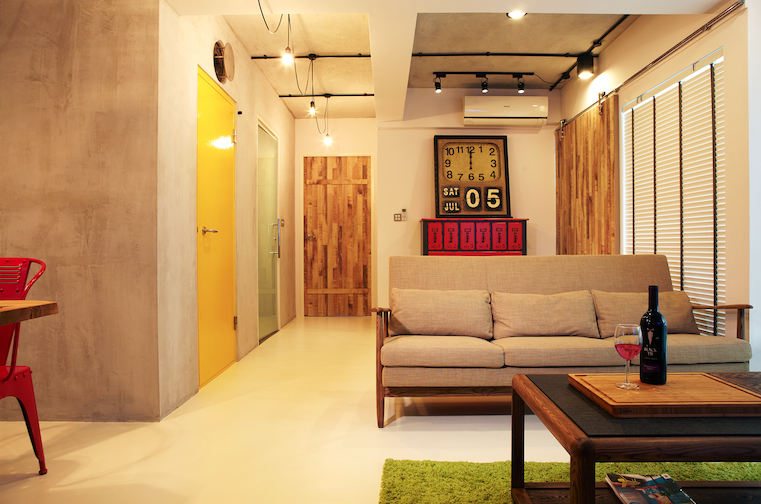 A retro clock and a brightly hued cabinet stands out even in the barrage of colours.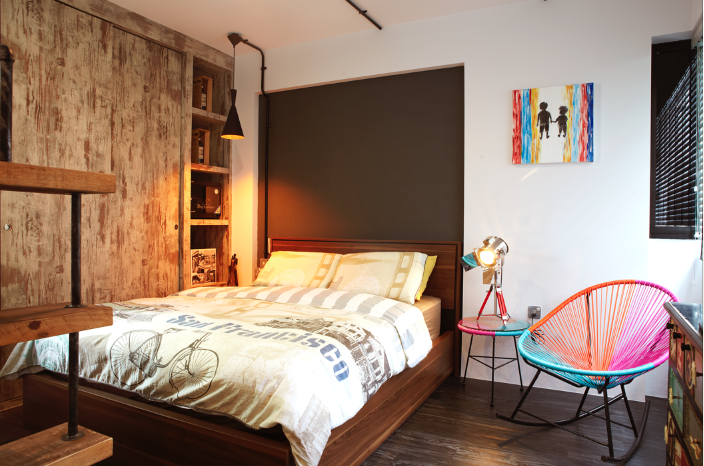 Somehow, you can never leave the brown out of nostalgic themes. A medley of bright pink, blue and orange furnitures sells the bedroom it's finishing touch.
266B Punggol Way
(HDB)
Price: 35,000
3. Scandinavian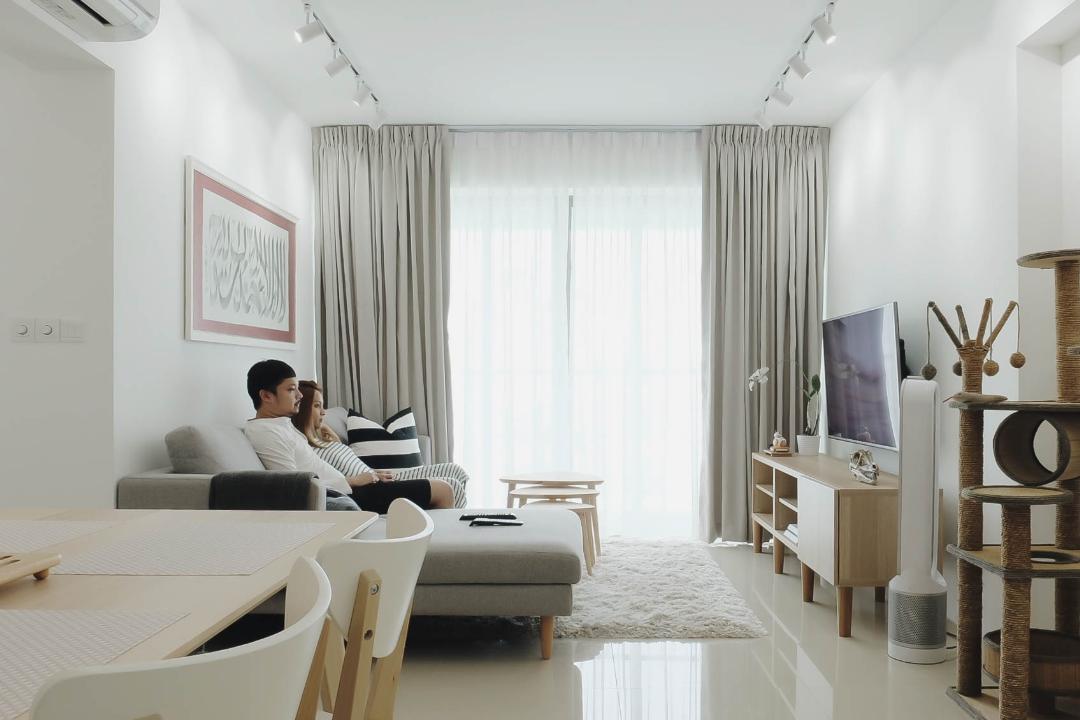 Scandinavian designs have been on the rise lately especially when you browse through some of the trendiest homes on Pinterest. You can't disagree that neutral-coloured interiors and carpentry are exceptionally pleasing to our eyes.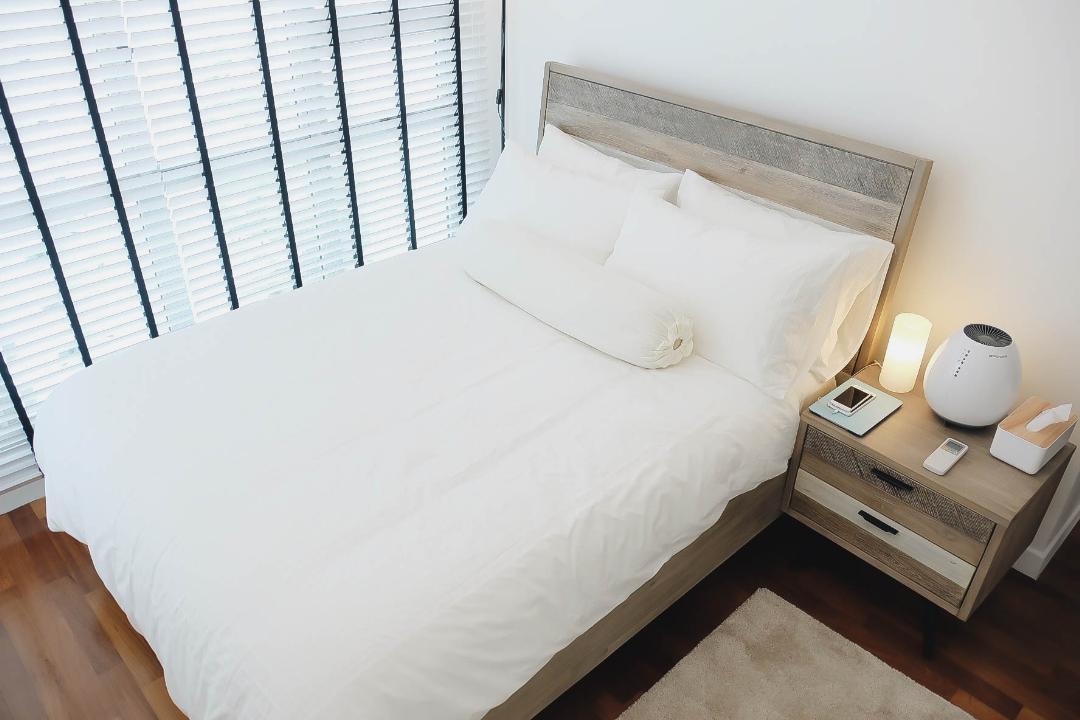 For the heavy laden, the setting of this room just screams a NO to work and school. When you have a bed that looks as cozy as comfy hotel beds, you'll never be able to leave your room for anything(at least not for me).
The neutral tones of the room appears to be dreamier with natural light seeping in.
676D Punggol Drive
(HDB)
Price: 35,000
4. Vintage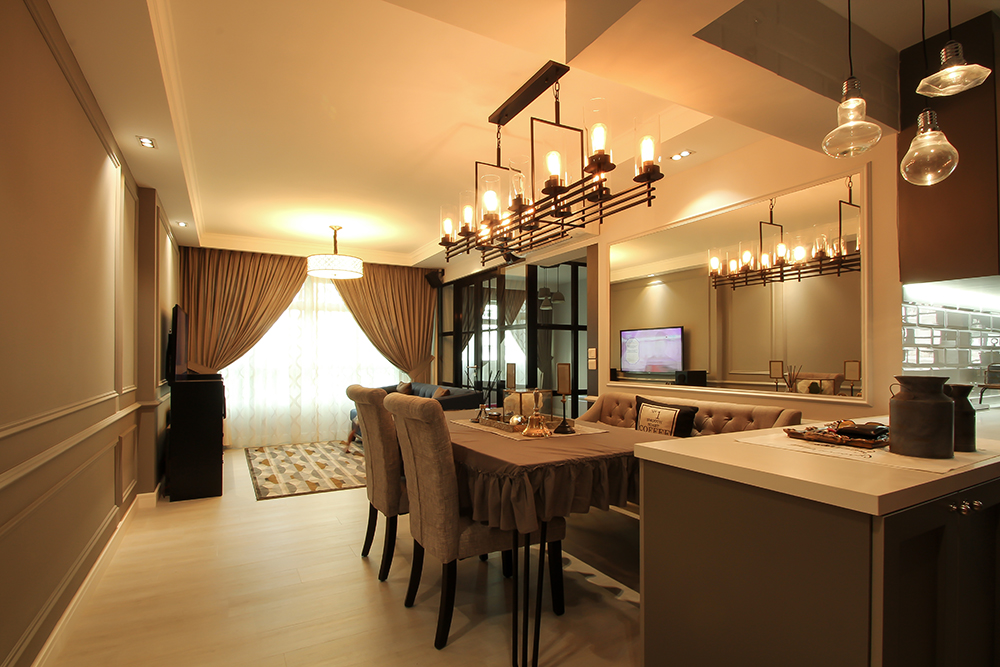 Stylish chesterfield settees and edgy black framed doors gives off the classic English vibes.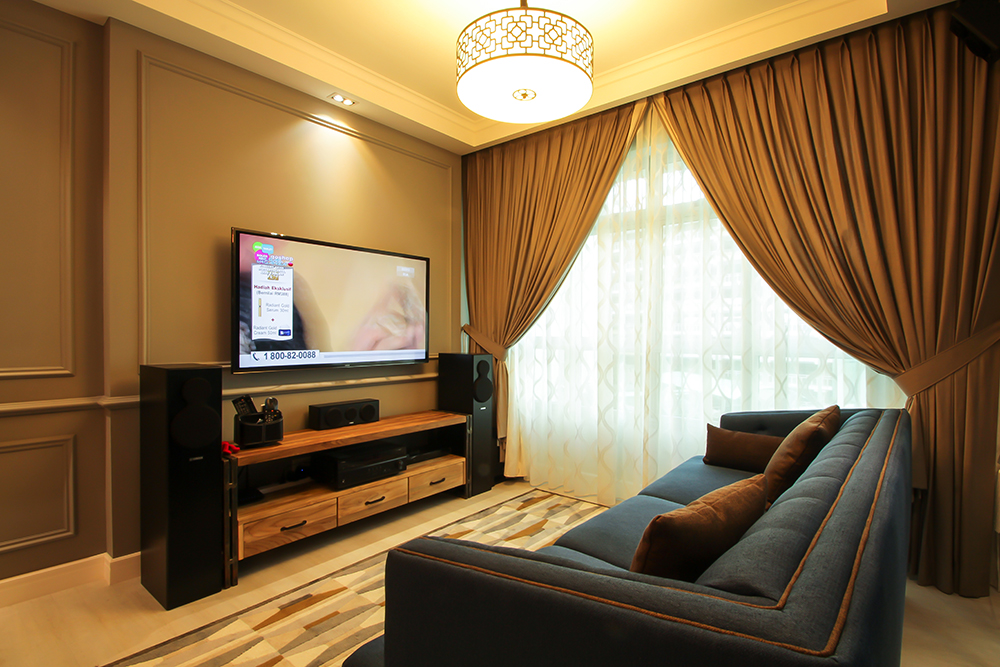 You can't deny the English eccentricities from the grey walls and stunning décor, timeless and livable, grand but friendly.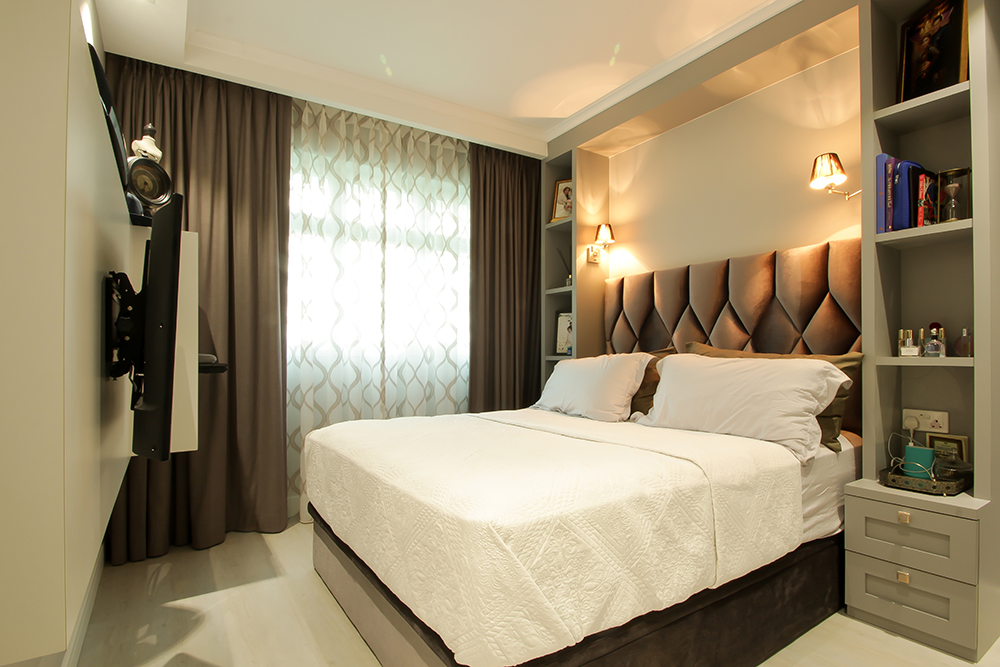 Luxurious bedrooms are designed for a romantic affair. On a side note, if you didn't know, purple has been the colour most associated with royalty.
671B Edgefield Plains
(HDB)
Price: 50,000
5. Traditional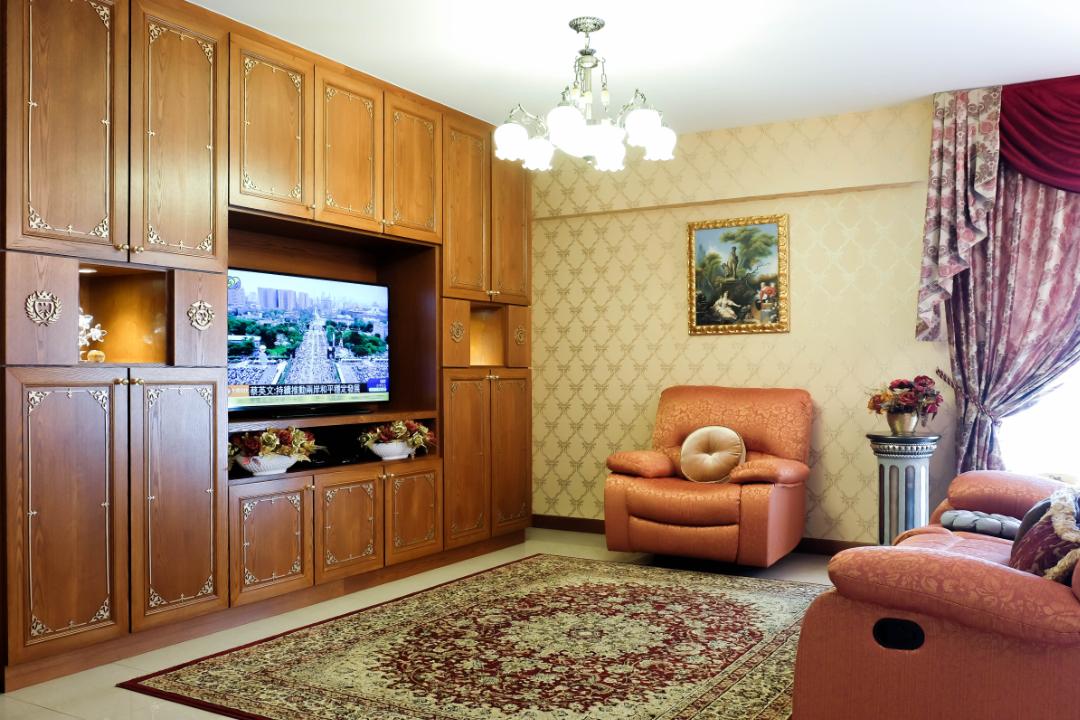 Exquisite patterns exudes an air of royalty. This traditionally-styled home is unquestionably unconventional when compared to modern interior trends.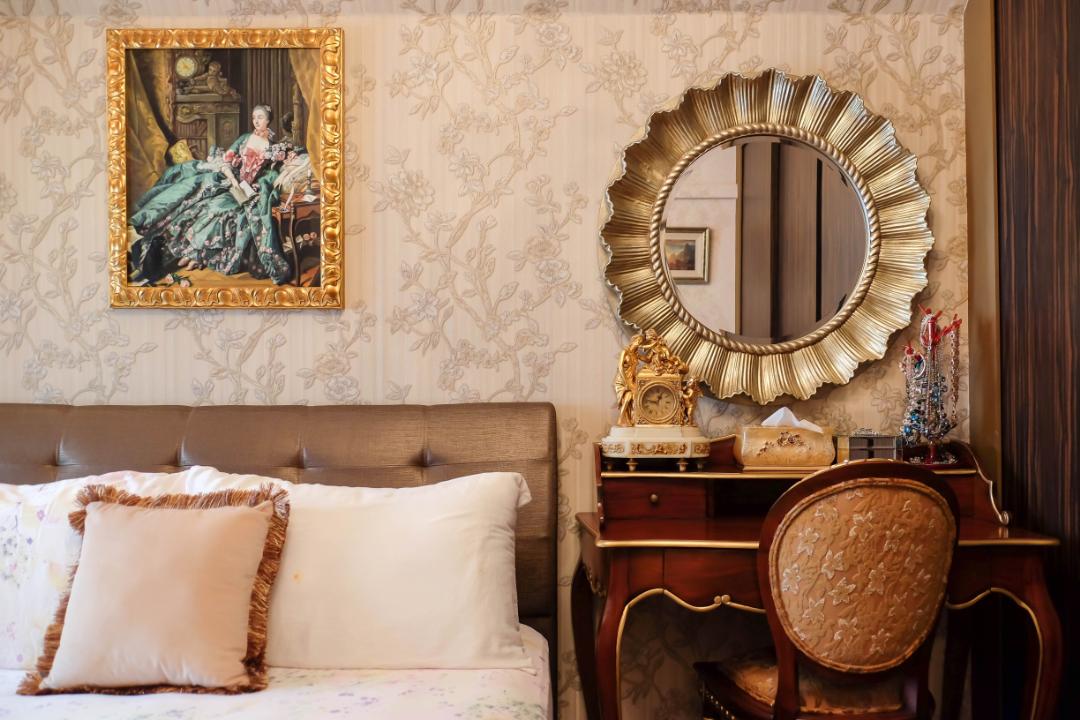 Take out the gold plated furnitures and you'll be killing the aristocratic feel of this sovereign-themed room. – A well-deserving room for the king and queen of your family.
An elegant fireplace adorned with a glistening chandelier equates one of the most sophisticated ornamentation.
641C Punggol Drive
(HDB)
Price: 25,000
6. Pirate Ship Inspired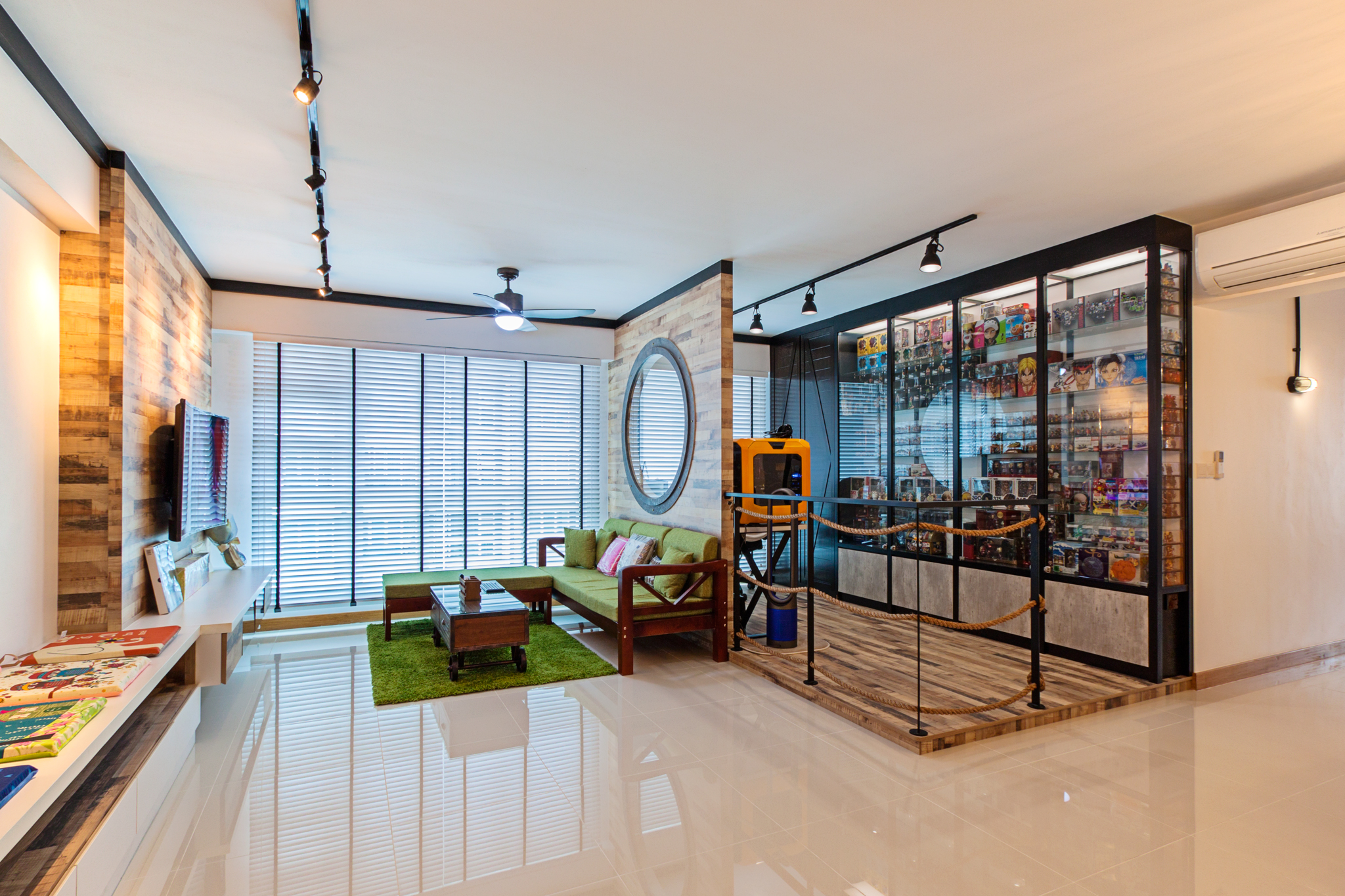 Designing your future home comes with infinite possiblities, one of which takes it's inspiration from a pirate ship! Bring any kid on board and all they'll say to you is 'Aye aye captain!'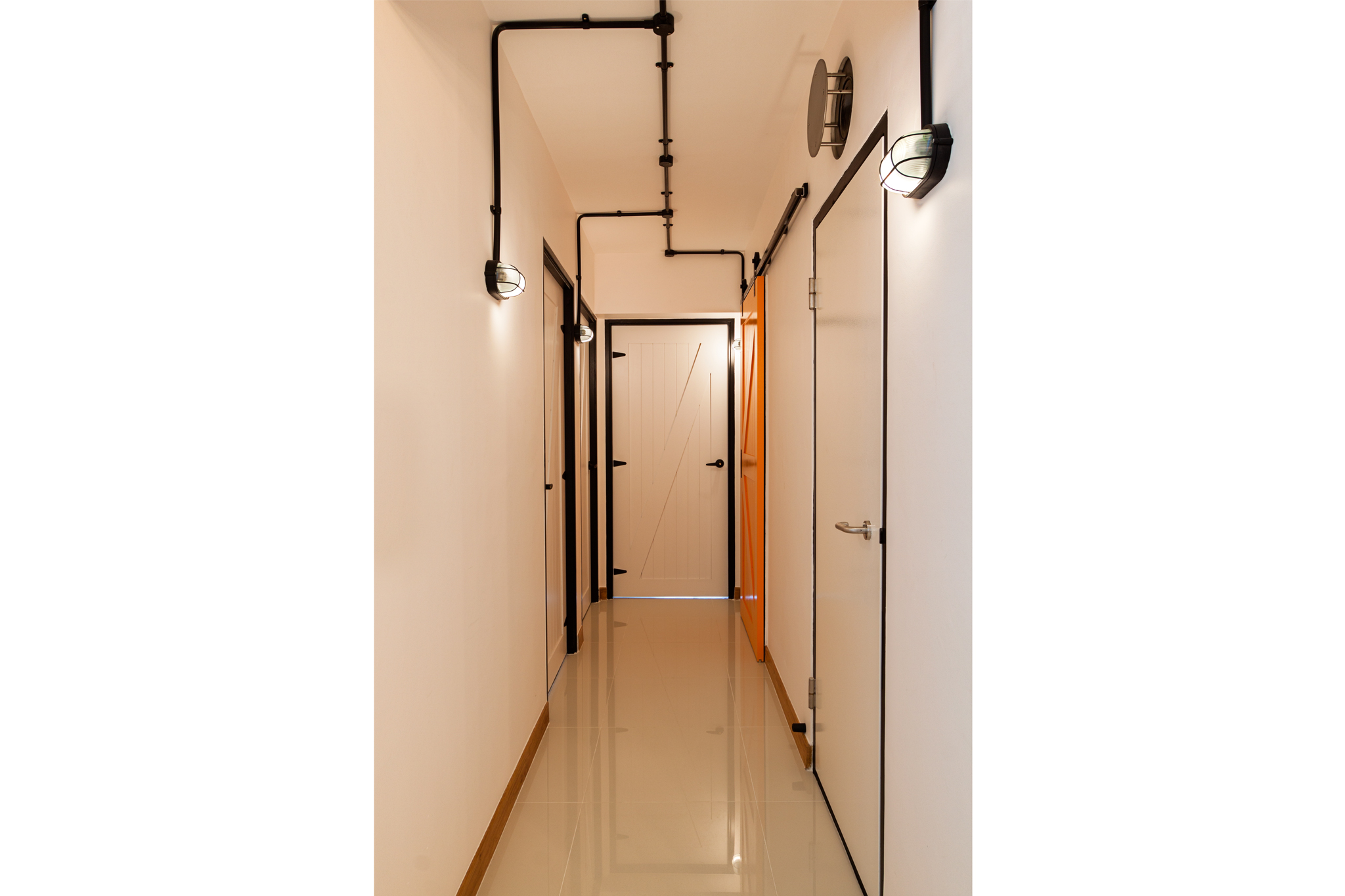 Pipe dreams are no more when you light them in your hallway.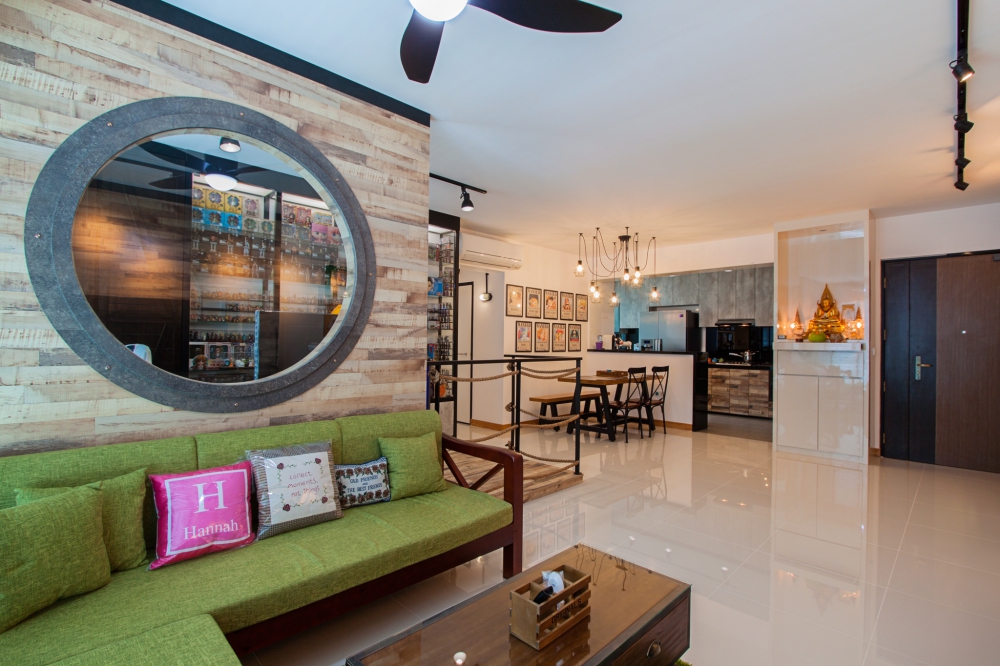 What gives this home it's pirate theme design is probably the iconic porthole on wood. It's definitely an eye-opener.
669A Waterway Ridges
(HDB)
Price: 39,000
7. Live In Luxe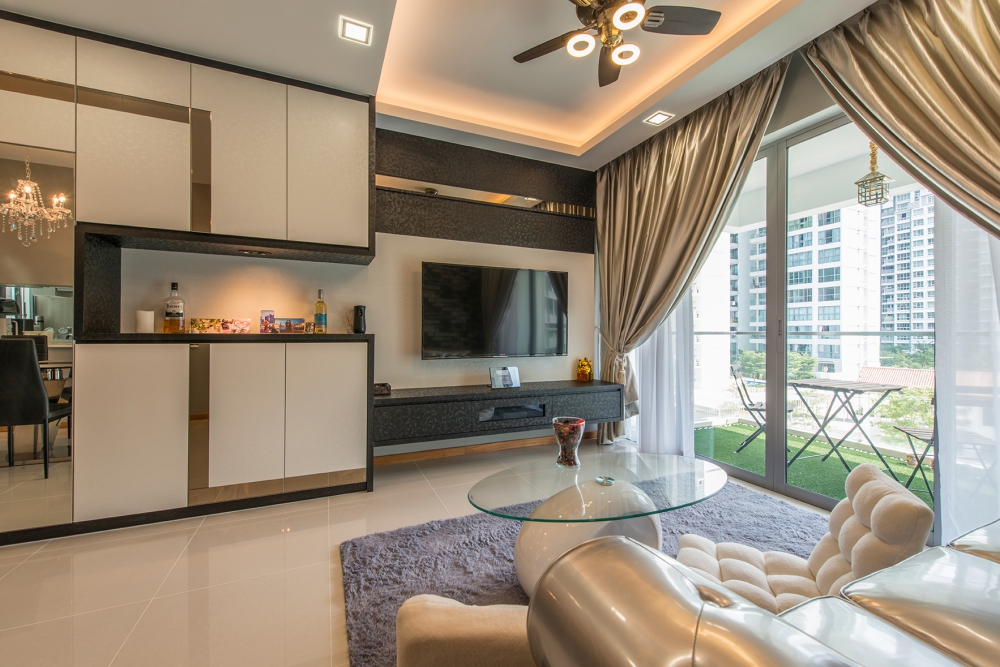 Silver coloured statement furnitures exudes an air of elegance in this contemporary design. Plus, you wouldn't believe how ridiculously affordable this luxurious design is just by the look of it.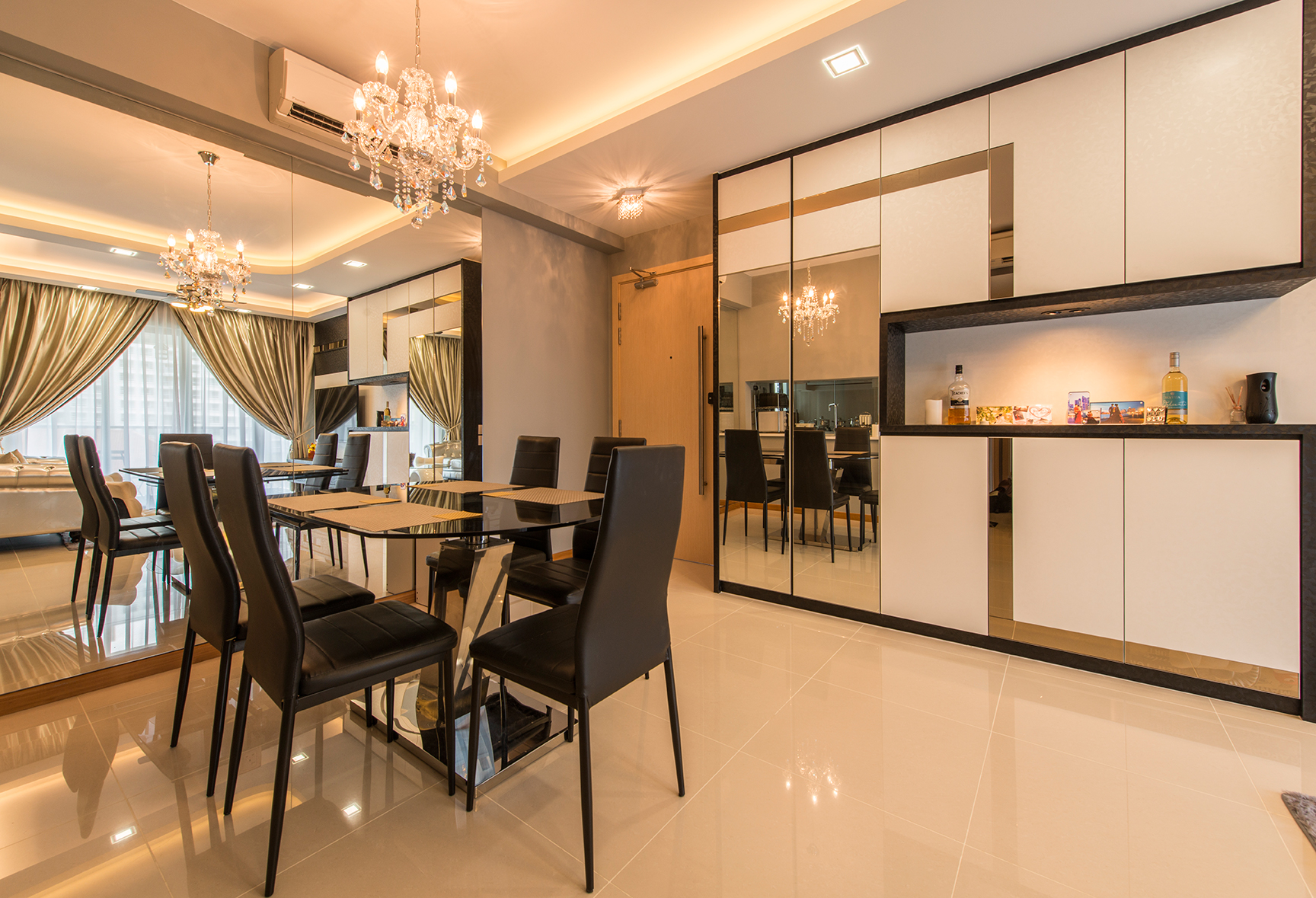 Interior Design Tip: Substituting walls for mirrors creates an optical illusion of a bigger space by x2. With such a crystal clear setting like this, using a chandelier instead of your usuals, gives your apartment a shade of extravagance.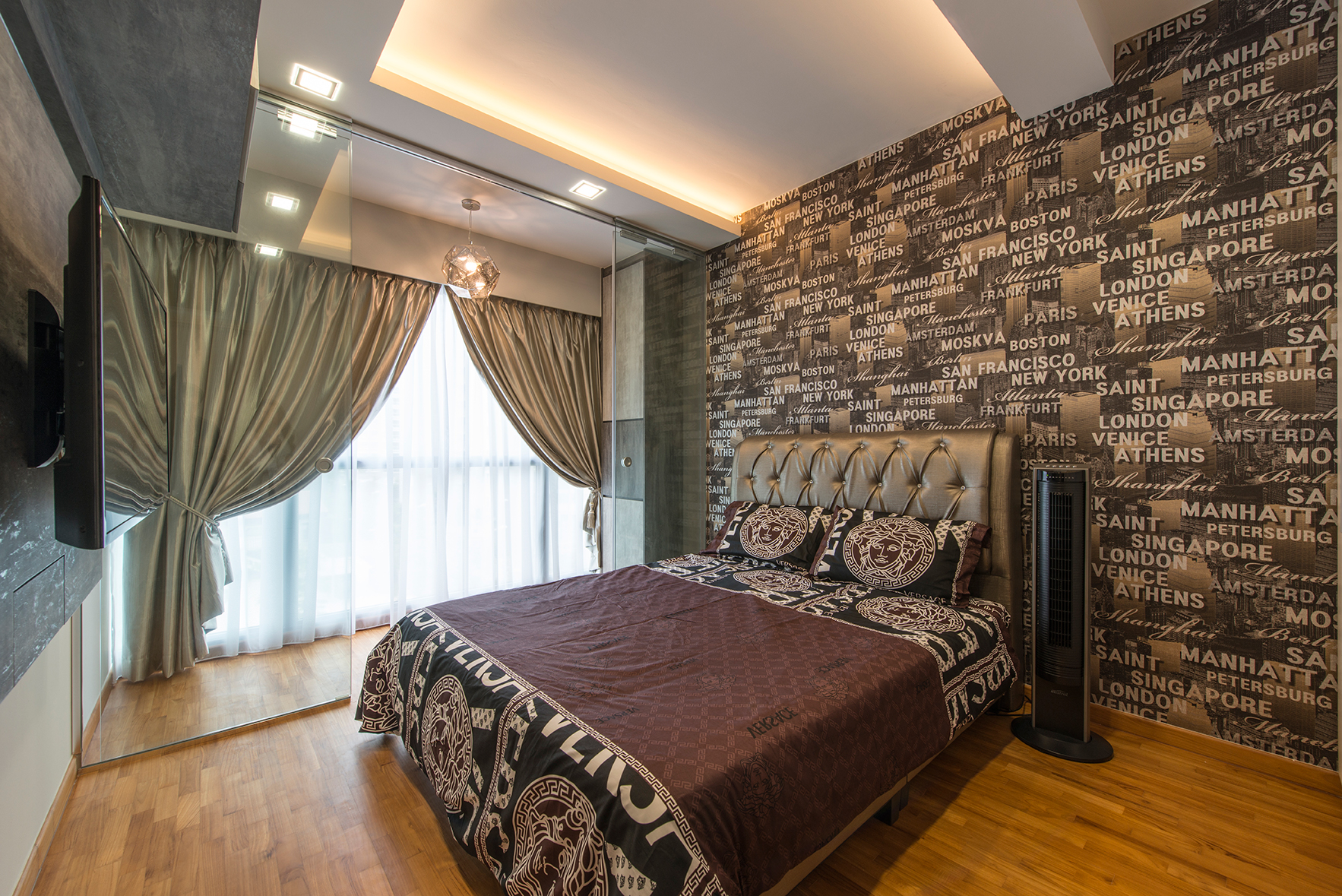 The blueprint for a room as posh as this requires a grandiose bed, classy wallpaper and clear glass dividers.
64 Punggol Walk
(Condominium)
Price: $20,000
8. Pattern Up

Scandinavian designs never fails to impress. The light coloured themed home catches the sun's rays at it's best. The apartment probably wouldn't look as good as it does now without those pretty patterned pillows.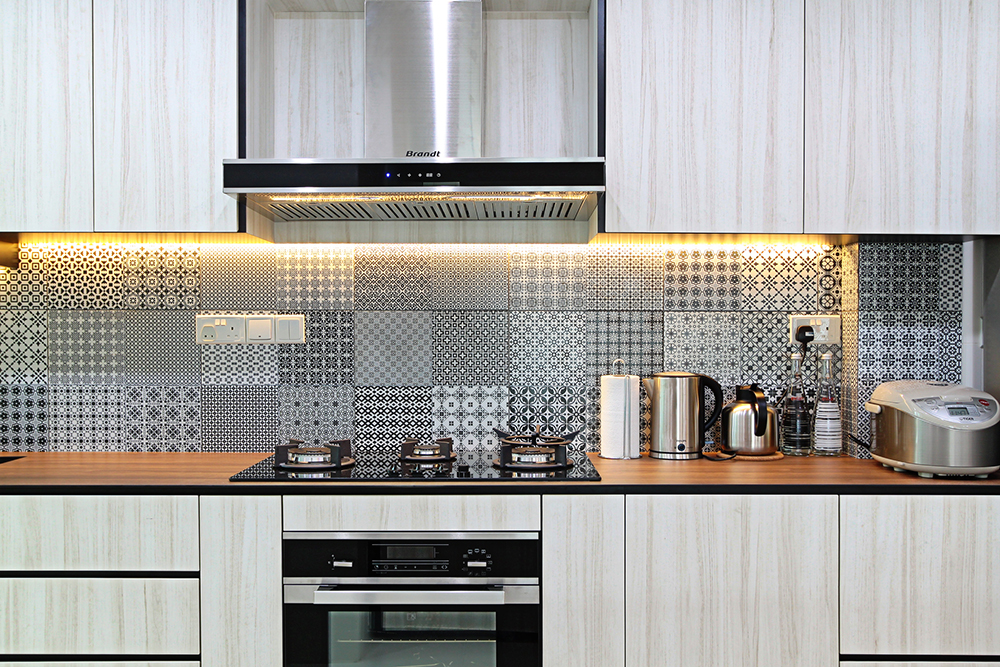 To some, these charming vintage tiles may seem a tad complicated and could possibly cause dizzy spells to a couple of your house guests. But hey, if you've got taste, who cares right?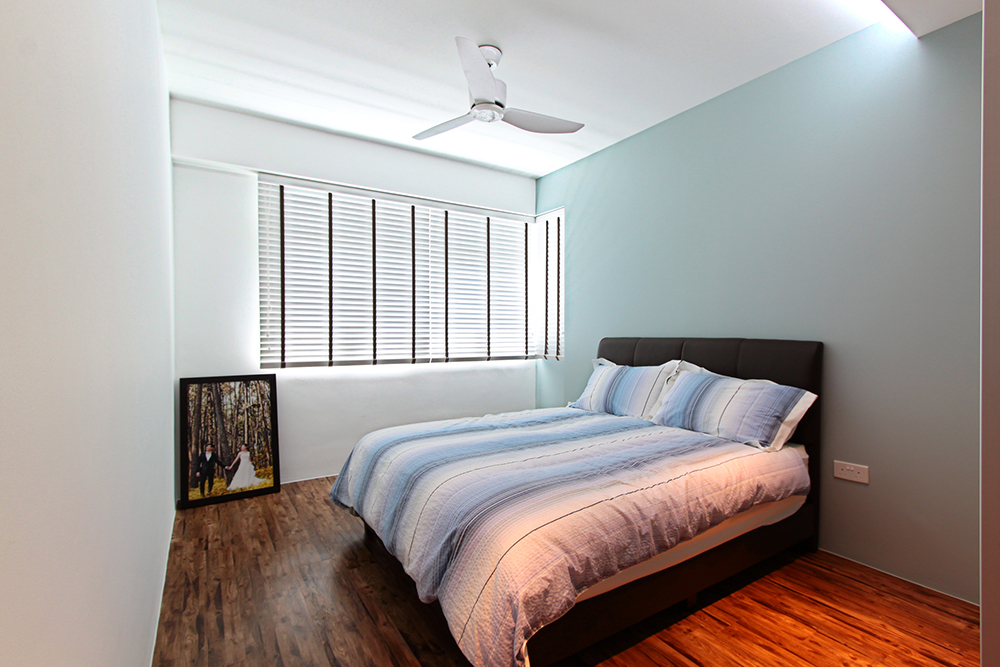 When every other area of your house is as swanky as this apartment. Sometimes, all you need in your room for balance is simplicity.
663B Waterway Sunbeam
(HDB)
Price: $35,000
9. Clean, Fresh & Green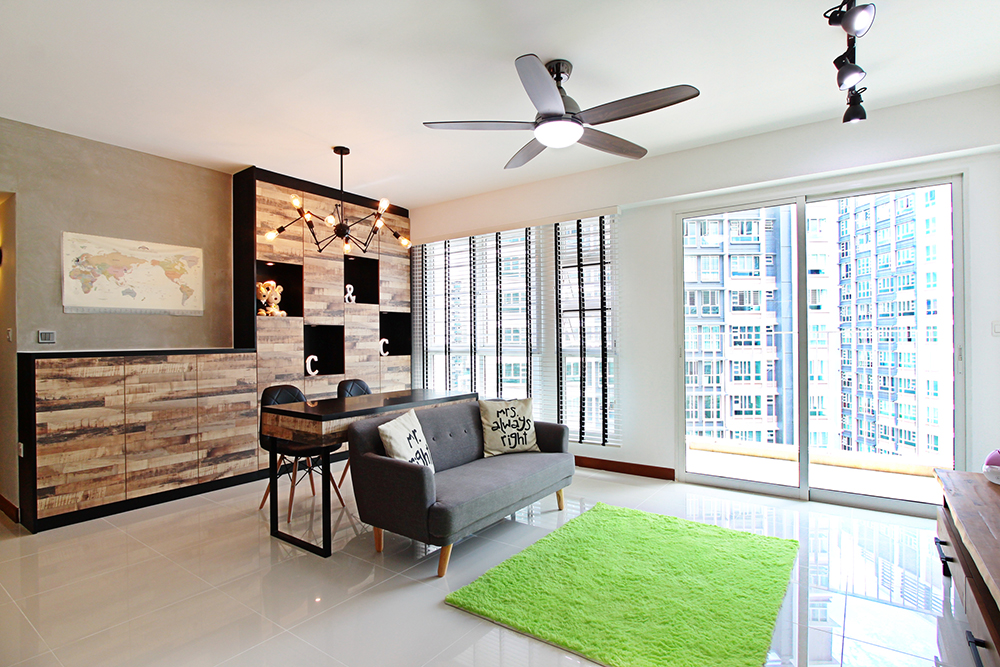 Like greenery and nature but can't seem to grow a plant for more than a week without killing it? Well, in Japan, Green is the colour of eternal life. So, go get yourself a green "grass" carpet just like this one! I assure you, it will never die.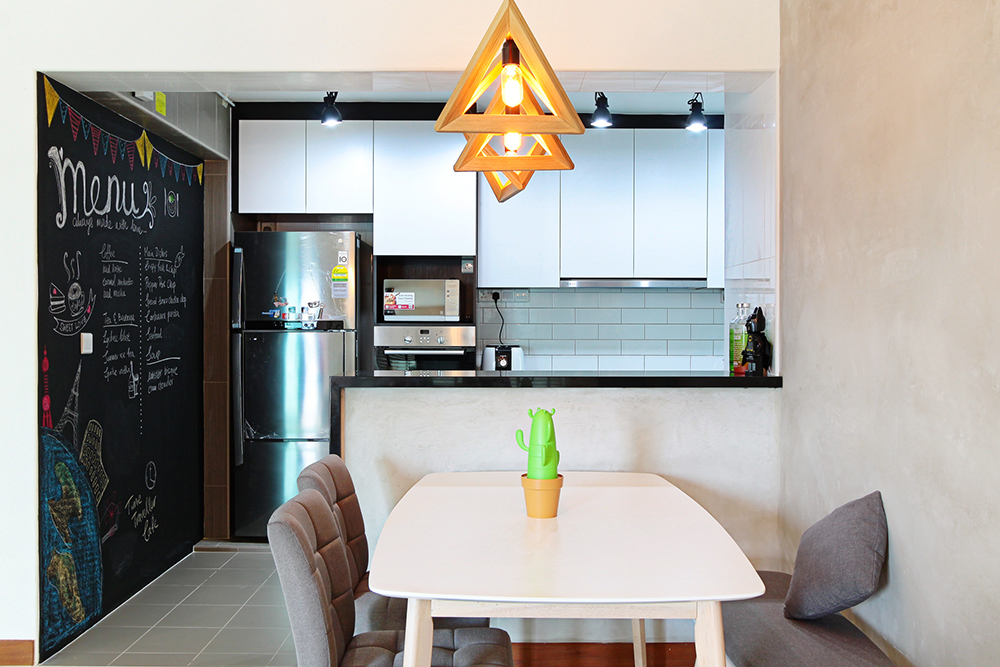 You can totally see that the owner of this home has some spunk by decorating his dining table with an inanimate cactus plant and his/her kitchen with a chalkboard wall.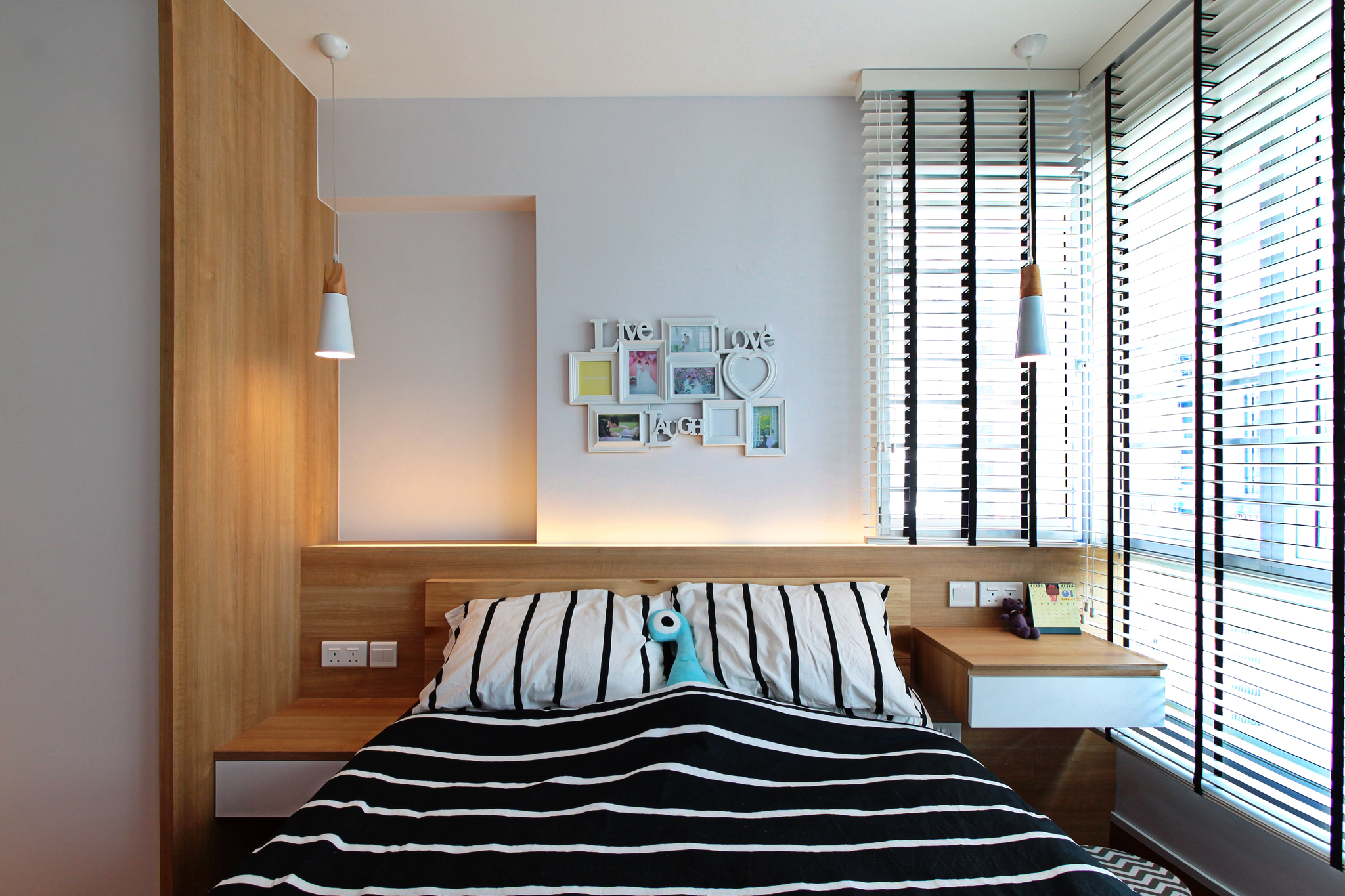 Beds are literally the first thing you'll see when you step into a room. If you have plain walls and brown decor like this, choosing beddings like these stripey blank & white ones will give your space the extra 'ommph' it needs.
670B Waterway Ridges
(HDB)
Price:
Having a clear idea or theme of what you want for your home design will do you alot of good in the future, it's time to add it to your bookmarks tab. So, have you been inspired by some of the wow factors of these 9 unique homes in Punggol?

Renovating your home is a daunting task at hand and finding the right vendor may be rather challenging. So, let us help you by telling us your requirements and wait for quotations from up to 4 trustworthy vendors!