Articles
---
Home renovations take know-how and inspiration. Here you'll find information on the best materials and great advice from the leaders in the field. It's everything you need for a successful remodel.
5 Ways To Uniquely Use Your Tiles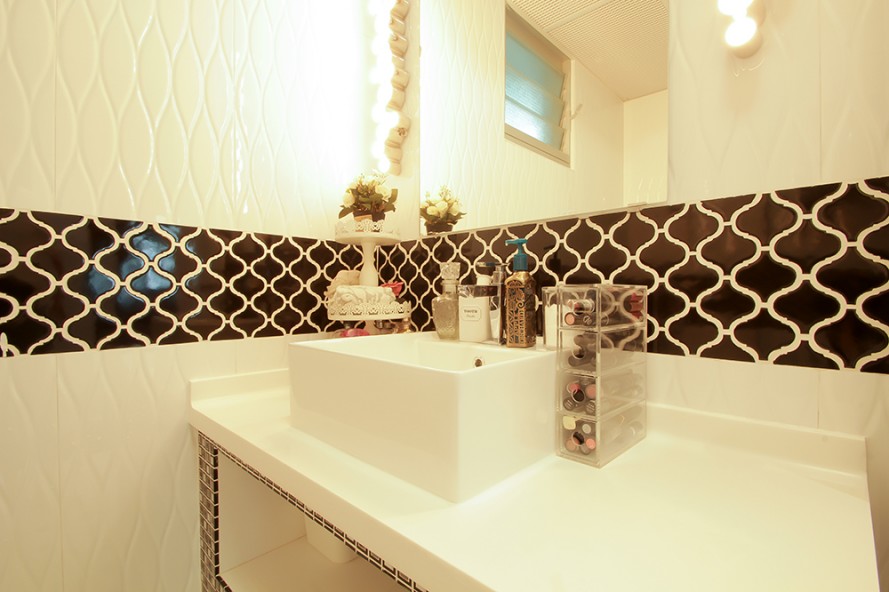 Date Posted: September, 5 2016, Posted By: Deya Banerjee
Categories:
Ideas & Inspiration
---
Tiles are a common part of all houses. How can you use these simple blocks to create something different and unique? Read on to find out.
1.
Mix The Floor

Who says the entire flooring for a room needs to be consistent? Mix things up and create a visual difference between two parts of a room. This helps when you want more out of a small room or if you just want to dedicate a part of your room to a particular activity. In the design here, the area with the tiles seems like a patio area separating itself from the area with the wooden flooring that is the dining area.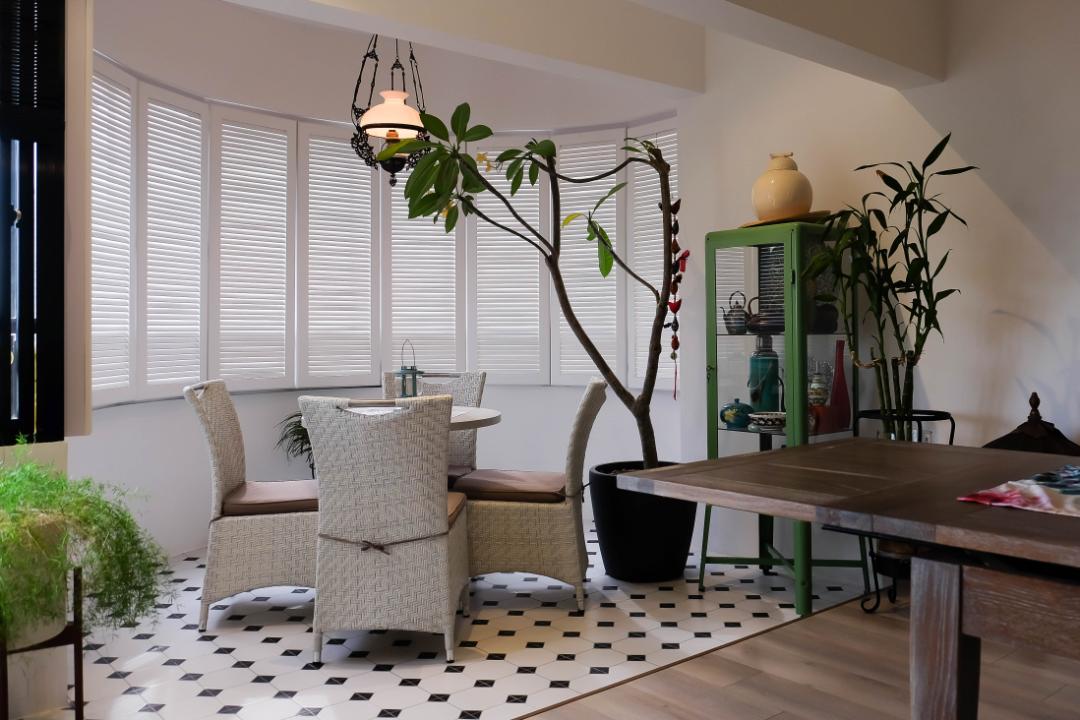 Neptune Court
S$ 85,000
(Condominium)
2.
Experiment With Tile Shapes

Rectangular and square tiles are soo common. They are generally the go-to tile shape for any room. An uncommon tile shape immediately makes the room look different yet keeps things subtle.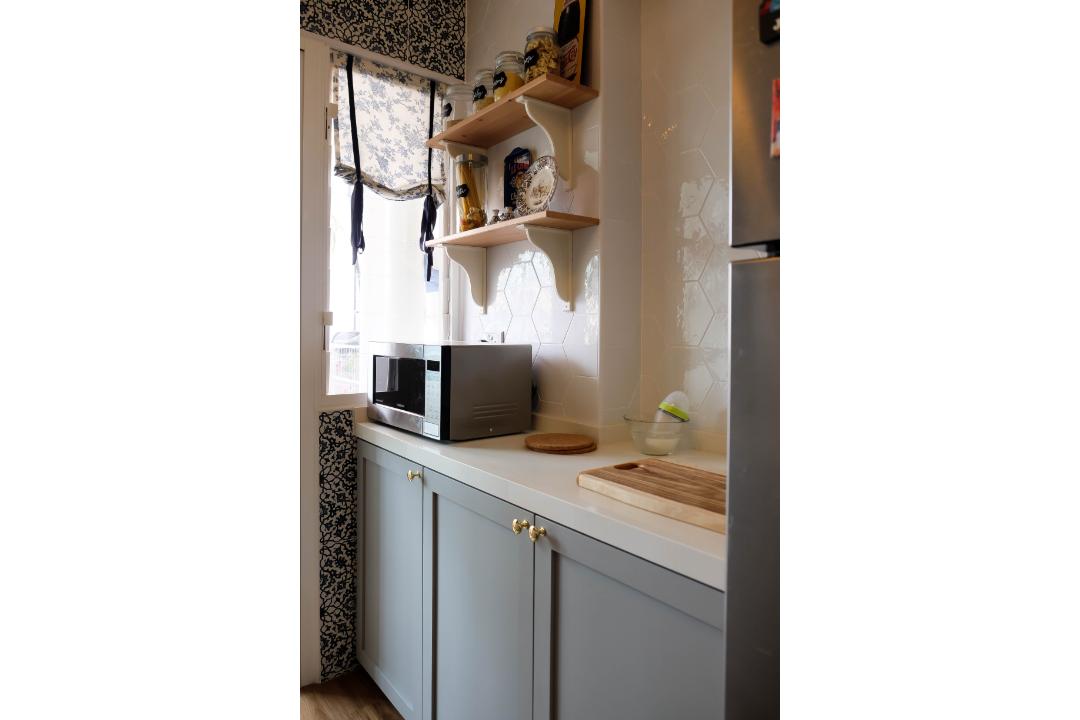 293 Compassvale Crescent
S$ 35,000
(Apartment)
3.
Prints In The Bathroom

We often tend to overlook bathroom tiles and keep them plain white and simple. However we spend a lot of time in this particular room (an average of one hour and 42 minutes a week to be exact). Printed tiles are a great way to liven this place up. Another great benefit is it looks cleaner since the prints camouflage all marks.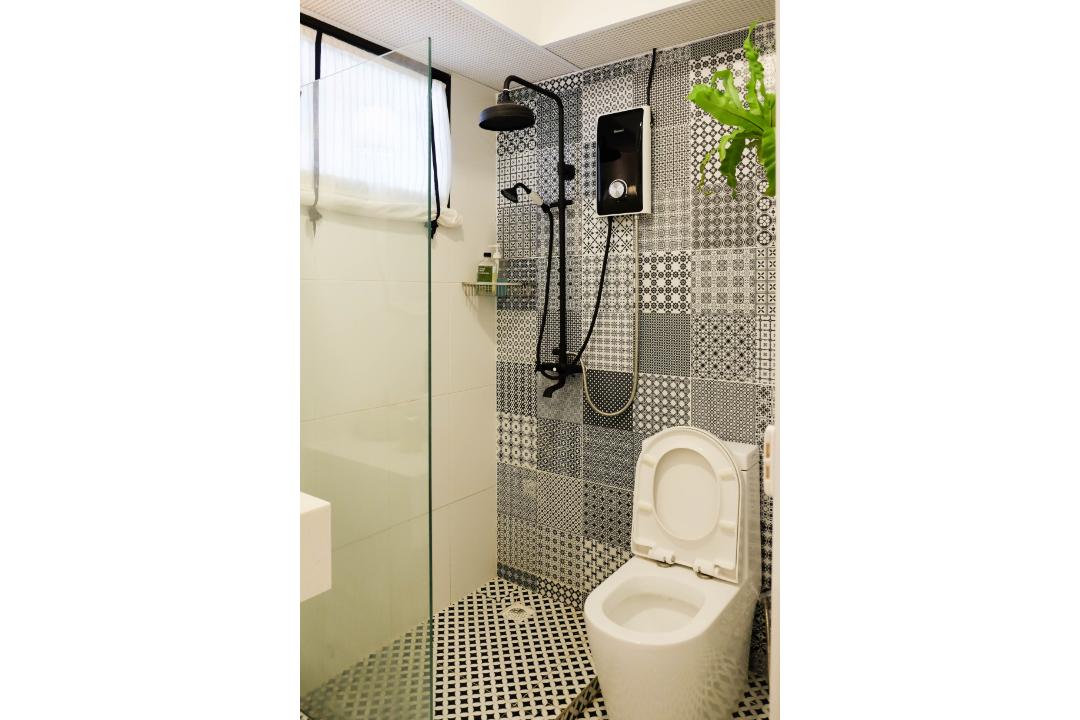 293 Compassvale Crescent
S$ 35,000
(Apartment)
4.
Partial Bathroom prints

Not everyone likes their bathrooms to be completely printed, since it can be a little too much for the eyes sometimes. A good way to get the best of both worlds is to have partial prints in the bathroom. When only a part of the bathroom has a print, it'll bring in more emphasis on that print and keep you space looking chic and elegant.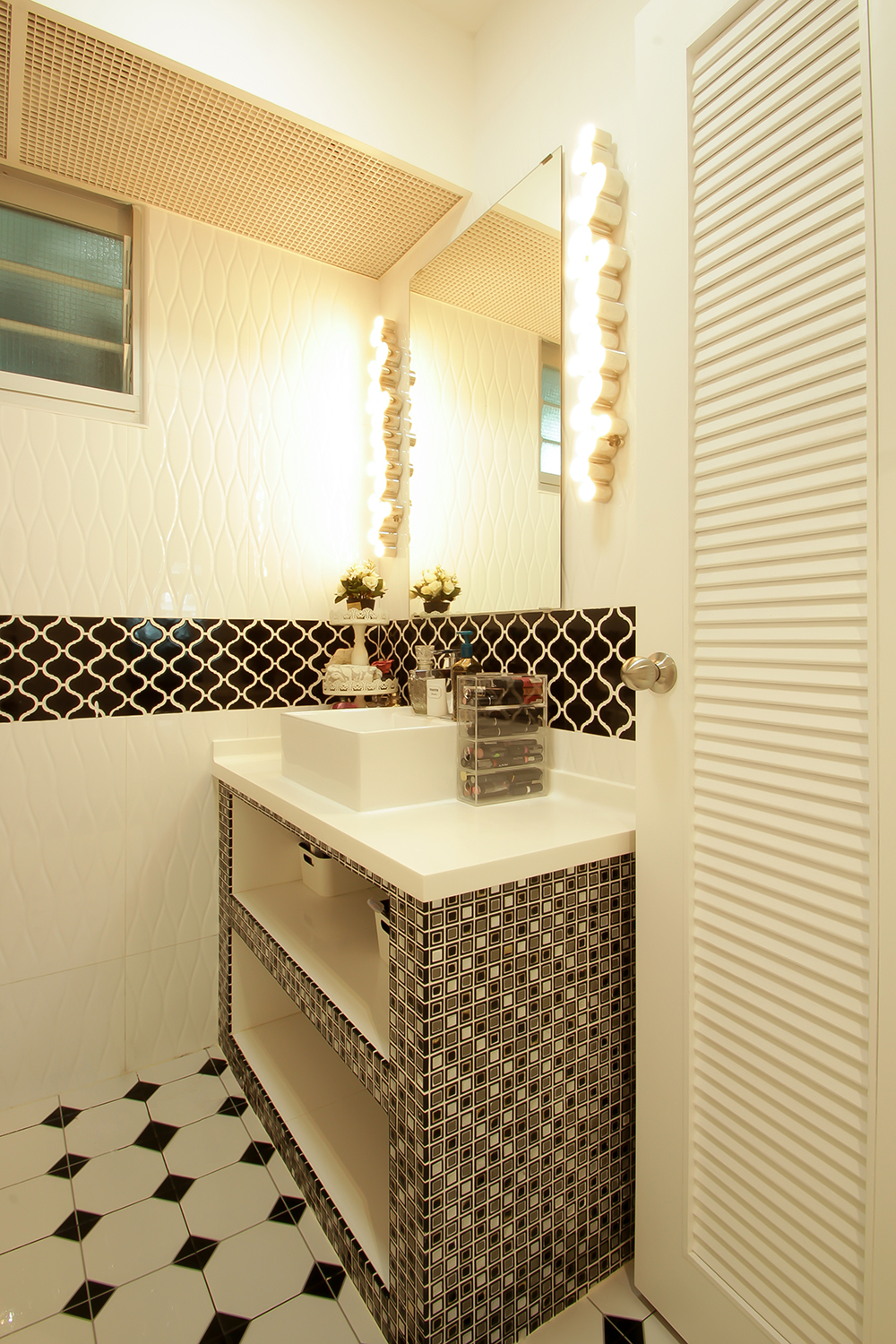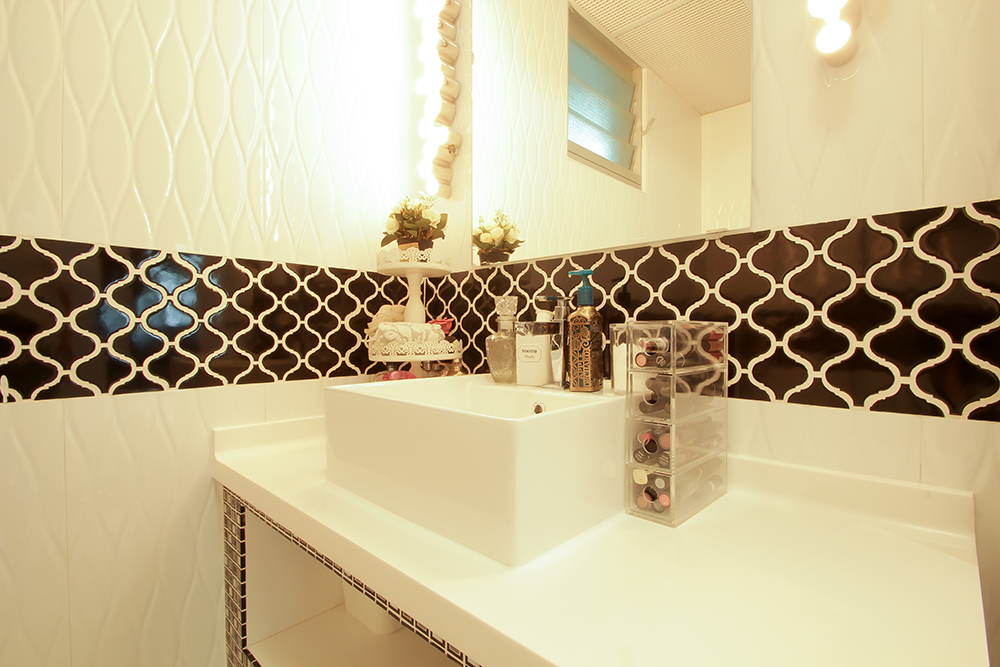 671B Edgefield Plains
S$ 50,000
(Apartment)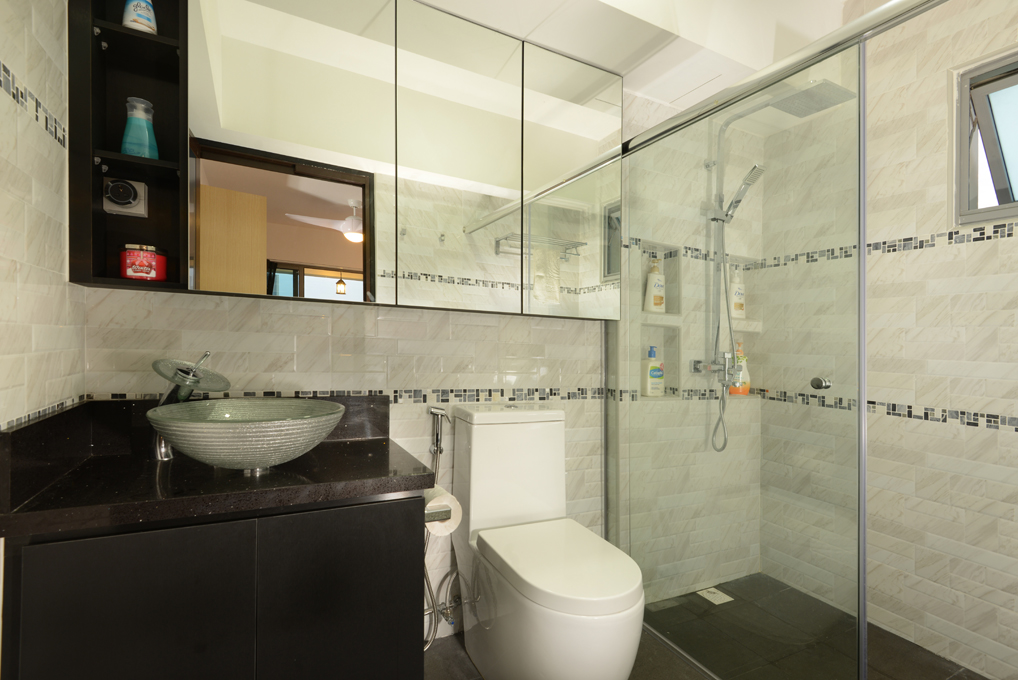 519D Tampines Central 8
S$ 35,000
(HDB)
5.
Prints In The Kitchen

Are you tired of cleaning oil splatters everyday form your pristine white kitchen tiles? Just use some printed tiles instead and all those unsightly marks will be hidden. You kitchen will continue to look clean and amazing with minimal effort.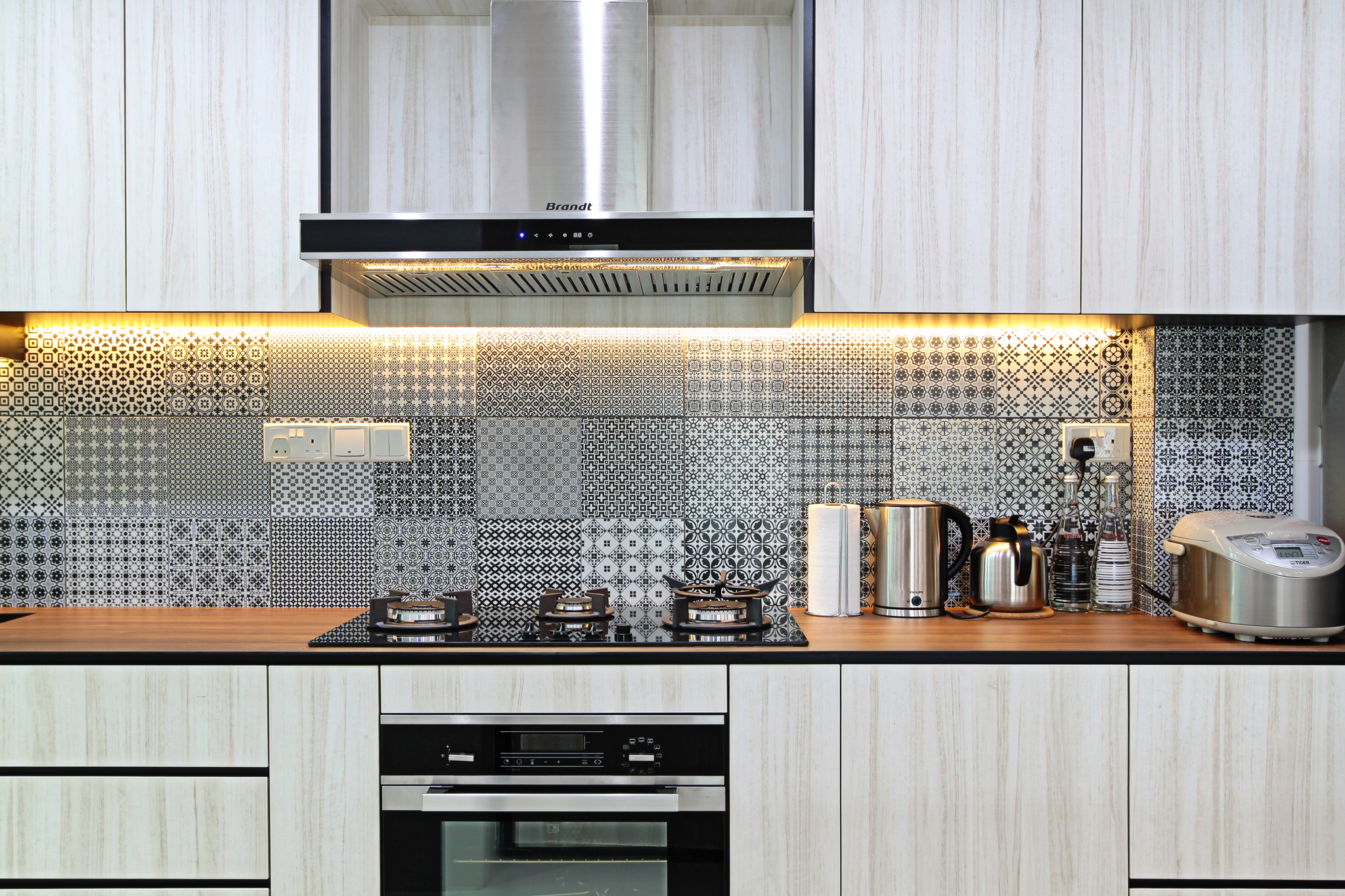 Blk 663B Waterway Sunbeam
S$ 35,000
(HDB)
Bukit Panjang
S$ 45,000
(Apartment)
Next time you find yourself settling for a plain white tile, remember that your space could look soo much better without it. Give your home the unique look it deserves with these tips.

Renovating your home is a daunting task at hand and finding the right vendor may be rather challenging. So, let us help you by telling us your requirements and wait for quotations from up to 4 trustworthy vendors!